Unwrapping a Basic Understanding of Veteran Homelessness
by Phil York, Act Locally Waco Housing and Homelessness Policy blogger
"It is simply unacceptable for individuals, children, families and our nation's Veterans to be faced with homelessness in this country" – President Obama, June 18, 2009.
Who is your favorite superhero?
It seems like the silver screen is flush with superhero smash hits every summer. Batman, with his man cave and great car, is my second favorite superhero. But before I was acquainted with Warner Brothers and Marvel Comics, my first favorite superhero was (and continues to be) my Father. Like all other superheroes, my Dad wore a superhero suit (his uniform), and in my eyes, saved the world each day during his career in the United States Navy.
In my previous posts we have discussed the broad implications of homelessness and how homelessness affects our community, our economy and our youth. Today we will unwrap a basic understanding of homelessness among Veterans: Our American Heroes.
National Policy
The Obama Administration publically calls housing a basic human right. The flagship federal agency for housing initiatives, policy, and public funding related to housing is Housing and Urban Development (HUD). Under the leadership of Secretary Shaun Donovan, HUD and many other agencies partner so we can do more about homelessness through a holistic approach. That collaborative group is called The United States Interagency Council on Homelessness (USICH). It is an independent agency comprised of 19 Cabinet Secretaries and agency heads that coordinate responses to homelessness. HUD, USDA, Department of Veteran Affairs, Social Security Administration, and Department of Homeland Security are just a few of the partner agencies involved.
This interagency collaboration is mandated by The Hearth Act (signed into law by President Obama May 2009). President Obama's Opening Doors Plan (drafted in 2010), is the United States' first comprehensive strategy to prevent and end homelessness. The Plan is focused on four key goals: (1) Finish the job of ending chronic homelessness in five years; (2) Prevent and end homelessness among Veterans in five years; (3) Prevent and end homelessness for families, youth, and children in ten years; and (4) Set a path to ending all types of homelessness. USICH uses this plan to guide program implementation.
How are we doing?
Here is a timeline of the progress that has been reported regarding homeless Veterans:
2009 – According to President Obama's plan document (p. 20), in 2009, the VA estimated 107,000 homeless Veterans on any given night.
2010 – According to Green Doors, a central Texas nonprofit corporation and a Veteran advocacy group, the Department of Veteran Affairs (VA) estimated that on any given night there were 76,000 homeless veterans sleeping on American streets.
2011 – On December 13, 2011, HUD released the 2011 Point-In-Time Count Report that showed there were 67,495 homeless veterans in the United States (including sheltered and unsheltered). Among those reported were 1,500 in Texas, and 40 in Waco/McLennan County.
2012 – According to Housing and Urban Development's Point-in-Time Survey, January 2012, 62,619 veterans were homeless on a single night in January 2012. Texas had by far the largest number of homeless veterans among statewide counts with 1,481 homeless veterans on a single night.
2013 – HUD's "2013 Continuum of Care Homeless Assistance Programs Homeless Populations and Subpopulations Report" states the count of homeless veterans (sheltered and unsheltered) as 58,063. According to a blog post by Secretary Donovan on December 2013, "The numbers since 2010 when Opening Doors was created are encouraging… homelessness among Veterans fell an incredible 24 percent." He credits this improvement to the strong working partnership between HUD and Veterans' Affairs and to a commitment to learning from evidence-based research.
A lot left to Un-Wrap
The most common metric in homelessness policy is the Point-In-Time Count. Most communities conduct a Point-In-Time count once a year, usually in January. It counts people who are unsheltered or in emergency shelters or transitional housing. Families, youth, and other individuals who are doubled up are not included. The Point-in-Time Count may be the best we can do as far as measuring homelessness, but it is far from perfect.
When I served as a Point-In-Time surveyor in Brazos County, "are you a Veteran?" was a question on the verbal survey. There are several important things to consider about that question:
The survey itself is voluntary
This specific question is a voluntary, self-selected answer
Depending on its place in the survey order, it may not be asked before the participant elects to end the conversation
The participant needs to trust the surveyor; without trust little information can be collected.
Given the flaws of the Point-In-Time Survey that several of our sources identify, I am reluctant to share HUD's rosy estimate of the progress that has been made. I agree that the data from multiple sources supports the conclusion that we have made at least some steps in the right direction; the question remains of how large those steps have been.
I say that not to be pessimistic about our progress, but to make sure we complete the race before we celebrate its end. If data points are used to judge success or failure of our agencies we need to know as informed citizens the nature of that data. The data collection challenge is a reoccurring theme across all topics and demographics of homelessness. It is worth describing in each blog as it affects each group uniquely.
One uniform opinion across data sources is that the true number of homeless veterans is more than likely higher than the estimate. Much work remains to be accomplished with this important population. Considering their sacrifice, our Veterans and their families remain our heroes long after they retire their uniforms. I look forward to our next discussion about this important topic.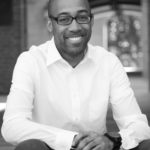 Phil York, Director of Development at Waco Habitat for Humanity, is a self-described "policy nerd;" he is also the Act Locally Waco housing and homelessness policy blogger. You can direct questions to Phil to [email protected]. Would you be interested in blogging for Act Locally Waco? If so please email [email protected].