How decisions in Washington could affect housing in Waco
by Phil York, Act Locally Waco Housing and Homelessness Policy blogger
Since the post-holiday season, we have used the motif of unwrapping gifts to understand some of the dimensions of housing and homelessness.
We started our discussion with a definition of homelessness through Housing and Urban Development (the federal agency that administers national housing programs). We then discussed how this definition is applied to children, veterans and our other neighbors who may not have a home.
The purpose of our conversation is to keep us all informed: we need to be aware of how decisions made in Washington affect our lives in Waco.
We can use the lessons learned over the past few months and apply them to the latest update from Washington. Let us use our knowledge-base to unwrap:
The basics of the proposed legislation
Possible local implications of the proposed legislation
Ways we can continue our collective efforts to build a stronger Waco
The Basics of the Proposed Legislation:
The U.S. House of Representatives Fiscal Year 2015 Transportation, Housing and Urban Development (THUD) bill is scheduled for House Appropriations Mark-up next week.
Here are the basics about the bill (a paraphrased summary provided by CSH – A Housing Policy and Advocacy Group (www.csh.org )):
Overall, the House version of the FY2015 THUD Appropriations bill would decrease funding for HUD by $769 million from the FY2014 levels.
The bill flat funds the Homelessness Assistance Grant programs, providing $2.1 billion. It did not accept the $300 million increase proposed by President Obama.
There is a slight increase in Housing Choice Voucher program; however, the funding provided does not restore the 40,000 vouchers that were lost to sequestration.
Funding for the HOME program cut by $300 million.
The U.S. House of Representatives Committee reports specifically about the Community Planning and Development program with the following update in a May press release:
"The bill contains $6.2 billion for Community Planning and Development programs – a reduction of $383 million below the fiscal year 2014 enacted level. The Community Development Block Grant formula program is funded at $3 billion – effectively equal to last year's level – while the HOME Investment Partnerships Program is funded at $700 million, a reduction of $300 million below the fiscal year 2014 enacted level.
Subcommittee Chairman Tom Latham provided the following commentary about the proposed bill:
"My priorities in this process were to act in a bipartisan fashion to fund our most vital programs with our critical need to reduce the deficit. This is a sound, commonsense bill that meets our highest transportation and housing priorities in a fiscally responsible way. I look forward to working with my colleagues on both sides of the aisle to move this important legislation forward in an open legislative process."
Possible Local Implications of the Proposed Legislation: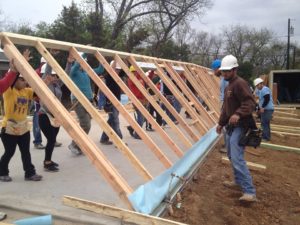 Waco Habitat is just one of many organizations that partner with the City of Waco to build a stronger Waco with the programs described above. Here are a few ways Waco Habitat used these precious public dollars to improve our community:
ReStore:
By using Community Development Block Grant (CDBG) funds through a zero percent loan (that was paid back within three years), the Waco economy has been greatly impacted for the good.
ReStore offers affordable building materials to people in our community, recycles products thus diverting them from the landfill, and supports administrative efforts of our organization.
ReStore diverts 3,000 tons from the landfill annually and saves the city about $164,000. The net income from ReStore assures donors to Waco Habitat that 100% of their gift goes to build and repair homes in our community.
New Home Construction Program:
We are concerned that funding levels proposed in the FY 2015 House THUD bill will make it more difficult for us to serve people living at 30% to 60% area median family income.
Without HOME funds our partnership housing ministry would be greatly thwarted. Since 1999, Waco Habitat for Humanity has served as a Community Housing Development Organization.
With over $3.1 million, we have built 48 houses.
Home ownership assures about seven new home owners join the tax paying roles each year.
Home ownership adds to the tax base of our community, improves schools, enhances professional opportunities, strengthens school performance, expands likelihood of graduation, and spreads hope for future generations.
Habitat achieved the above accomplishments thanks to our public fund partnerships. Budget cuts today affect Waco's ability to realize a community where everyone has a decent place to live.
Ways We Can Continue Our Collective Efforts to Build a Stronger Waco:
Remain informed: The most important call to action is for us to remain informed about the current policy landscape. Regardless of your political background or interest, we share common ground in the preservation and long term health of Waco. Follow the work of the US Committee on Appropriations: http://appropriations.house.gov/news/.
Have your voice heard: Contact your U.S. House representative. Please provide your Representative with the talking points provided above. If your Representative is Mr. Bill Flores, you have the convenience to contact Rep Bill Flores directly via email (https://billflores.house.gov/contact/ ).
Connect directly to the mission: There are volunteer opportunities at Habitat and other nonprofit organizations that work directly with our neighbors in need. These organizations offer opportunities for you to give of your time and talent.
Your donations, whether they be of time or money, are important – they bind us together. Once connected, we may share the urgency of the above implications and collectively move our leadership to join us as we build a stronger Waco together.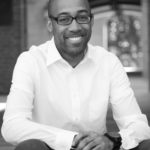 Phil York, Director of Development at Waco Habitat for Humanity, is a self-described "policy nerd;" he is also the Act Locally Waco housing and homelessness policy blogger. You can direct questions to Phil to [email protected]. Would you be interested in blogging for Act Locally Waco? If so please email [email protected].