Summer Reading Club is the Best!
By Ashley Bean Thornton, Act Locally Waco
My mom was a librarian – or maybe she still is a librarian. She's retired, but I'm not sure you ever really stop being a librarian. Because she was my school librarian for a while when I was in elementary school I enjoyed a great many advantages. For one thing, there was a limit on how many books children could check out at one time, but since I was the librarian's daughter I sometimes got to check out MORE! Also, I could sometimes keep them LONGER without having to pay the fine. Yes, it was unfair – you are justified in your outrage. If it makes you feel any better, I have paid plenty of library fines since because of the bad habits I developed as a child.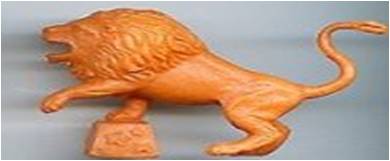 One of the other (less morally questionable) advantages of being the librarian's kid was that I always, always, always participated in summer reading club. Every year the librarians at the public library would cook up a theme for summer reading club. It would be something like "Join the Reading Circus" or "Race to Reading." The first week of summer they would lay out a long butcher paper "track" on a table next to the circulation desk. It would be marked off with a starting line and then sections according to how many books the participants might read – 5 books, 10 books, maybe even up to 50 books! When you signed up for reading club, in "Join the Reading Circus" year, for example, you would get to pick out a little plastic lion or elephant or dancing horse and put your name on it. When you checked out your first books, you got to put your little plastic avatar on the starting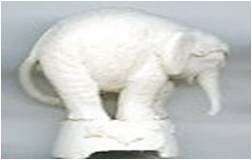 line. Throughout the summer you moved it down the track based on how many books you had read. The thrill was that you could easily see if you were keeping up with or passing the herd of other readers, or perhaps even beating your arch-nemesis from the previous year at school.
I don't think I ever actually won the summer reading club race, mainly because I would not stoop to the craven tactics of checking out a bunch of easy "little kid" books just to up my book count.   I may have been willing to bend the rules about paying my library fines, but I did have SOME moral compass after all!
I could give you a long list of really important reasons why your kid, and all the kids in your life, and all the kids in our community should participate in summer reading club. I could show you statistics that indicate that summer reading helps kids maintain and even improve their vocabulary test scores on those all important standardized tests. I could quote the research that shows that access to libraries can help to close the well-documented gap in reading achievement between kids from homes with very little income and kids from homes with higher incomes.
But my reason for wanting our Waco kids to participate in summer reading club is more personal: I love reading. Childhood summer with its great gobs of deliciously uncluttered time was when I learned to love reading. Summer was when I stretched out on the cool pink bedspread in my grandmom's back room with a book. The sweet summer boredom, the sultry heat, the rhythm of the oscillating fan and the hum of the bugs outside the open window made me a little drunk. My sense of time and place melted, the pages of the book melted, and at some point it didn't make any difference where I stopped and the story started. When things were really good, I wouldn't even hear my mom when she called me for dinner. Summer, when it was way too hot and humid for anyone to expect me to be doing anything, was when I crossed over the magical bridge between thinking of reading as something I had to do for school and thinking of reading as something I wanted to do for myself.
I want that for kids in Waco. It's not enough for them to obediently read at school because they have to. It's not enough for them to score adequately on some reading proficiency test. I want them to love reading – and summer is the season when that love takes root and grows.
Sign-up for summer reading clubs starts this week at all the Waco- McLennan County libraries. The big kick off is Saturday June 7, from 1-4 PM at the Central Library at 1717 Austin. It sounds like summer book club has come a long way since I was a kid. I don't know if there will be any plastic animals at this one, but there will be a live animal program presented by Zooniversity and science experiment stations and snow cones. There's a club for younger kids, and a separate one for tweens and teens. There's even one for adults! For more information visit, our library's website at wacolibrary.org or read James Karney's excellent blog post "Read, Waco, Read!"  Bring your kids, bring your grandkids, bring your neighbor's kids…bring any kid you care about! Summertime is reading time!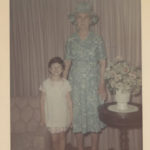 This Act Locally Waco blog post is by Ashley Bean Thornton, the Manager of the www.www.actlocallywaco.org website and the editor of the Friday Update newsletter. The Act Locally Waco blog publishes posts with a connection to these aspirations for Waco. If you are interested in writing for the Act Locally Waco Blog, please email [email protected] for more information.