Staying Healthy, Eating Affordably: Cooking Matters
by Abby Loop
Women at the Kate Ross Apartments in Waco now have the opportunity to join in the fight against hunger by learning and sharing cooking ideas through an innovative program called "Cooking Matters."  
Cooking Matters is a part of the nationwide "No Kid Hungry" campaign to end childhood Hunger. In the program participants learn to shop smarter, use nutrition information and prepare delicious meals that are affordable even on a SNAP (food stamp) budget. Founded in 1993, volunteer instructors from Cooking Matters have helped thousands of low-income families across the country learn how to eat better for less. Now, the Cooking Matters program is offered every Friday, from 11:30 a.m. to 1:00 p.m., right here in Waco in the Kate Ross Apartments. Sponsored by the Waco Regional Baptist Association and with instructors provided by Acts Church, the program is in its fifth week. It will continue through August 8, 2014.
I attended one of these sessions at Kate Ross. The group included about 18 women. Many were from Kate Ross; some were from other areas in Waco and had heard of the program from friends or family.
The session started off with a discussion led by Conway Del Conte, the Waco Regional Baptist Association's (WRBA) Hunger Ministry Coordinator who also attends Acts Church. For the Waco classes, Ms. Del Conte integrates the Cooking Matters educational materials into a curriculum called "Hunger in God's World" which has been developed in collaboration with Seeds of Hope Publishers.  Her goal was to teach the mothers and other participants in the class more about food insecurity. We discussed ways to provide for our families and avoid hunger. We also learned about food insecurity in Waco, and around the world. The standard definition of the physiological phenomenon of hunger is a feeling of discomfort or weakness caused by lack of food, coupled with the desire to eat. The term "Food insecurity" goes beyond these physical symptoms, and includes the lack of sufficient and reliable access to healthy food.
As we went around the room, many different words were mentioned as each woman shared her own definition of hunger:
"Depression."
"Not having money to buy food."
"Having food but not wanting to eat it."
"Sickness."
"Stress."
One woman brought up the feeling in your stomach you get when you're so hungry it hurts. Another brought up the feelings you get of not being able to provide for your family with the little money you have. Hearing these answers really put into perspective for me how hunger is affecting lives in the community, all in different ways, but all problematic.
Patara Williams, a Baylor student, volunteers as a Cooking Matters instructor and cook for this particular course. She explained to me how she's in charge of planning the meals for the program based on a standard SNAP (Supplemental Nutrition Assistance Program, formerly known as food stamps) budget. She prepares the meals for women involved in the program, and then teaches them how to plan for and cook their own healthy meals.
I took a tour of the kitchen as Williams explained to me how she decides on the meals. She buys all the food at HEB and focuses on nutritional factors, cost, and convenience. The meal for that day was barbequed chicken (baked, not fried), with cornbread and cabbage. Each meal is supposed to cost $1.50 for each person, an amount one would usually have when budgeting with SNAP. For drinks, she served organic strawberry lemonade. The goal of each meal is to create a "Smart Plate," a plate that includes vegetables and protein and is based on USDA recommendations that encourage a balanced and healthy diet.
"I relay Cooking Matters material, give information on how to spend wisely, and also how to prepare food wisely," Williams said, referring to her role as a Cooking Matters instructor. "I have a passion for cooking and service. As an instructor this has been educational for me as well. Even the most educated [person] could learn something from this course."
As we learned practical tips together, including how chicken should be baked instead of fried, how a meal should always have something green, and how one can make a meal for a large family and still be within budget, I realized there was much more I could do to start engaging in healthier eating and spending.
The women around me realized the same thing. A woman sitting next to me said, "I have three boys at home. They all eat like horses. Wait till I cook them up something like this," she said, gesturing to her plate of food. Another woman sitting behind me had brought her children along that day. I could overhear the little girl sitting with her saying, "This is good, I thought I wouldn't like it but this green stuff is good."
Everyone left the course that day with new insights into eating and cooking. I could hear the women discussing what meal they were going to make for their families next. Some were even planning group trips to HEB to pick out foods to eat and cook for their families. Hearing such positive feedback from my fellow participants showed me the great impact a program such as this one can have not only as a step toward reducing food insecurity, but also as a step toward building support and community.
Many of us don't know how we can shop for and make healthy and affordable meals. Attending or volunteering with a program like Cooking Matters can help us find new ways to cook meals and better ways to stretch a restricted budget.
For more information about Cooking Matters, visit http://cookingmatters.org/ . To learn more about the Cooking Matters/Hunger in God's World program in Waco and other WRBA hunger ministries contact Hunger Ministry Coordinator Conway Del Conte at [email protected].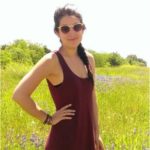 This Act Locally Waco blog post was written by Abby Loop. Abby is from Brownsville, Texas and is a senior journalism student at Baylor University. She loves traveling, good music, and making a difference. She's currently hoping to bring about positive changes through anti-hunger work. If you would be interested in writing for the Act Locally Waco blog, please contact Ashley Thornton via email at [email protected].