Meetings! Meetings! Meetings!
by Ashley Bean Thornton
For the last few years I've enjoyed the privilege, aggravation, exhilaration and frustration of being involved in some of the on-going, city-wide conversations about how to reduce the rate of poverty in Waco.   I would not trade this work for anything! What I WOULD trade is the amount of time I've spent in meetings because of it. The other day, in one of these meetings, one of my fellow meeters summed up the general sentiment, "When are we going to quit just talking and meeting and start DOING something!" It doesn't even really matter who said it or what meeting it was, because I've heard the same plaintive cry in many, many meetings – sometimes from someone else, sometimes just in my head, often enough coming out of my own mouth. Chalk it up to too much caffeine and not enough prayer and meditation – but sometimes all these meetings wear me out.
When I get frustrated by all the talking and meeting, I have to remind myself that we are already DOING something. In fact we are doing a whole lot. By "we" I mean the community of Waco. I mean our abundance of non-profit, government and faith-based organizations who are supported by a small army of professionals and volunteers and a generous plenty of philanthropists – including the kind who can give hundreds of thousands of dollars and the kind who consistently give fives, tens and twenties.
I seriously think I could list a hundred great things we are doing in Waco without even stopping to take much of a breath. Communities In Schools, and VOICE Inc. and Youth Connection are supporting our young people and helping them succeed in school and make good decisions. AVANCE and Parents as Teachers are helping parents of young children be the best parents they can be. Headstart and Talitha Koum and WIC are helping children get off to a good start in their young lives. And, that's all in addition to the work that WISD and Rapoport Academy and Waco Charter School and our other schools are doing.
Our Chambers of Commerce are working to bring jobs to Waco. Christian Men's and Women's Job Corps and Workforce Solutions and Heart of Texas Goodwill are helping people learn skills to get and keep a job. McLennan Community College Adult Education is running GED classes and ESL classes all over town. Caritas and Salvation Army and Shepherd's Heart are working to get food to people who need it, and there's a whole page-long list of other food pantries in the area who are doing the same. And Mission Waco…oh my goodness! Mission Waco is running a boatload of different programs from arts programs for children, to jobs programs for youth, to shelters for homeless people.   And what about NeighborWorks, Habitat for Humanity, Waco Community Development Corporation and the City of Waco Department of Housing and Community Development? They have been working for years to build up our neighborhoods and to teach us financial literacy and community leadership. I'm going to stop now just because of space, but there are many, many, many more good things we are doing that I could mention.
We are doing a whole lot. Yet, our rate of poverty remains stubbornly high – higher than other communities our size in Texas. High enough that we cannot afford to do some of the things that we would love to do make our community an even better place to live than it already is. So, it seems that there is more to be done.
Maybe the more-to-be-done is in the spaces above and below and in-between all the good things we are already doing. Maybe our next opportunities for moving forward lie in bridging the spaces between organizations and institutions and programs, between for-profit and not-for-profit, between races and socio-economic statuses and political parties and levels of education and all the other ways we separate ourselves from ourselves.
The challenge in reaching across a divide is that it involves forging new relationships among people who might not be pre-disposed to have a relationship. It involves wrangling with conflicting values, varied personalities, and different cultures and communication styles until we manage to shake out a shared vision and shared vocabulary and shared habits for getting work done together. It involves learning to work with people you don't understand, who get on your nerves and go way too slow or way too fast for your taste. It involves taking the time to find common higher ground instead of settling for the lowest common denominator. It involves finding the delicate balance when someone offends you between speaking up for the sake of better understanding, and just letting it pass for the sake of keeping things moving. This kind of work can only happen by talking to each other and meeting together. (And, even then, it takes a little faith — there are no guarantees! )
Talking and meeting IS doing something. It may not always be the most fun kind of doing something. It is certainly not the only kind of doing something, maybe not even the most important kind of doing something. But, I think it probably is a necessary kind of doing something. If we want to make much more progress in reducing our rate of poverty I think we are going to have to do more of it and work at getting better at it.
There is an art and science to talking and meeting productively – and to making the transition from talking to more concrete action. In my more positive moments (less caffeine – more prayer and meditation) I believe we are, as a community, getting better at it. Lucky for us, we have some terrific leaders who have dedicated themselves to this work.  Also, it's encouraging that  more and more people are joining in the conversation. (Which is great, but makes the meetings take longer!) Like most things worth doing, it takes practice, some coaching, a willingness to be uncomfortable, a little risk-taking, and the tenacity to keep showing up. We are already doing so much good work… we owe it to ourselves to get good at this part of the work too.
Ok, Ok, pull out your calendars…when are we going to get together again?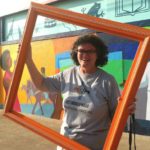 This Act Locally Waco blog post is by Ashley Bean Thornton, the Manager of the www.www.actlocallywaco.org website and the editor of the Friday Update newsletter. The Act Locally Waco blog publishes posts with a connection to these aspirations for Waco. If you are interested in writing for the Act Locally Waco Blog, please email [email protected] for more information.
(Visited 11 times, 1 visits today)