Practice mindfulness, choose optimism, act out of love.
by Kari Tingle
Before you continue reading this blog post, I'm going to ask you to do something out of the ordinary: I want you to go grab a piece of food. It can be anything you like, though I suggest you grab a whole food of some sort, like a piece of fruit or vegetable. Don't eat it just yet.
I know some of you did not take me seriously, just like some of my students this summer! But I am quite serious. Go grab a snack. This post will be here when you get back.
Now that you have your snack of choice I want you to do a few things. First, look at your snack. What color is it? Does it have a rough or a smooth texture? Is it flexible, like spinach, or is it rigid, like a carrot? Does it have a particular shape? How would you describe its smell? Now I want you to take a bite, but don't chew. Just hold that piece of food on your tongue. Does its texture feel different from when you held it in your hands? Use your tongue to move it around in your mouth – I know this seems strange, but I want you to get a good idea of what the food feels like. Now bite down slowly. How does the food taste? Is it sour or sweet? Is it creamy or crunchy? Is it a little slimy or sticky or spicy? If you can, take a minute to close your eyes and simply enjoy eating that snack.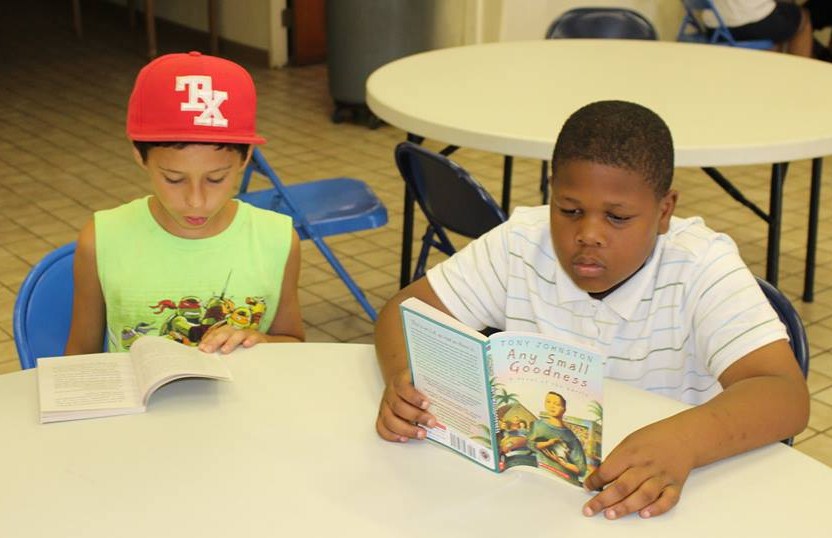 What you just did was practice mindful tasting, using all or most of your senses in the process of eating your food. I work as a Prevention Specialist at VOICE, an organization which seeks to bring lasting and positive change in the lives of the people with whom we work. This summer I was part of a pilot program in the Kate Ross public housing community in which we used an evidence-based curriculum to teach children how to live mindfully aware of their surroundings. Through a series of 15 lessons we focused on three major sections of the brain: the prefrontal cortex, the amygdala, and the hippocampus. We talked about how each of these parts of the brain guides the way we respond to certain situations. In addition to mindful tasting we practiced mindful seeing, mindful smelling, mindful listening, mindful movement, and being mindful of the way we interact with others. We sought, together, to choose optimism, to open ourselves to seeing things from another's perspective, and to take moments to be thankful for the good things in our lives.
In addition to lessons we gathered each afternoon for a book club, meeting in the Kate Ross community center to work on reading skills. We used books that our curriculum suggested, books that helped to reinforce those lessons of mindful awareness. And, over the course of the summer, we witnessed real improvement in the reading comprehension of some of our students. We also spent Fridays at the Acts Church community garden, harvesting zucchini, onions, and potatoes while planting pumpkins, digging new rows, weeding the existing beds, and watering the plants. For us, mindful awareness included mindfully caring for the land we have been given.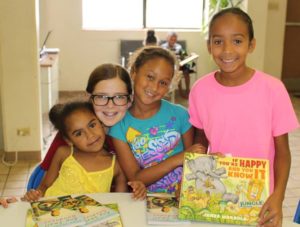 Before starting our program I wondered, "Is this actually going to work?" The curriculum was written for use in school classrooms, and we certainly were no school. We partnered with Acts Church. They generously provided wonderful volunteers for our reading club and they let us use the apartment they maintain within the Kate Ross housing complex. We taught our lesson in that apartment. Our gathering space was a living room, we served snacks from the kitchen, we held class in the bedrooms-turned-classrooms, and we had picnic-style lunches under tents in the common yard on days when there was no rain (which, this being Waco, means most days). There were times when the curriculum simply didn't connect and we had to quickly improvise before the kids got antsy. There were other times when the curriculum connected so well it brought tears to my eyes because the kids were actually getting it. They were being mindful of themselves and of their surroundings and it was beautiful.
Our work this summer was work worth doing. Our students looked forward to learning new things. My coworkers and I looked forward to learning new things. The experience opened my eyes to a way of being community that I have rarely seen in other places, a way of truly loving your neighbor as you might love yourself. I met mothers and fathers and aunts and grandmas who involve themselves in the lives of their children, who care about their children's education, and who care about each other. And in the moments when my students reminded me to practice mindful awareness I felt a change within myself. I felt the significance of being alive.
We all come from different backgrounds. We all have different perspectives on life. But one thing I hope we can all agree on is that life is lived best when it is lived to the fullest. Waco has so many good things happening within it, so many people committed to helping make Waco a great place to be. I love this place, and I think it is made better when I live mindfully. I don't create policies or work on the level of systemic change. But I can work in a grass-roots movement to act out of kindness, honesty, and love toward my neighbor. I can work to be the change I wish to see in the world.
Will you join me?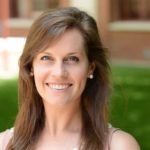 This Act Locally Waco blog post was written by Kari Tingle. Kari earned a Master of Divinity from George W. Truett Theological Seminary and now works as a Prevention Specialist for VOICE. The purpose of VOICE is to strengthen families and to help young people lead healthy and productive lives. They offer fourteen programs that approach this goal in a variety of ways including support groups and evidence-based curriculum which help young people develop the self-control and sound decision-making strategies to resist drugs, and to achieve success in school and beyond. Please help contribute to VOICE and the work they do by finding and "liking" their Facebook page: Voice Inc – Viable Options in Community Endeavors.
The Act Locally Waco blog publishes posts with a connection to these aspirations for Waco. If you are interested in writing for the Act Locally Waco Blog, please email [email protected] for more information.
(Visited 15 times, 1 visits today)