Feed your addiction…to books!
by Kenneth Moerbe
As you satisfy your book addiction at the upcoming 52nd Annual Friends of the Library Book Sale, I want you to realize that in this case, satisfying an addiction, is also doing something very supportive of the Waco-McLennan Libraries.  Yes, your uncontrollable craving for the latest book by Jodi Picoult or John Grisham, or David Baldacci, or Tom Clancy, or Barbara Kingsolver can result in something very, very positive for our local libraries!  What do I mean suggesting that an addiction can be positive for our community?
Let me explain.  The four day book sale, probably one of the largest in the State of Texas, generates funds to provide many wonderful experiences in our libraries for thousands of our children and adults.   We are blessed to have a committed city government that has budgeted something over $3.5 million this year to provide the vast bulk of the materials and staff support for our libraries. But the real 'icing on the cake' of our local libraries is provided by the funds generated by the book sale. The Friends of the Waco/McLennan County Library is a volunteer organization that exists for the sole purpose of improving the quality of life in our community through support of the Waco-McLennan County Library.  The hours of hard work devoted to the book sale by dozens of members and supporters of the Friends of the Library combined with your lust for historical fiction, or poetry, or non-fiction,or romance novels, or any of a dozen other genres that we folks who love to read can't resist, pays for the programming that makes our libaries a hub of community life.
Here are just a few of the efforts which have been funded so far in 2014 through this annual Book Sale:
Author presentations and signings
Free Children's activities like the Crafty Kids Class, Sensory Storytime, Kids'Computer Classes, Spanish Storytime, Rubber Band Weaving MEET UP, Family Nights @ CENTRAL, Toddler Time, Storytime for Ages 3-6, Baby Time @ West Waco, Block Party @ Central
Summer Reading Club Performer Fees, Children's Summer Reading Club Incentives, Tween/Teen Summer Reading Club Incentives, Adult Summer Reading Club Incentives, Book Club Kits for County Libraries, Legos Lab @ Central
Support and Grants for Little Free Libraries (LFLs) sponsored by Waco Community Development,  LFLs created and developed by Rapoport Academy students
Books for after-school reading instruction sponsored at Estella Maxey by Restoration Haven, Books in English provided over the summer through the Hewitt Library for children of migrant workers
Material budget supplements of $35,000 for additional materials needed by Central, West Waco, East Waco, and South Waco Libraries, as well as the Genealogy Library, located a the West Waco Library, and the e-book services throughout the library system
Library awareness and marketing services through bus benches and billboards, Chamber of Commerce directories, sponsorships of the Greater Waco Education Summit Scholarships, and One Book One Waco
In-kind donations including thousands of items which were added to the Library collections, as well as given to the Hewitt, West, Moody, and McGregor libraries, donated through the Book Sale
Photo Scanner for The Local History and Archives Project, automatic letter folder for Technical Services, a media browsing chest and additional shelving for DVD and Books-on-CDs for South Waco
Need I say more?  Please plan to come and 'satisfy' your addictions for good reading at the 52nd Annual Library Book Sale sponsored by the Friends of the Waco McLennan County Library. November 6-9, at the Extraco Center's Creative Arts and General Exhibits Building.  For all the details, click here: 52nd Annual Friends of the Library Book Sale. See you there!
---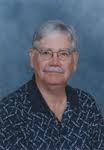 This post was written by Kenneth Moerbe. Kenneth is a Lutheran minister and the former executive director of Caritas. He has participated on just about every committee and task force in town that has anything at all to do with increasing food security or reducing poverty. When he and his wife, Paula, are not gallivanting all over the world on one of their many travels, they are busy serving on various boards, delivering Meals on Wheels and generally being two of the finest and most fun folks in Waco.
The Act Locally Waco blog publishes posts with a connection to these aspirations for Waco. If you are interested in writing for the Act Locally Waco Blog, please email [email protected] for more information.
(Visited 17 times, 1 visits today)