Open Enrollment has started: Get informed about the Affordable Care Act Insurance Marketplace in McLennan County
by Kelly McDonald
The second Affordable Health Care Act Insurance Marketplace open enrollment period kicked off on November 15.  Get Covered America along with the Family Health Center, Providence Hospital, Baylor Scott & White Hillcrest Medical Center, Heart of Central Texas Independent Living Center, and Planned Parenthood are hosting health insurance enrollment events and encouraging McLennan and surrounding residents to sign up for quality, affordable health coverage. The open enrollment and renewal period that began Saturday, November 15 runs through December 15 for health plans that start or renew on January 1, 2015.
Last open enrollment period over 733,000 Texans got covered (3,733 of those from McLennan County) and 8 out of 10 of them received financial help to pay for their monthly health insurance premiums. According to the 2012 U.S. Census (the most recent year for which data is available) 40,000 McClennan county residents were uninsured. With roughly 25% more health insurance companies and health plans available in the Marketplace this time around, the McLennan Health Insurance Marketplace Coalition wants to make sure that these uninsured residents and those renewing their healthcare plans (1) know about their new health insurance options, (2) know that financial assistance may be available to help them pay for their monthly premiums, and (3) know that there are bilingual in-person assisters in the community to help them with their application and to answer any questions they may have to #GetCovered and #StayCovered.
Throughout the county, residents will be able to meet with non-profit application counselors who can walk them through the sign-up process free of charge and determine how much financial help they may qualify for. Residents can go to https://getcoveredamerica.org/calculator for an estimate on what Marketplace insurance costs and the amount of financial assistance they may qualify for, and to https://www.getcoveredamerica.org/events/ to locate or sign up to host upcoming enrollment events.
It's also important to know that some households will need 2015 coverage to avoid paying a fine when they file their income taxes. 2015 fines can be as high as 2% of annual taxable income per adult without coverage, and 1% per child. Some low income individuals and families are exempt from the penalty, but should still apply for coverage to learn all their options. Some family members may qualify for Medicaid or CHIP.
For more information about how the Open Enrollment period will work in McLennan County, please plan to attend the McLennan Health Insurance Marketplace Enrollment Event Kickoff. The information will be delivered in both English and Spanish.
What: McLennan Health Insurance Marketplace Enrollment Event Kickoff – English and Spanish
Where: South Waco Library 2737 S. 18th St., Waco, TX 76706
When: Tuesday, November 18, 2014 from 5:00p.m. – 8:00p.m.
Who: Providence Hospital, Heart of Central TX Independent Living Center, Planned Parenthood, Family Health Center, Baylor Scott & White Hillcrest Medical Center and Get Covered America
How: For more details please contact Kelly McDonald at (254) 405-2576 or [email protected].
---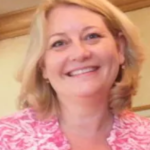 This post was written by Kelly McDonald. Kelly is the Community Outreach Organizer with Get Covered America. She's also a legislative advocate for people with rare diseases, and on issues of genetic privacy. Ms . McDonald is an Executive Officer for the National PKU Alliance, and serves on the Newborn Screening advisory board of the Texas Legislature.
Would you be interested in blogging for Act Locally Waco? If so please email [email protected].