Wild Torch: Jesus Said Love Fundraiser is looking to Change the Culture
By Emily Mills
We were made to carry fire. All of us have been infused with passions and purposes that set us ablaze. We lose something when our fire is low. As it smolders and simmers, producing nothing but smoke, we become deflated.
Fire is purpose, the expression of God's working presence.
In Numbers 9, God sends holy fire to light the way for His wandering children. This fire wasn't merely a blazing night light, but a literal sign of the presence of God. Today, we taste that fire through the Holy Spirit. We are lit from the inside out to carry the fullness of God in our finite mortal bodies. And so, your life becomes a wild torch, burning and blazing wherever you go.
12 years ago, I began going on strip club outreaches, an expression of this unique fire burning inside of me. I had no clue it would change the entire course of my life. Through this small step, our ministry Jesus Said Love was born. Years later, we are getting ready to launch into a pioneer phase of programs at our new building at 1500 Columbus! In order to fit our needs, the building needs major renovations (to the tune of $100k). While we could do the usual "ask" (private meetings with large donors and foundations), we wanted something more. Because this building means the presence of JSL within our community, we wondered how we could invite the community into the process.
About a year ago, I was driving through downtown and "prayer-storming" (a mashup brainstorming and prayer), wondering what was God doing through our little city.
Where were we headed?
What did JSL have to do with any of it?
Why had God kept Brett and I in Waco so long?
What kind of experience could we give the community to share the vision of JSL?
And there she was… the bankrupt, beat-up, old, abandoned theatre. The Hippodrome had as much history and mercy as we did. We soon spoke with Shane Turner (the man behind the incredible reemergence of the Hippodrome theater), and I shared with him the story of JSL. We agreed that the Hippodrome would be the perfect place for us to host an event. And so the fire was stoked.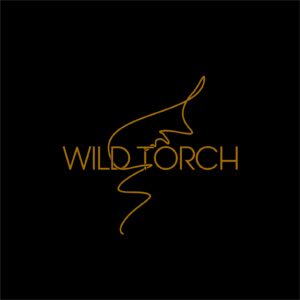 Through a series of crazy pieces falling together beautifully in unexplainable ways, we have created an event that some might call a gala…but really, it will be so much more. Wild Torch will be an experience. The usual gala usually goes something like this: mediocre food, an underrealized venue, awkward networking conversations, and a rambling speaker. Guests walk away with empty pockets in hopes that it makes a dent of a difference.
Our desire is to turn this notion upside down. What if you actually got more than you gave? What if coming to a faith-based nonprofit gala meant an incredible experience? What if YOU left inspired? What if your voice was heard and your fire was lit? What if instead of being sought after for money, you were sought after for your voice, your participation? It may sound ambitious, but we're looking to do more than raise $100K. We're looking to change the culture of our community.
We desire to do this through every form of art we have access to: music, painting, pottery, film, dance, and drama. Upon arriving, you will watch Jonathan Martin (potter) and Cash Teague (painter) create live pieces to be auctioned off that night. In the dining area of the Hippodrome, a community exhibit of Kermit Oliver's Herme's scarf collection will be on display as guests enjoy small bites and sips. Table sponsors will enjoy a three course meal of upscale soul food crafted by Chef Corey McEntyre as they are serenaded by the storytelling songs of the Union Revival. Tony award nominee and Baylor alumni Elizabeth A. Davis will be performing an original drama; Out on a Limb and Baylor Dance Company will perform movement; filmmaker Chris Hansen will showcase the story of one of our women. The night will end with Brett and Emily Mills and full band, heralding the crowd toward redemption. Our songs hold the voices of the women we have reached and a message we believe can change culture.
Won't you come and carry the Wild Torch with us? This incredible event will be on March 23rd at the Hippodrome, Waco, TX. Information on sponsorships and tickets available at www.wildtorch.com
Holding fire,
Emily Mills
Founder of Jesus Said Love
---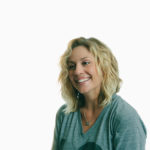 This Act Locally Waco blog post was written by Emily Mills. Emily is the founder and Co-CEO (with husband Brett Mills) of Jesus Said Love, a ministry dedicated to awakening hope and empowering change for women in the commercial sex industry. Emily and Brett live in Waco, TX with their three awesome children Hattie, Lucy, and Gus. To learn more about Wild Torch, visit wildtorch.com or our website JesusSaidLove.com. Contact us at [email protected].
The Act Locally Waco blog publishes posts with a connection to these aspirations for Waco. If you are interested in writing for the Act Locally Waco Blog, please email [email protected] for more information.