North Waco : A Season of Jubilee
by Jenuine Poetess
I recently had the opportunity to talk with Khira Hailey, Artistic Director of Mission Waco's Jubilee Theater and supervisor of "Urban Expressions" in North Waco at the corner of 15th and Colcord. Over gourmet hot cocoas from Dichotomy Coffee & Spirits she shared with me her personal history at, present work with, and vibrant vision for Jubilee Theater. After our conversation, I had the pleasure of attending Hailey's production of A Woman Called Truth in remembrance and celebration of Black History Month.
From her earliest years, Hailey recalls having an insatiable hunger for theater arts, yet lack of programming in her later elementary and middle school years left her without any outlet for her theater arts creativity. In high school her passion was rekindled by a teacher, Von Gretchen Shepherd, who ignited Hailey's spark and provided opportunity and direction. After high school, Hailey attended the University of North Texas where she studied Radio, Television, and Film and participated in such groups as Poetic Justice and CAST. The founder of CAST was a Wacoan who initially revived the Jubilee Theater under Mission Waco's wing in 1995 until his departure in 2012 at which point he called upon Hailey to take the baton and continue shaping the theater arts programming at Jubilee Theater.
In an area with a sordid history, Mission Waco's Jubilee Theater thrives into its name by offering replenishing respite and redemption while revitalizing a struggling neighborhood. Poverty is not a simple matter of lack of money, poverty occurs when individuals and communities are sapped of resilience, resources, and outlets for creative and cultural expression. When agency is removed and voices are silenced — poverty is a symptom. In the heart of an area of Waco which had been long stripped bare of identity, vibrancy, and thriving, Jubilee Theater has grown into an oasis cultivating and resuscitating a pulsing life into its neighborhood.
Through after school programming, Hailey empowers students in Mission Waco's theater arts classes to learn and strengthen verbal communication skills, acting techniques, emotion expression, reading and literacy, courage and confidence and the ability to carry and present themselves publicly. In addition to after school opportunities there is an annual musical production open to young actors and theater artists in 3rd- 8th grades and a summer theater camp experience.
Not just for youth, Jubilee Theater presents three to four performances a year with auditions open to all community members. Jubilee kicked off 2015 with several showings of A Woman Called Truth: the story of Sojourner Truth. On February 15th, Waco Civic Theater will be performing their show, Crowns, at Jubilee Theater as a benefit fund-raiser for both Jubilee Theater and the Doris Miller Memorial. Coming up in March, the theater presents its annual youth musical, on the stage this year, Alice in Wonderland. Wrapping up the season will be a production of Amen Corner, a gospel musical open to actors of all ages coming in April.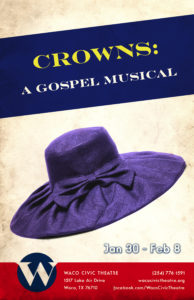 Khira Hailey is a woman of many talents and powerful vision. She has exciting hopes and plans for the future of the theater and its programming—we even cooked up ideas for collaborations with Waco Poets Society & poetry/spoken-word events! Hailey is continuing to strengthen relationships with community members to grow and enrich the after school program offerings, to increase funding for the theater to bring a riveting selection of shows in 2016 and beyond, and to have consistently abundant attendance at Jubilee productions.
One of the concerns Hailey has had during her tenure at Jubilee Theater is shifting the perceptions of the greater Waco community regarding the North Waco area. Because of its coarse past, she says many folks shy away from seeing the theater's productions and attendance and ticket sales have suffered as a result. In reality, the area is safe and returning to thriving. Hailey shared that it is most discouraging to know how much time, energy, talent, and passion goes into each production, poured out of every person involved from actors, producers, directors, to costume design, stage craft, lighting, and sound, only to have handfuls of people show up in support. Waco is rich with extraordinarily talented artists across every age, gender, ethnicity, experience, belief, culture, and identity. Our community misses out on the benefits of such wealth when we don't show up to be present for our neighbors, friends, and leaders who are transforming our city one creative expression at a time.
I loved my time with Khira Hailey and left our conversation inspired and excited to share her work with Waco. Hailey is motivated in her work by watching others flourishing in their craft—be it theater, poetry/spoken-word, visual arts, dance, performance; she is nourished by the mentoring of others in her field, and is deeply passionate about holding space for others to become themselves through the creative process, from audition to final curtain!
Get Involved:
To purchase tickets for upcoming shows or to find out information about renting the theater for a special event please visit Jubilee Theater online.
To make a donation to the theater and/or after school youth programs, please visit Mission Waco's donation page and complete your transaction via secure credit/debit card (be sure to note in the comments that you want your contribution to go toward Jubilee Theater programming).
If you would like to contribute your time and talents in any of the following ways, please call or text Khira Hailey at (469) 471-1969
Auditioning for an upcoming show, or leading a workshop in the after school program (looking for volunteers who can make a semester or school-year commitment 1 afternoon a week in any of the following categories: Theater, Speech & Debate, Dance, Fine Arts, other creative disciplines)
LIKE and SHARE the Mission Waco Jubilee Theater Facebook page to stay tuned about the rich array of events throughout the year. Information about the youth summer theater camp will be rolling out in March/April 2015.
Save the date to come hear Khira Hailey perform as featured artist at Waco Poets Society's Nuestra Voz open mic on Saturday March 28, 2015, 7pm, in celebration of Womyn's Herstory Month.
---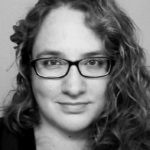 Jenuine Poetess is an artist, visionary, and community organizer. In 2010, she founded In the Words of Womyn (ITWOW), an international, grass-roots, written and spoken-word arts project with chapters throughout Los Angeles; Waco, TX; and Lebanon. ITWOW empowers womyn of all ages to give sound to our story and volume to our voice.HOT~ITWOW writing circle meets Mondays from 6-7:45pm at the Art Forum of Waco beginning February 2, 2015.  Jenuine also founded Waco Poets Society which sponsors a local open mic venue in Sanger Heights.  Meeting every 2nd & 4th Saturday at the Art Forum of Waco Nuestra Voz Open Mic invites community to share poems, songs, stories, spoken-word, and other creative expressions!  In 2015, Jenuine along with a number of other artists creating and residing in Waco, co-founded the Central Texas Artist Collective (click link to learn more and get involved).  You can contact her at: [email protected].