Stretched, Shaped, Affirmed, and Renewed
By Dani Miller
My roommate recently said that she was thankful for this city – Waco – where she has been stretched, shaped, affirmed, and renewed. Her words echo my own feelings about Waco. I have become rooted in this community through school and work. During my time here I have completed my Masters programs. School has definitely been a part of my being stretched, shaped, affirmed, and renewed. The jobs I have worked have contributed heavily as well.
While in school I had a few part time jobs. Two of them were with the Family Abuse Center (FAC), a shelter that offers an array of services for victims of domestic violence. First I worked at the FAC thrift store, Second Chance. Then I moved to the shelter where I worked as a Resident Advocate. Since graduation I have been employed full time as the Volunteer Coordinator and Community Educator.
As I have worked in these different capacities at the FAC I have most definitely been stretched. I have become more aware of an issue that I did not fully understand before. The clients with whom I have worked have had a tremendous impact on me. They have shaped me.
In my work, I get to witness people coming to the realization that domestic violence is a very real issue in our community. The Texas Council of Family Violence releases a report every year to honor and remember the victims we have lost due to domestic violence in the state of Texas. In 2013, 119 women died due to domestic violence, more specifically intimate partner violence.
I have come to realize that domestic violence affects not only those who are directly abused, but also witnesses, family members, co-workers, friends, law enforcement officers and our communities at large.
I have also learned that, though domestic violence has gained more attention in the national news spotlight recently, it is a taboo subject, not openly talked about. This taboo is a barrier that sometimes stops people from seeking the help they need and deserve. How can we continue to break down these barriers in our society?
Survivors who come forward to seek services with us at FAC are brave. They come because they realize they are not safe, or their children are not safe, and because they realize they deserve love, care, and respect in relationships. These realizations may take a long time to take root and grow, but over time they can allow a survivor to break free from the past hurt, pain, and damage caused by abuse.
When we talk openly about domestic violence and acknowledge its existence in our community, that helps us become safe people to talk to about these issues. Our friends and family can open up to us. That in itself is progress and a victory. Of course our ultimate goal is for those in abusive relationships to become free and to live lives free of violence, but we also appreciate small victories, such as when someone feels safe enough to speak out.
Last fall I was at a resource fair representing the FAC. There were many people around, but one young woman walked by me slowly. She made eye contact and whispered, "Hi, I used y'all's services, and I am not in that relationship anymore. I am so happy." She gave me two thumbs up. Our confidentiality policy makes it clear that if a former client chooses not to engage in public we do the same. It is their right to keep their information or any connection with us confidential. So, given the situation, I did what I could without breaching confidentiality — I returned her joyous smile.
Those of us who work at the Family Abuse Center, whether for pay or as volunteers, are a part of all of this. Together, we rejoice for those who survive – and remember and honor those we have lost.
Just as I have been stretched and shaped in Waco, I have also been affirmed and renewed. I have observed through our staff, our clients, and our volunteers that this community is beloved and that it can rise above the reality of violence. This community will see the pattern of abusive and hurtful behavior and will listen when a victim decides to speak out. Love and compassion can break the cycle of violence. Love and compassion can be exhibited through patience, through empathy, and through caring.
Domestic violence is a topic that is difficult for some of us to understand, but there is assistance and hope. How can we engage in this issue? We can engage with patience, empathy, and caring. We can share the knowledge that services provided by The Family Abuse Center and numerous service providers across the state are available to survivors.  The professionals in these organizations stand alongside volunteers. We join together to recognize and cheer on the survivors, and also to mourn, honor, and remember those we have lost. This prayer is for them:
For those
who walked with us
this is a prayer.
For those
who have gone ahead,
this is a blessing.
For those
who touched and tended us,
who lingered with us
while they lived,
this is a thanksgiving.
For those
who journey still with us
in the shadows of awareness,
in the crevices of memory,
in the landscape of our dreams,
this is a benediction.
~ Jan Richardson
Source: In Wisdom's Path
---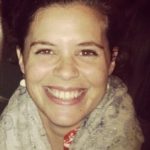 This Act Locally Waco blog post was written by Dani Miller. Dani is a four and a half year Waco resident who works as the Volunteer Coordinator/ Community Educator at the Family Abuse Center. She recently earned her Masters of Social Work at Baylor University and Masters of Divinity at Truett Theological Seminary. If you want to know more about volunteering or about the Family Abuse Center, contact her at [email protected].
The Act Locally Waco blog publishes posts with a connection to these aspirations for Waco. If you are interested in writing for the Act Locally Waco Blog, please email [email protected] for more information.
(Visited 11 times, 1 visits today)