National Intellectual and Developmental Disabilities Awareness Month: Out of Sight, Out of Mind No More!
March is National Intellectual and Developmental Disabilities Awareness Month (NIDDA).  This Act Locally Waco blog post is one of a series which will be posted Tuesdays throughout the month of March to raise awareness and build understanding about some of the issues, challenges and possibilities associated with Intellectual and Developmental Disabilities.
by Serina Cole
Sometimes I catch myself thinking back to my school days and wonder, "Whatever happened to Joe Smith or Cheryl Maddison?" I'm sure I am not alone. I wonder about the quiet boy in the back of the room, the school bully, the classroom sweetheart – where are they now? Typically, a quick Facebook search will satisfy my curiosity easily enough and all is well.
When you stroll down memory lane, do you ever think about the 'special' kids? You know the ones who attended the Special Ed classes because they different from the rest of us. While we are making our way through college, marriage, parenthood and just life in general, it's not very often these kids cross our minds. Why should they?
I can tell you the story of one sweet red headed boy with certainty. Jimmy has Cerebral Palsy and has been bullied most of his life, not only by his class mates but by his siblings and family members as well. They didn't understand his disability. Out of fear they avoided him on the playground, dunked his head in the toilet, they called him names and made him feel worthless. It's a sad story and unfortunately so very common. Jimmy had a Grandpa who refused to let his grandson become a victim to his disability. There wasn't a battle he didn't fight and lose when it came to his grandchild. Every time the child was told, "no, sorry you can't" – his grandfather was behind him, "Yes Jimmy, you can!"
Fast forward 20 years… After graduating from Texas Lutheran University, James Littleton received a full academic scholarship to Emory University where he received a Master of Divinity. He now serves as the Associate Pastor of a church with over 3,000 in his congregation. He has married and plans to start a family. He is passionate about helping others to realize their full potential and value. He is no longer the young victim in the corner crying. He is the hand reaching out to kids like him embracing them with love and compassion. When the world is telling them, No, you can't, he is shouting back, YES! We Can. This story is about my brother and my hero. His story has a happy ending, but how many others do not?
Each year we celebrate March as National Intellectual and Developmental Disabilities Awareness Month (NIDDA). We want to utilize this time to bring awareness and promote the inclusion of individuals with intellectual disabilities in our community. People with intellectual developmental disabilities (I/DD) experience significant limitations in 2 main areas 1) intellectual functioning and 2) adaptive behavior. These disabilities were once referred to as mental retardation. The R-word is outdated and since the passage of Rosa's Law in 2010, has been replaced in many states with "intellectual disability." Special Olympics, Best Buddies and supporters across the world have inspired respect and raised consciousness about the R-word in their campaign, Spread the Word to End the Word. They maintain that respectful and inclusive language is essential to the movement for the dignity and humanity of people with intellectual disabilities.
I like to use the phrase out of sight, out of mind when it comes to society's easy dismissal of issues they don't feel affect them directly. Why should we worry about what happens to those kids in the special education classes? Here are some basic truths: WISD allocates over 8 million dollars a year for providing special education programs to more than 1,600 students (10.6% of the student population). There are more than 50,000 individuals with intellectual developmental disabilities receiving services in the state of Texas at the cost of $145,000 per person each year. This is a significant investment! Every day I talk to parents and family members living with loved ones with intellectual disabilities. One parent put things into perspective when she told me, "I just don't want my son to be a burden on society." This is a concern for parents and should be a concern for our community. We must change the perception that I/DD is a burden and embrace the talents and abilities of these individuals as contributions to our community.
It was President Ronald Reagan who declared March to be Developmental Disabilities Awareness Month in 1987, urging "all Americans to join me in according to our fellow citizens with such disabilities both encouragement and the opportunities they need to lead productive lives and to achieve their full potential." Today people with I/DD are living and working in the community, pursuing a higher education, falling in love and living life to the fullest. Collectively we can build a welcoming community through education and outreach. It is my hope you will join in celebrating the lives of those living with intellectual developmental disabilities.
---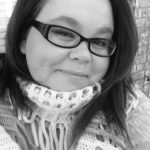 This Act Locally Waco blog post was written by Serina Cole. Serina lives in Cameron, Texas, but commutes over 120 miles a day to fulfill her passion to serve individuals with intellectual developmental disabilities.  She has worked as the Community Relations Manager for Mosaic in Waco, to create opportunities for individuals with I/DD to pursue a meaningful life in a caring community, giving a voice to their needs.  Serina is very involved in the I/DD community as a volunteer, educator and advocate.  She volunteers as the Delegation Coordinator and coach for Mosaic's Special Olympics team and serves as the Secretary for the Waco Mayor's Committee for People with Disabilities.  She is a recent graduate of Waco's Leadership Plenty Institute, Class of 2014-2015. She states she has fallen in love with the Waco Community and how the city embraces the opportunity to serve, love, protect and care for those in need. 
The Act Locally Waco blog publishes posts with a connection to these aspirations for Waco. If you are interested in writing for the Act Locally Waco Blog, please email [email protected] for more information.
(Visited 16 times, 1 visits today)