Waco Alumnae Chapter Hard at Work
By Veta L. Reed, President of Waco Alumnae Chapter of Delta Sigma Theta Sorority, Inc.
"Faith is the first factor in a life devoted to service.  Without it, nothing is possible.  With it, nothing is impossible."—Mary McLeod Bethune
This must have been the motto that motivated the twenty-two dynamic founders of Delta Sigma Theta Sorority, Inc. Our sorority is an organization of college educated women committed to public service with a primary focus on the black community.  It is the goal of the Waco Alumnae Chapter to provide assistance and support in our local community.  Educational development, one of our Five Point Programmatic Thrusts, is a focal point of our chapter.  We have long been a Partner in Education to South Waco Elementary School.  Just last week, we awarded a student at the school a $25 first place award for her essay entitled, "Why Education is Important to Me."  The purpose was two-fold: to encourage thoughts about the importance of going to school and learning, and to stress the importance of creative writing.  Three to four times during the school year, Waco Alumnae presents every pre-k to first grade student at South Waco Elementary with a book to build their home library, this is especially for economically disadvantaged students who may not have many books at home.  The purpose is to stress the importance of reading and the joy books can bring to students.
Studies have shown that the color red stirs anger in students, so Waco Alumnae sponsored a Red Shirt Exchange in which students brought their red shirts to school in exchange for more subtle colored shirts provided by our chapter.  We have provided school uniforms for South Waco Elementary to have on hand in the event of an accident or in case parents could not provide uniforms for their child.
As Waco Alumnae we do not limit our community service to just the students.  We provide encouragement to the teachers and staff as well by providing treats in the teachers' lounge and 'Krash Kits' for each teacher containing toiletries, snacks, water, etc.  Just last fall, Waco Alumnae was recognized by the Waco School Board as an outstanding Partner in Education!  We are committed to public service through educational development and will continue to be for, as Albert Einstein said, "Only a life lived in the service to others is worth living."
---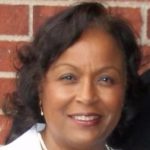 This Act Locally Waco blog post was written by Veta Reed. Veta is a 40-year member of Delta Sigma Theta Sorority, Inc., and has been a member of the Waco Alumnae Chapter since 1976. She has been the president of the chapter since July, 2014. In her professional life, she is a speech therapist having worked 32 years with the Waco ISD. She retired in 2007 from the district and continues to work as a contract speech therapist when needed. In her leisure time, Mrs. Reed enjoys sewing, reading, and spending time with her family. She is the wife of Charles E. Reed, former Vice President of Student Services at TSTC, who also retired in 2007. She is the mother of two sons—Donovan, the controller for Anheuser-Busch InBev in Houston and Ryan, staff accountant for Lorena ISD.
The Act Locally Waco blog publishes posts with a connection to these aspirations for Waco. If you are interested in writing for the Act Locally Waco Blog, please email [email protected] for more information.
(Visited 78 times, 1 visits today)