My Journey Discovering Autism
by Kristy O'Brien
Do you know what autism is? Fifteen years ago, even though I had worked at the Texas Youth Commission (TYC) and Brookhaven Youth Ranch in West ISD, I had no idea what autism was! I carried on with counseling sessions at TYC and teaching mathematics at Brookhaven as if the boys were average. I had no knowledge of autism interventions, and in the beginning, I didn't even realize that a few boys were diagnosed with autism. As my curiosity arose, I began to focus my career on Special Education. I went on to graduate school, and accepted a job with Waco ISD. I started teaching a class then called 'Autism Unit' at University High School, which is where I met several students that had many strong capabilities, but in different ways. My students began to teach me how to teach them!
With March being National Intellectual and Developmental Disabilities Awareness Month (NIDDA), and April being Autism Awareness month, I wanted to share some information I've learned during my journey working with individuals with autism. Below you will find a few things I'd like everyone to know.
What is Autism?
Autism Spectrum Disorder (ASD) is a form of Intellectual Developmental Disorder (IDD). Autism is a group of complex spectrum disorders of brain development that typically appear during the first three years of life. Research shows that 1 in 68 children have an ASD diagnosis, 1 in 42 boys, and 1 in 189 girls (CDC, 2014). Autism is a lifelong neurological condition that affects each individual differently, in varying degrees of severity. It affects people of all races and socio-economic status. Individuals with autism are often unable to interpret the emotional states of others; they may fail to recognize anger, sorrow, or manipulative intent. Autism impacts the normal development of the brain in the areas of social interaction, communication skills, and sensory integration. Children and adults with autism typically have difficulties in communication, social interactions, and leisure activities.
Strategies for Positive Interactions
Individuals with autism may require different levels of support. It is common for persons on the spectrum to feel easily overwhelmed by interactions and environmental stimuli. As an educator, when I work with children and adults with autism and other IDDs, these are some things I try to keep in mind; these techniques can be applied to everyday life as well.
Use visuals and tactile materials to promote sensory learning
Avoid long strings of verbal instruction
Let child use a computer instead of writing
Protect child from sounds that hurt his/her ears
Place child near a window and avoid using fluorescent lights
Don't ask child to look and listen at the same time
Use printed words and pictures
Generalize teaching
Teach Self-Management
 Inclusion Is Important
In addition to the strategies above, I'm always thinking about how I can help students with and without autism have positive interactions with each other. There are several opportunities for students to socialize with peers, both inside and outside the classroom, such as inclusion classes, electives, clubs, choir, and athletics. Yet, inclusive socialization can still be difficult sometimes. In the beginning of my career, it was a challenge getting to know my students with autism. One particular student I had was non-verbal, did not write, nor have any sign language. His name is JD. I learned that he would run out of the classroom. We needed a game plan, quick! I began working with JD on completing assignments, and then we would take a walk or run on the track field. I soon realized that he would be a great athlete for Special Olympics. JD was also able to join the Junior Reserve Officer Training Corps (JROTC) program at University High School, along with several of his peers. He made new friends and learned new skills: how to wear military uniform, do military push-ups, volunteer, and march in cadence at the Waco Veteran's Day parade and football games. JD loved his JROTC class the best! JD is now 23 years old, volunteers in the community, and participates with Mosaic's Special Olympics adult team in Waco.
It is essential that all parents create opportunities to talk with their children about respecting and welcoming peers with disabilities. Inclusive efforts such as Special Olympics 'Meet in the Middle' program, which allows young people of all ability levels to join together to serve and lead their peers, schools, and communities, are very important as they provide a means for positive exchanges.
Support During Transition to Adulthood is Needed
Transitions can be exciting and scary. Students and families don't always know what to expect when the school bus stops coming. It is important that schools and community members collaborate to support families as youth with autism and other IDDs transition to adulthood, so that this can be a smooth process.
As individuals with autism and IDD transition into adulthood, it is crucial that they have learned self-management strategies. This allows students to achieve higher levels of independence in the classroom, as well as the community and workplace. Learning to use the public transportation system is one of the many skills individuals on the spectrum have to learn, since most adults with autism and other IDDs do not drive.
Besides learning at school, students can also learn in in the community by shadowing professionals, interning, and/or working. Unfortunately, employers are too often unwilling to hire individuals with disabilities, due to stereotypical beliefs about specific disability labels. However, job coaching and 'carving' the students for job skills will better prepare them for employment and for independent living. Providing internship and employment opportunities for individuals with IDD is one way to help. If you would like to employ or have individuals with IDDs volunteer at your business, you can contact local school districts or organizations such as Special Olympics, Mosaic in Waco, Heart of Texas Autism Network (HOTAN), or The Arc of McLennan County.
Waco, what all can we do to help plan a better future for our next generation? I encourage you to play an active part in making ours be a supportive community to those affected by IDDs. There will be many activities going on locally in celebration of Autism Awareness Month and that will be a great way to become more involved. Together we can bridge the gap for every citizen of Waco, including those with IDDs!
---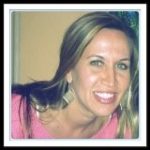 This Act Locally Waco blog post was written by Kristy O'Brien. Kristy is the Secondary Behavioral Specialist for Temple ISD. She attended the University of North Texas and received her Bachelor of Arts in Sociology and Master of Education in Special Education. Kristy is also a graduate of Tarleton State University, with a Master of Education in Educational Administration. Kristy is a board member for Mosaic in Waco, Heart of Texas Autism Network (HOTAN), Special Olympics, and Community Resource Coordination Group (CRCG) of Bell County. She enjoys being involved in the community and looks forward to new adventures in life. She is a volunteer for Mosaic in Waco, as the Special Olympics coach. Kristy has a vision to motivate, inspire, encourage, and teach the children of today! She is a voice for individuals with disabilities, and advocates for creating an equal opportunity to continue every student's higher education and involvement in the community.
The Act Locally Waco blog publishes posts with a connection to these aspirations for Waco. If you are interested in writing for the Act Locally Waco Blog, please email [email protected] for more information.