What is Prosper Waco? Who is Prosper Waco?
By Matthew Polk
This is an exciting time to live in Waco. Downtown revitalization, Baylor football in McLane Stadium, Fixer Upper, food trucks…the list of great things about Waco is long and growing. There is a refreshing energy that comes from living in a place that is growing and seeing success. Everyone wants to be part of a winning team.
Most of us would agree that when a community grows and prospers, the benefits spill over to all of the community members in one way or another. A revitalized downtown means a more beautiful city, more places to shop and eat, more jobs. A winning sports program means more exciting entertainment options and visits from College GameDay. Local TV celebrities give us something to talk about with strangers on the airplane when we tell them we're from Waco, TX. In other words, when Waco wins, we all win. This idea seems to make sense to most people.
But how often do we flip that idea on its head and look at it from another perspective? How often do we think about the fact that, when one Wacoan benefits, it's good for the rest of us? It's easy to see that when the community as a whole is flourishing there are benefits for us individually—sometimes it's harder to see how one person's success can lead to benefits for the rest of the community (unless that person happens to be named Art, Bryce, Chip, or Joanna).
Prosper Waco is about the idea that for the community of Waco to flourish, Waco's citizens and families have to flourish. It's about the idea that the more successful we are individually, the stronger we will be as a community. We have a special opportunity to seize the momentum Waco has and harness it in a way that benefits all members of our community. Prosper Waco is about making sure that all Wacoans have a chance to capitalize on our recent success and, by doing so, to contribute to the growing momentum.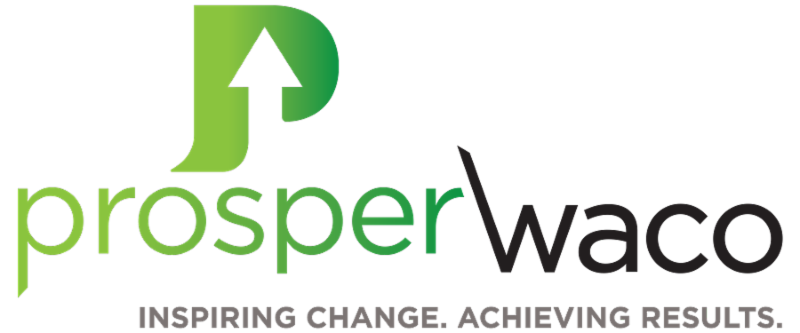 So what is Prosper Waco? Simply put, it's a community-wide initiative to make Waco a better place for all of us to live. More specifically, our mission statement is "to build an environment in which all people can measurably improve their education, health, and financial security." Education…health…financial security. They are intertwined in all our lives. Our educational achievement affects our job prospects, which affects our health, which affects our financial security…and so on.
But how do you go about helping people improve their education, health, and financial security throughout an entire community? These are big, complex areas of life with lots of moving parts and many issues to consider. In order to make positive changes in these areas, a community has to agree on some goals that we can work toward together. This approach is called collective impact—a community working together to achieve goals that will benefit everyone.
If more children are academically and socially prepared to begin Kindergarten, our schools will be stronger. If more students (especially students from economically-disadvantaged backgrounds) complete a college certificate or degree, we will have a more dynamic workforce, which means our economy will grow, more jobs will be available, and more businesses will thrive. If more people in Waco have access to primary healthcare, our local hospitals will not need to provide millions of dollars a week (a week!) in uncompensated care and will be able to provide even better care for everyone. If more young people find a job, they will have a better chance of establishing a career that will provide their family with financial security and boost the local economy.
To achieve any of these things will take a coordinated effort from all of us.
So who is us? Who is Prosper Waco? You are…so are your family, your friends, your co-workers, classmates, and fellow church members. Prosper Waco is all of us pulling in the same direction to achieve some very big, very ambitious goals that will benefit everyone because more of us will be succeeding on an individual level. Prosper Waco is non-profits, businesses, churches, schools, and government agencies aligning their services and communicating about how they can work together to achieve common goals and better serve the community.
How can you be Prosper Waco? How can you get involved? Here are some ways:
Talk to your neighbors and friends about Prosper Waco and what you'd like to see change for the better in our community. We are all the "grassroots" that will make this community-wide initiative work, and it will take people connecting with other people to make sure that Wacoans are able to make the most of the opportunities that develop out of this initiative.
If you are a community member who has always wanted to be part of making Waco better but didn't know where to start, call us and we can help you find volunteer opportunities with great local organizations.
If you are a "big picture" person with a strategic mind, we'd love to have you join our steering committees to help develop community-wide strategies for achieving our goals.
If you lead a local organization (non-profit, business, church, etc.) and want to coordinate your efforts with others to achieve common goals, give us a call or click on the Prosper Waco Affiliate logo at www.prosperwaco.org to indicate your organization's interest in joining this movement.
If you'd like to learn more about Prosper Waco, give us a call at 741-0081, or visit us on the web, Facebook, or Twitter. #IamProsperWaco, and so are you. Together, we can build a Waco that works for all of us.
---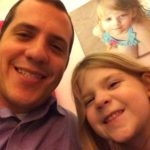 Matthew Polk is Executive Director of Prosper Waco. Prior to that, he served as Superintendent of Rapoport Academy Public School. He and his wife attended Baylor, and after spending a few years in the northeast, they returned to Waco to raise their family. They have four children, ages 8 to 3 months. You can contact him at [email protected].
The Act Locally Waco blog publishes posts with a connection to these aspirations for Waco. If you are interested in writing for the Act Locally Waco Blog, please email [email protected] for more information.