Making Change! Project Aspire teaches kids to Manage Money
By Allison Abel

Compound interest.
Adjustable-rate mortgages.
Foreclosure.
Are you cringing yet? You're not alone – 71% of adults report having financial worries.  The United States of America is dealing with a financial literacy crisis.
Wait, what was that?
Yup, you read it right. It may not be the Stock Market Collapse of 2008 or the Great Depression of the 1920s, but, unless change happens fast, our situation will escalate into something for which no one can prepare.
From young kids setting up enterprising lemonade stands, to students paying for sky high college loans, to baby boomers preparing for a life of leisurely retirement, the health of our nation's financial system relies heavily on its citizens' abilities to take care of their own pocketbooks. With debt mounting and savings dwindling, it is evident that many Americans of all areas, ages, ethnicities, and income levels are unable to successfully manage their own finances.
Money management skills learned early in life serve as the foundation for future financial decisions. The National Financial Council reports that in 2014, 62% of middle and high school students were unable to pass a basic financial knowledge test. 62%! That is unheard of! If these poor financial literacy scores are the norm, what are we to expect for students who fall below national averages? Whether the task of teaching money management skills is placed on families, teachers, non-profits, or the media, financial knowledge is slipping through the cracks. Students around the nation are not building the needed foundation of economic knowledge.
As these financially uneducated youth grow into young adults, they are met with a flurry of decisions almost immediately…
Enter the workforce?
Travel the world?
Continue education?

Many high school graduates are ill-prepared to face life's financial challenges waiting for them on the other side of the stage. Only one quarter of graduates surveyed could answer questions about inflation and simple interest. By college graduation, the average student has acquired $30,000 of student loan debt, according to US News. I could continue to throw out statistic after statistic, but instead, I'll just state it like this: too many students are unprepared to take on debt and are financially irresponsible, causing distress for them, their families, and the community as a whole.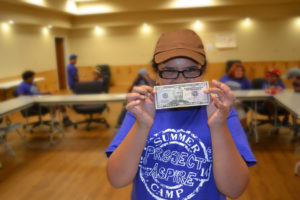 Project ASPIRE through NeighborWorks Waco strives to combat these issues from the start by teaching financial literacy to the students of McLennan County, equipping them with the skills they need to prepare themselves for a lifetime of financial decisions and stability. For example, this week (June 8 through 12) Project ASPIRE will be hosting its annual summer camp! This is a completely free camp for all 3rd-5th graders who may like to participate and learn more about financial literacy and healthy living habits. Lunch is provided each day, along with fun and educational field trips to a variety of locations throughout McLennan County.
This year, Project ASPIRE experienced unprecedented success in Waco ISD schools, showing what the program can accomplish. We have seen the direct impact our services have on students and are ecstatic with the opportunities that await us in future years. Through our continued growth, Project ASPIRE will remain committed to its central mission: providing high quality, comprehensive financial education to the youth of McLennan County and ensuring their future success.
**If you are interested in supporting or participating in this needed and growing program, please contact Allison Abel ([email protected]) at NeighborWorks Waco for more information about how to get involved!
---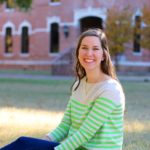 This Act Locally Waco blog post was written by Allison Abel. Allison is the Program Specialist at NeighborWorks Waco. She received her degree in Child and Family Studies from Baylor University. A Waco native, Allison enjoys life connecting with family and friends, reading any novel she can find, and enjoying downtown Waco.
The Act Locally Waco blog publishes posts with a connection to these aspirations for Waco. If you are interested in writing for the Act Locally Waco Blog, please email [email protected] for more information.
(Visited 21 times, 1 visits today)