The AVID Program: To College and Through College
By Kevin Compton
It's a lazy Sunday afternoon, and I am at home–soaking up air-conditioning. School has just ended. I am relieved, exhausted, elated, and sad all at the same time. Like most teachers, I have worked hard to get my students ready for "the next level." Unlike most teachers, I teach the same students year after year. I am Coach Compton, and I am the AVID (Advancement Via Individual Determination) elective teacher at University High School. I already miss my kids.
For my students the "next level" is college. My kids want to go to college; the problem is they are not ready for it. They do not have family members who are college graduates, generations of financial success, or knowledge of "the system." They are not prepared, just as I was not prepared. I have a master's and two bachelor's degrees, and finished the last two with a 4.0 average. Sounds like I was well prepared. I was not. I had no idea how to be organized or how to study. I had to learn along the way. After posting a 0.something, and after finding myself on scholastic probation and HAVING to leave my first university, I left school for the work place. The oil-field gave me the motivation, determination, and work-ethic I needed to return to school and be successful.
Many of our students might be headed for the same experience I had – leaving high school with great aspirations and coming home deflated and discouraged. The difference is they have AVID, and I did not. AVID is designed to help students learn those crucial lessons about motivation, determination and work-ethic (the ones that I learned the hard and expensive way) while they are still in high school.
In the AVID elective class, students discover skills and behaviors for academic success. We support students through tutorials and strong student/teacher relationships. We create a positive peer group for students. We help them develop the sense of hope that comes from personal achievements gained through hard work and determination. The AVID culture is truly one of family. Also, AVID students learn about being good citizens by giving to the community. I help them identify opportunities to serve, but they are required to complete community service hours on their own. UHS AVID students have volunteered at the HEB Feast of Sharing—serving food and making arts and crafts. AVID students played a significant role in UHS's designation as a "Keep Waco Beautiful" school.
The AVID elective is not for everyone. It targets students in the academic middle. Students who have the desire to go to college, who are capable of completing rigorous curriculum, and who have the will to work hard. Typically, AVID students are the first in their families to attend college and are from groups that are underrepresented in post-secondary institutions. They are students who are capable of success in rigorous curricula, but for many reasons, do not always achieve that success. AVID helps them bridge the gap.
At University High School, we began the AVID program in 2013 and recruited freshmen only. In the 2014-15 year we had freshmen and sophomores. Next year AVID will have 9th-11th graders. In 2016 UHS will boast its first AVID class to graduate. My dream is that all of my kids will be accepted at the college or university of their choice. But as I often tell them, getting to college is not my goal for them. My goal is that they have the tools to be successful in and graduate from college.
So with all of this good stuff, what's the problem?
In today's economic environment, money is always an issue. Our students come to school lacking the basic necessities and experiences that many of us take for granted—food, a safe environment, and experiences outside our neighborhood. Many of our students go home from school not to study but to clean the house, take care of younger siblings, and cook for the family. They often have only one parent, and that parent often works more than one job. (And we wonder why they struggle with school work…. ) Our school provides meals and supplies. The intangibles like safety and experiences are harder to come by. AVID helps by providing tutorials, college field trips, and expectations for success.
Waco ISD has been very supportive of AVID. However, we would like to do more. Rather than taking two college trips per year, we want to take four. We would like to have shirts that we can wear on and off campus to build pride and to make us distinctive as a group. Also, we are constantly looking for community service projects that we can take part in as a group. I want to be able to provide my students with the tools and the support they need to be successful college students and ultimately productive members of society who give back to the communities they live in. Would you be willing to help?
See pictures of my kids and learn more at http://aviduhs.weebly.com/, or go to the AVID web site at www.avid.org for more information. For ways you can help, contact me at [email protected].
---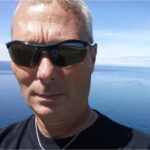 This Act Locally Waco blog post was written by Kevin Compton. Coach Compton is the AVID Elective teacher at University High School. He is also the head baseball coach and an assistant head football coach. He has taught in Waco ISD for 10 years, the last two at University High School. Coach Compton is married to Caryl Miller-Compton, also a long time teacher for Waco ISD. Between them they have 5 boys, Andrew, Kyle, Ross, Matthew, and Koby.
The Act Locally Waco blog publishes posts with a connection to these aspirations for Waco. If you are interested in writing for the Act Locally Waco Blog, please email [email protected] for more information.