Teamwork Makes the Dream Work – We all have a part to play in success for our kids!
(The Heart of Texas P-20 Council includes representatives from K-12 education, higher education and employers. They meet regularly to help coordinate efforts to launch our young people into productive lives as workers and citizens. This post is one in a monthly series of posts intended to share information about the work of this important group in our community. For more posts in this series, click here: P-20 education.)
By Ashley Canuteson
I have a dream – that every high school student be fully prepared to take the next steps toward their own dream after graduation; that they look back on their K-12 experience with a sense of accomplishment; that they have connections in place helping to bridge their postsecondary transition; that they take ownership in their goals and are committed to achieving them. I have that dream… and it guides my work each and every day.
As I conclude my sixteenth year in public education, I find myself looking forward to a summer of rest, relaxation, rejuvenation, and reflection. I know what you are thinking… It must be nice for educators to get three months off to do all of those things! You think we get three months off? Um, not exactly. As many educators do, I am still working long after the last student is gone. If I am not officially on contract, I am attending workshops or reorganizing my school space or meeting my colleagues for (gasp!) an actual meal away from campus! I am closing out last year's paperwork and thinking ahead in planning for next year. Who has time to sit still when there is work to do that will make next school year even better?? That's where the "reflection" piece of my summer plan comes in to play. When I reflect on the past school year, I ask myself three questions:
What did I learn?
How did I make a difference for kids?
What can I do to make next year even more awesome?
As I sit here and ponder these questions, I realize there is a theme developing within my reflective thoughts: TEAMWORK. A simple word, really. Well, actually, it is a compound word, but that is a grammar lesson for another day! TEAMWORK. One of my go-to motivational authors, John C. Maxwell, wrote a book in 2002 titled Teamwork Makes The Dream Work. His overarching message in the book is that cooperation enhances the collective comparative advantage of a team, making group specialization more productive than individual concentration. I rather like that explanation of TEAMWORK. There is a lot to be said about the importance of TEAMWORK in the realm of education. Teachers cannot simply educate students in isolation – they need to make connections across disciplines and outside of the classroom. Parents are strong contributors to the educational team by supporting their child's needs both in the home and at school. Counselors advocate for students, but can't do it without communicating with college partners and other community constituents. All of these moving pieces must work in tandem to achieve a common goal: prepare today's students for success in tomorrow's world. What does that look like? Is it the same for every child? Absolutely not! So how do we develop an individualized educational experience for every student? T-E-A-M-W-O-R-K! We simply cannot do it in isolation. Every member of the community plays an important role in the education of today's young people! What role do you play? Tax payer? Volunteer? Employer? Parent? Educator? How can you make a difference?
I would love to share with you a story about a really impactful event that took place this past spring at Midway High School. I believe it embodies the very essence of how powerful TEAMWORK can be. This annual college and career experience, called Junior Round-Up, brought together a variety of teammates who were committed to building relationships, developing real-world learning opportunities for students, and finding ways to connect public educators with college and career partners. The event was divided into two parts. First, all eleventh grade students at the high school attended a morning full of breakout sessions where they heard from various college representatives and career panelists. Baylor, Texas A&M, Tarleton, Texas Tech, TSTC, and MCC were all in attendance and talked with students about a variety of college-related hints and processes. Career panelists representing roughly 50 local businesses were selected based on student career goals, and were then grouped into panels based on their career alignment to the Endorsements defined within the new Texas Foundation High School Program graduation guidelines. Student feedback on the event was quite positive! It is designed to be generally informative while also being framed around individual student goals as much as possible. The hope is that students walk away with an idea of how they will work to achieve their dreams beyond high school.
In addition to the student portion of the event, this year we tried something new! In partnership with the Heart of Texas P-20 Council, Midway ISD hosted all of the speakers and panelists for a working lunch graciously sponsored by a local community partner, Capstone Mechanical. Counselors and other staff members from neighboring school districts were invited to join the working lunch, and the time was spent brainstorming ideas about how everyone could work together – no matter what role they play – to develop relationships from which students could benefit. Business representatives shared their willingness to speak to students, offer student internships, give company tours, and serve in advisory roles. College partners talked with high school teachers about bridging expectations to better prepare students for the transition to college. These are just two general examples of the true synergy that was developing. Incredible ideas were born at this event because of TEAMWORK!
The really cool thing is that, because of one of those conversations, several students have already reaped the benefits. One example of this is evident in the continued growth of the relationship between Midway High School and Central National Bank. Bryan Fonville, Marketing Director at CNB, met with several business/technology teachers from MHS at the luncheon and – using TEAMWORK – they came up with the idea that students could help write, direct, film, edit, and produce a video for the bank. The students who were selected got to film on site at the bank, and learned a bit about financial planning while also applying their technology skills to a real-world project. The collaborative effort was a great success and the students walked away from the experience with authentic connections that will positively impact them long after they are out of the classroom. And they demonstrated TEAMWORK in their learning.
Still wanting more examples linking TEAMWORK to student success? Envision in your mind students who get to spend time in the summers as Junior Volunteers at Providence Hospital; teens who are invited to complete an internship with Space X one summer that leads to them getting a job offer after high school; kids of all ages who participate in extended learning through educational camps or college course offerings. What kids learn in these real-world situations helps them explore career interests while applying knowledge they gain during the school year. These opportunities are available to local students so they can gain unique experiences that cannot be replicated in a school setting. TEAMWORK makes these things happen. It's a commitment made by our community that ensures our current generation is prepared to lead us into the future! Do you believe that TEAMWORK can make the dream work? I do. I have a dream… and I believe in our community team! Though school is out for summer, the work doesn't stop. Consider joining forces with an educator, a school partner, a co-worker, a volunteer group, or even a student; and find a way to be a part of the TEAMWORK that makes the dream work.
---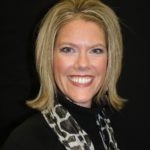 This Act Locally Waco blog post was written by Ashley Canuteson. Ashley is the Coordinator of College & Career Readiness at Midway ISD. She works with the district Career & Technical Education programs and has a passion for working with people. Ashley is a Waco native. She attended elementary and middle school at Midway before graduating from Robinson High School. After two years at McLennan Community College, Ashley attended Baylor University where she received her Bachelor of Science degree in Education. She went on to receive her Master's degree in Educational Administration from Tarleton State University and is on track to complete her doctorate in Curriculum and Instruction from Baylor University sometime next school year. Ashley is the proud mom to two fabulous children – a future video game designer and a future geologist! She and her husband, Wade, enjoy volunteering together and traveling.
The Act Locally Waco blog publishes posts with a connection to these aspirations for Waco. If you are interested in writing for the Act Locally Waco Blog, please email [email protected] for more information.
(Visited 16 times, 1 visits today)