Project Promise Part 1: Making Progress in the Summertime
(This is part one of a three part series about "Project Promise" a Baylor School of Education initiative funded by a grant from the City of Waco. The program provides summer enrichment opportunities for gifted students in grades 4-12 who come from low-income households.)
By Dr. Mary Witte, senior lecturer, Baylor School of Education
Can low-income gifted students benefit from a summer enrichment program? Recent research from Baylor School of Education says "yes!"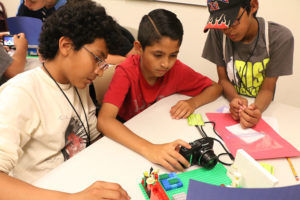 I had an inkling that former participants in our Baylor School of Education (SOE) summer enrichment program were doing well, because I keep in touch with several of them. When a survey confirmed my assumptions, I felt overwhelmed and proud, but I can't say that I was surprised. I had heard too many anecdotes about the students' successes. I've always said they are the best kids in the world. They really are amazing. They just needed a hand to guide them — not to pull them or push them.
I am the director of University for Young People (UYP), a program for gifted students. For more than 30 years, Baylor has hosted UYP, and Wacoans have paid to send their children for valuable enrichment. Baylor UYP runs for three weeks each June on the Baylor campus, and our 180 students may choose from dozens of courses, taking one in the morning and one in the afternoon. An all-day option provides lunch and a recreational time between the two class sessions.
Since 1999, low-income students in grades 4-12 have been able to attend UYP also. Project Promise students, about 60 of them, are a subset of UYP gifted students, who also meet U.S. Department of Housing and Urban Development (HUD) federal low-income eligibility requirements. Tuition for these students is funded through a Community Development Block Grant (CDBG) to the City of Waco from HUD.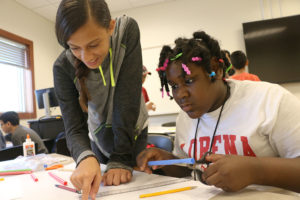 The goals of Project Promise are to develop students to aspire to higher education and to identify their strengths and interests. Most Project Promise participants attend UYP several summers in a row, beginning in 4th grade and through high school.
The survey of Project Promise participants, conducted by Baylor School of Education master's student Corina Kaul, showed that of the 89 who responded, 100 percent graduated from high school. Almost all of those surveyed had either enrolled (81 percent) or planned to enroll (9 percent) in higher education in 2014. At the time of the survey, two former Project Promise students had earned graduate degrees. And I know two others since then — one graduated from Baylor with a master's degree, and another earned a graduate degree in architecture from Yale.
Former students said that being part of Project Promise led them to choose more challenging courses in high school, prepared them for college, and influenced their decision to attend college. And that is definitely one of the program's goals — to suggest the idea of college to these students at an early age.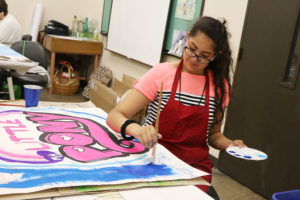 One student said in the survey, "It definitely opened me up to the idea of attending a university at a very early age, which caused me to work harder toward one day going to college. I can definitely say that I would not be where I am if it wasn't for [Project Promise.]"
The fact that the program is on Baylor's campus makes a difference, I believe. The first big step is just coming onto a college campus. For Waco students to come to Baylor and for their parents to be invited to campus for meetings and celebrations… it makes a difference. They are comfortable now on Baylor's campus.
The survey also found that a lot of Project Promise graduates stay in Waco, making their hometown a better place for future generations. Through this unique collaboration, Baylor and the City of Waco are working together to improve Waco — one child at a time.
---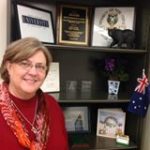 This Act Locally Waco blog post was written by Dr. Mary Witte. Dr. Witte is a senior lecturer in the Baylor School of Education and director of the SOE's Center for Community Learning and Enrichment, which sponsors University for Young People enrichment program.  In addition to Kaul and Witte, co-authors of the Gifted Child Today article are Dr. Susan Johnsen, professor of educational psychology, and Dr. Terrill Saxon, professor and chair of the Department of Educational Psychology in Baylor SOE. You can see the full research article here: Project Promise Research.  
The Act Locally Waco blog publishes posts with a connection to these aspirations for Waco. If you are interested in writing for the Act Locally Waco Blog, please email [email protected] for more information.