Project Promise Part 3: "It gave me the confidence I needed to pursue higher education…"
By Catelia Vazquez
(This is part three of a three part series about "Project Promise" a Baylor School of Education initiative funded by a grant from the City of Waco. The program provides summer enrichment opportunities for gifted students in grades 4-12 who come from low-income households. Click here to read Part 1. Click here to read Part 2.)
I was a Project Promise student at the University for Young People every June from 2001 until 2008, and I absolutely loved it. It was always the most anticipated event of my summer vacation. What kind of kid was excited about "going to school" while on break from school? The gifted and talented kind. I was identified as a gifted and talented student early on in elementary school, and at the end of my fourth grade year my mom heard from word of mouth about a summer camp for students like myself. Luckily, I was granted a Project Promise scholarship from the City of Waco that year, and thus began my Project Promise experience.
As a Project Promise student I took a wide variety of classes over the years: calligraphy, cooking, Swahili, French, weaving, painting, The Real Game of Life, debate, chess, forensic science, poetry/creative writing, theatre, and logic just to list a few. I was assigned a counselor (now known as mentors) and a group each year. My counselors played a vital role in my Project Promise experience. My counselors were people I could have open conversations with regarding everything from family life to my hopes and dreams for the future. They helped me to sort through my thoughts and actively think about how to go about obtaining a college education.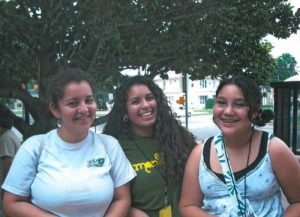 Being with the other Project Promise students in classes, during free time, and everything in between was also an important component of my success at Project Promise. I was surrounded by like-minded students, and for the most part we shared the same goal: be the first in our family to go to college. I made lasting relationships to this day with a few of my counselors, and several Project Promise students.
After my senior year summer at Project Promise, I returned to the program in the spring of my freshman year at Baylor as an office student worker. I had a strong desire to continue to be a part of this program that had helped me tremendously. Had it not been for Project Promise I may have never ended up at Baylor. Project Promise made Baylor a realizable goal for me. Project Promise allowed me to feel very comfortable on Baylor's campus, to the point where there was no question in my mind as to where I was meant to go after high school. Although I loved my time spent at Project Promise as a student, my four years as a student worker there gave me an even deeper appreciation for the program. Seeing the gratitude of the families new to the program, and being an example of the success of the program to the students really reminded me of how lucky and grateful I was to have been a part of it.
Now that I have completed my Bachelor's degree, I look back on my time at Baylor, and as a Project Promise student, and am appreciative of the opportunity given to me by the City of Waco to have attended Project Promise for as long as I did. I truly believe that my Project Promise experience gave me the confidence I needed to pursue a higher education. While working for Project Promise, I realized that I enjoyed interacting with the families, and doing my best to assist them however I could which played a huge role in me switching my major from pre-accounting to child and family studies. I hope to someday contribute to Waco, in any way possible, and Waco's residents in the same impactful way that Project Promise did for me. I believe that if more students were exposed to a college campus in the way that I was on a regular basis, the possibility of obtaining a college education would not seem so impossible. My hope for Project Promise would be that the program could reach more students and allow them the opportunity to grow up at Baylor just as I did.
---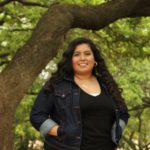 This Act Locally Waco blog post was written by Catelia Vazquez. Catelia is the Executive Administrative Assistant of Secondary Education for Waco ISD. She received her degree in Child and Family Studies from Baylor University. Catelia is currently enjoying newlywed life with her husband Eduardo.
The Act Locally Waco blog publishes posts with a connection to these aspirations for Waco. If you are interested in writing for the Act Locally Waco Blog, please email [email protected] for more information.
(Visited 13 times, 1 visits today)