Grace House Part 1: Rescued to Live
(This blog post is part 1 of a two-part series on Grace House. Grace House is a faith-based recovery home for women in addiction. It is currently Waco's only long-term recovery home for women. Part 2 will be posted next Sunday. – ABT)
By Mary Burt
Three weeks before I walked through the doors of Grace House was the last time I tried to take my life.
I remember waking up the next morning with my head pounding, lying on a dirty mattress splattered with old blood and vomit, and thinking to myself, "God is not letting me die." Somewhere deep inside I found the faith to utter this desperate prayer, "God if you won't let me die, you have to show me how to live." Though I had received short-term treatment in the past, I hadn't been ready to deal with the fear and pain that filled my heart. After a decade of using alcohol and other substances to numb the pain and quiet my fears, I was on death's doorstep and really ready for a change. I was ready for a chance to live.
For me, abusing substances wasn't just a way to have a good time, it was a way to survive. My parents got divorced when I was about three years old, leaving my Dad with three kids under the age of four. A few years later, my siblings and I moved in with my mom and our new step-Dad. With a large family to support, my mom started working nights, leaving my step-Dad as the primary parent most days. My step-Dad became verbally abusive, which soon evolved into physical and sexual abuse that lasted, off and on, for about 10 years.
By the time I was 10 years old, deep depression drove me to search for anything that could ease my pain. I started physically harming myself after getting the idea from a TV show. When the cuts and scars on my body weren't enough, I started looking to pills and alcohol. I remember the complete relief I felt the first time I got drunk when my whole body, mind and emotions went numb. I thought that was how I was going to make it, and over the next 10 years, my life spiraled into a blur of addiction and escape.
Then I came to Grace House.
In John 10:10 Jesus says "The thief comes only to steal, kill and destroy; I have come that they may have life, and have it to the full."
It wasn't until I witnessed genuine love expressed through the staff and volunteers of Grace House that I realized what having "full life" really was. Although it was challenging and scary at first, I was willing to change and as I let go of worldly independence, it felt like parts of me were dying day by day.
The more I said yes to God and to the staff in the house, the more I experienced true love and freedom.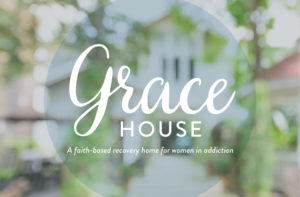 During my time in Grace House, love looked like women believing in me before I was able to believe in myself and relentlessly pursuing me, even on my worst days. There were days I would shut down and sit in silence for long periods of time, lie about my feelings, walk away from authority, and say one thing, then do the opposite. The pain inside just made me want to run; run far from love, from truth, from hope.
But when I finally began to let others in, I discovered that there really was a place of belonging for me. In the midst of my pain, sadness and loneliness, I had been rescued and settled in a safe place with a new family and with a Father that knew my name. Grace House paved the way for freedom and real healing for me by sticking with me, asking genuine questions and accepting me despite my past. In His mercy, He placed me in this home filled with compassion and love. I now know that I am worth so much that Jesus died in order for me to live, that He has a plan and a purpose for me and that I will never be alone.
A Night with Grace House
Grace House is a faith-based recovery home for women in addiction. It is currently Waco's only long-term recovery home for women. With a family style approach, the home is able to provide care for up to six women free of charge. The desire of Grace House is to see women holistically healed from chronic addiction and restored through relationship with Jesus Christ.
On August 13th, 2015, Grace House is hosting A Night With Grace House to raise funds in order to re-open the home for more women. If you were stirred by this story, please consider giving and attending the event. To purchase tickets and for more information, please visit www.gracehousewaco.com.
---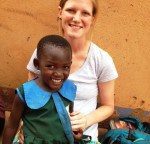 This Act Locally Waco blog post was written by Mary Burt. Mary is a former Grace House resident. Since graduating from Grace House, Mary has gone through Antioch Discipleship School and is now on the maintenance, serves as a house manager for one of Antioch's missionary guest homes and volunteers with Grace House.
The Act Locally Waco blog publishes posts with a connection to these aspirations for Waco. If you are interested in writing for the Act Locally Waco Blog, please email [email protected] for more information.