Red Cross: Do you know the whole story?
By Amy Grace
It was Friday a few weeks ago, and I was stuck in traffic. The highway was a parking lot, and I was trying not to pull my hair out in frustration. As fate would have it, there was another person stuck in the same traffic, a mom whose path would cross with mine a few days later. While I was fidgeting and fuming over the traffic delay, she was receiving a phone call in her car that her home was on fire with her children in it. Really puts things in perspective, doesn't it?
This mom contacted the Red Cross for help after losing many of their family's possessions, and I was sent to assess the damage to the home and to determine what immediate needs we might help meet.
Upon arriving at the townhouse, I noticed the upstairs windows were broken out and black with smoke residue, but, for the most part, the home didn't look that damaged. Then I walked into the house and changed my mind. As I headed up the stairs, my stomach twisted in knots seeing paint scorched, wood warped and everything just blacker and blacker as I got closer to the source of the fire…the bedroom of a little five-year old boy. There was nothing left in that room. Every toy, the bed, clothes – everything, in every corner was turned to ash or to melted versions of what it had been. The little boy's mom was standing right behind me. I turned to her and asked, "How did he make it out of here?" With tears in her eyes, she pointed to the smoke alarm. It had notified the other adults in the home when the fire started, and they had been able to get everyone out to safety. Without that early warning, the outcome for this mom might have been very different. The call she received in her car might have been much more devastating.
A few months ago I accepted the position of Executive Director for the Heart of Texas Chapter of Red Cross. Like most people, I was familiar with Red Cross, but I quickly found out that what I knew about the Red Cross was not anywhere near the whole story.
Most people know that Red Cross responds when disaster strikes. Yes, our definition of "disaster" includes catastrophic events that affect masses of people, but we also recognize and assist in much smaller disasters, events that most of us will never hear about but that can rock a person, or a family, to the core. We respond to home and apartment fires like the one described above every day. We provide comfort and meet immediate needs for food, shelter and clothing for hundreds of families a year. I had no idea.
In addition to responding to fires, the Red Cross also works hard to prevent fires from taking a devastating toll. For example, we have a program to install smoke alarms in any home that needs them – for free. We are also equipping our community's children to understand and be prepared for disasters like home fires, tornadoes and flooding. Through a joint effort with Disney called "The Pillowcase Project," we are targeting 3rd through 5th graders in a fun, hands on session ab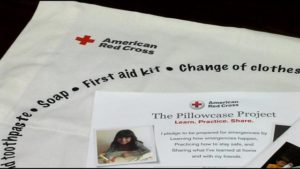 out disaster preparedness and safety. We are partnering with the YMCA of Waco to deliver this to students in their after-school programs this fall.
I wish to never again see the gut-punched, empty-eyed look on another adult or child's face after they have lost everything, sometimes including loved ones, to a fire. The Red Cross is working hard to make that wish a reality.
The Red Cross also makes sure that firefighters battling wildfires get water and food, that patients needing blood transfusions have access to that life giving resource, that our military service members receive vital help and support when they need it, and that care givers for your children are trained to save those precious little lives. Before I came to work here, I had no idea the Red Cross did all these things, and I bet some of you didn't know it either.
The Red Cross mission is lived out in our community, right here in Waco, every day of the week, by a handful of incredible volunteers and a few staff members who get up at all hours of the night to make sure every home fire victim we are called upon to help, gets that help. That is who we are here at the Red Cross.
My team members and I work tirelessly to make sure you, our neighbors, get the help you need when you need it… and we need your help! The people driving with you on the road, sitting with you in restaurants, walking around the mall or grocery store with you… they need your help. We never know when disaster will strike or where. How can you help? Become a Red Cross volunteer here in our community and help people be prepared for and cope with disasters in our own back yard. Or, give to our mission financially to help protect and support more and more families. Whatever route you choose to help, thank you in advance – you are extremely appreciated.
If you have questions or want to learn more, you can call our office at (254) 523-4985, call me directly at (254) 447-1625, or visit us online at www.redcross.org to explore volunteer and donation opportunities, and to learn more about our Home Fire Preparedness Campaign and Pillowcase Project.
Thank you for reading!
---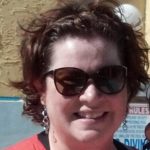 Amy Grace is a native Texan serving our community as the Executive Director of the Heart of Texas chapter of the American Red Cross. She has an extensive professional background but is most proud of being a mom to her incredible four-year old daughter and paying forward a legacy of courage, resilience, hope and abundance. She currently resides in Temple with her daughter, two canine family members (Ranger and Silver) and her grandmother.
The Act Locally Waco blog publishes posts with a connection to these aspirations for Waco. If you are interested in writing for the Act Locally Waco Blog, please email [email protected] for more information.