Parent Involvement as Welcoming the Stranger
by Norma Gutiérrez-Torres
When it comes to parent involvement, I feel that I have been exposed to every single method and venue: from sitting in a meeting for a couple of hours, to cooking 400 meals, from chaperoning a carwash, to going out of state for a parents leadership conference. With a college graduate and a senior in High School, I have done it all.
I remember when my little girl was ready to start school, I was so eager to find the perfect place for her enrichment, within a nurturing, safe environment. Of course academics were important, but I needed for her to feel accepted and included. I remember visiting more than 10 different schools, even the ones I couldn't afford. I just needed to see the differences between schools, and I wanted to learn how school administration and other systems worked in general too.
If you are a parent, I'm sure this has happened to you: even if you are educated, you sometimes doubt if you are being a good parent. It happened to me often. It seemed like my nursing degree just helped me when they were sick. At that time I was new in town; I didn't know how the school system and classrooms functioned yet, and on top of that, I didn't know the language well.
A wise friend recommended that on my school visits, I check out the bathrooms, observe how people greet each other, and how the kids treat the cafeteria attendant. I encountered all kinds of barriers. In one example, I visited a public school with my five-year old daughter. There, I was treated with welcome by the receptionist, given my visitor badge, and proceeded to tour the school. However, in the hallway, I encountered the principal's secretary and got the feeling that I was a threat for the school. She looked me up and down, at our shoes, our outfits; I wondered if I wasn't dressed well enough. Rather than greeting us with a "hello," she asked what we were doing there. I was painfully aware that I was "different," a foreigner, a stranger. Through this experience, I didn't feel that I could fit in some places, and didn't want my child to have that experience either.
On the other hand, in visiting another possible school, a new charter school, one of the teachers there was so kind. I told her that we spoke Spanish in the home. In learning this, she took about 20 minutes of her time to explain my options for classrooms. She suggested a special kind of language assessment class.
In the end, I did find a perfect fit for our family. I just had to apply, and wait for an opening.
Once at my child's school, a fellow parent came and talked to me. His child was in my daughter's class, so we visited, and he asked me if I wanted to be part of the Parent Teacher Association. I wasn't sure what to expect, and I felt afraid and insecure. But I agreed. When I came to my first meeting, I wondered: How I am supposed to help here? It seems that they have everything under control. They even have a list of things I can do. I'll just write my name next to one and do it. I don't have to be present or connect with anyone. I could be anonymous. But, I came to find that in addition to my help with school parties and hospitality events, they also valued my ideas and wanted to listen to my thoughts.
After two or three years of involvement in the PTA, that same parent invited me to consider serving in our district chapter of "Parents for Public Schools."
Serving in our local PPS board, I feel "one of them," a valued member of the group with different experiences and background. They wanted to hear what I had to say. I came to understand that my contributions were important and necessary for the well-being of the whole community, where we all belong.
If our intention and purposes are for our children – all of them – to have "the best education possible," not as an academic-focus only, but for them to discover their strengths and weaknesses, to cultivate and nurture their individuality, to develop their social and cultural competence and awareness, and practice their ability to be inclusive of others different from themselves…
Then, the only way to accomplish this is to be intentional about "welcoming the stranger," creating bridges where there doesn't seem to be a natural connection. It takes risk to include and care for each other in this way. The aim is to create and tend spaces where we are encouraged to both give and receive – even if you feel like me in the beginning, that you have nothing to contribute.
---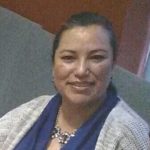 Norma Gutiérrez-Torres has lived in Waco nearly 20 years. She is an active member of the GEO (Guardians Educators Organization) at Meyer High School in Rapoport Academy, a former PPS (Parents for Public Schools) Board Member, and more than anything she enjoys dancing the night away.
The Act Locally Waco blog publishes posts with a connection to these aspirations for Waco. If you are interested in writing for the Act Locally Waco Blog, please email [email protected] for more information.
(Visited 14 times, 1 visits today)