A Child In Waco Needs You
by Betty and Benjy Bauer & Family
Many have heard about Talitha Koum and you may have also read the blog that Susan Cowley, Executive Director, shared on Act Locally Waco in June. You hopefully know about the important work that the therapeutic nursery does to support healthy brain development during early childhood for children living in extreme poverty. What you may not be aware of is Talitha Koum's commitment to remain involved in the lives of these children once they are in grade school. I did not know and I also could never have imagined how much my life would change once I did.
Talitha Koum has a mentoring program that strives to match mentors to children once they launch into kindergarten. The goal is for these mentors to become integrated with the child's life as it relates to home, school, and play, while the child also partakes in your life to increase exposure to other aspects of the world they would otherwise not see.

Six years ago life changed for my family and me. We had recently learned more about the important work that Talitha Koum does to serve children in extreme poverty and were moved to become mentors to a young boy. As my husband and children were going to support me in my role as a mentor, they were included in the match process. We decided to mentor a four year old boy and haven't looked back since. He is 10 now and has become an integral part of our life. My life has been full of many incredible experiences and privileges, but the years I have invested into this child and he has invested into us, have truly been the most fun and most wonderful in my life. I look forward to every chance I have to be around this boy and honestly miss him when he is not around.
I tell you all of this because we have a need. We must find a mentor for his younger, 6 year old brother. His brother, let's call him David, was at Talitha Koum from infancy until pre-K and is now in kindergarten. This sweet child is highly intelligent and despite the potential effects of extreme poverty and instability, does not have any behavioral issues. Due to the nature of Talitha Koum's mentoring program, David needs his own, unique mentor (or mentoring couple/family) separate from us. It has been heavy on my heart to find a mentor for this child so that he may also have another adult in his corner providing proactive support, experiences, and positivity. Life is about to change for David, a baby will be arriving soon making him a big brother and changing family dynamics for everyone.
I will be honest, the commitment of becoming a mentor to David or any child from Talitha Koum is more than what most mentoring programs in our community ask. Yet I know firsthand that the change you will impact and the change a child will impact in your life, will be far greater than anything you could share through only 30 minutes a week for a school year or two. Waco needs more mentors for all of its children; David needs a mentor now. I urge you to learn more about Talitha Koum's mentoring program at http://talithakoum.org/mentors/, and if interest is on your heart, I will be honored to tell you more about David, with the hope of exploring if you are a good mentor fit for this sweet, intelligent boy. Please feel to reach me at [email protected]. Mentoring David's older brother has been a gift to my family and me for six years; I hope mentoring David will be a gift to someone else in Waco very soon.
---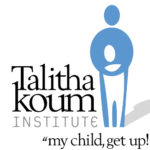 Betty Bauer serves on various non-profit boards in the Waco community including the Waco Foundation and the MCC Foundation Boards.  Benjy and their son Kam own a family business, H & B Packing Company, which has been in their family for 65 years.  Their daughter Kalize lives and works in Dallas making frequent trips to Waco.  Kam's wife Shauna is a Physical Therapist at Baylor Scott and White Hillcrest Medical Center.
The Act Locally Waco blog publishes posts with a connection to these aspirations for Waco. If you are interested in writing for the Act Locally Waco Blog, please email [email protected] for more information.
(Visited 21 times, 1 visits today)