Coordinated Access makes it possible for homeless families to get help with one phone call
By Cameron Goodman
Lacking a safe and permanent place to call home brings about many challenges for the homeless population in Waco. The effects of homelessness on our community are wide-ranging. Just a few examples of these effects include:
Children who are displaced from their housing may lose up to 4-6 months of academic progress each time they are moved.
Living on the street increases the chance of exposure to communicable diseases such as TB and respiratory illnesses.
Existing health conditions are exacerbated by the lifestyle that comes with living on the street. Minor issues such as colds or small cuts can develop into serious illnesses.
Homelessness has been linked to an increased risk of becoming involved with the criminal justice system. Having a criminal record often compounds the problems faced by this population and can make finding employment even more difficult.
With these factors in mind, it is important to decrease the amount of time people remain homeless and unconnected to the resources that are available in our community to help them. By moving quickly we can help people avoid these risks and get on a path towards the independence and self-sufficiency that is made possible by becoming stably housed. As of October 1st, Waco has a system in place that does just that.
This new system, called Coordinated Access, makes it possible for homeless individuals and families to make a single phone call or visit to an entry point where they will fill out a single form to determine what shelter services or housing opportunities they would be eligible to participate in. Mission Waco's Meyer Center and The Salvation Army's Social Services Office serve as the two main entry points for this system and have social workers staffed to help those seeking assistance with completing the assessment form.
This may not sound like an exciting improvement, but this innovation has several real benefits for those who are the most in need in our community. Moving to a coordinated process means that we are now able to make sure that people seeking assistance are placed in the program that is the best fit for their unique situation. Using our assessment tool, we are also able to essentially triage services and housing to those who have the highest need. Much like an emergency room nurse who has a patient with chest pain, we are able to assign a score using this tool to prioritize service for persons with high risk factors.
This approach also has the benefit of removing many of the barriers that less coordinated systems experience. With the old system, families may have had to visit multiple agencies, sometimes located across the city, and fill out forms at each location before finding a service that best fit their needs. This new approach eliminates that duplication of effort, both for the agencies and for those seeking help, and helps to reduce the number of people who fall through the cracks while attempting to receive the help they need.
If you know of anyone who may be experiencing homelessness or who is at risk of becoming homeless, then you can direct them to the two entry points for the Coordinated Access system below.
Salvation Army Social Services
500 South 4th Street
8-5 Monday-Friday
(254) 756-7271
The Meyer Center
1226 Washington Ave.
7-1 and 4-5 Monday-Thursday and Friday 7-1130
(254) 296-9866
---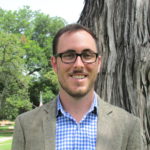 Cameron Goodman is a Program Analyst for the City of Waco's Housing and Economic Development Department. He is interested in public policy and local government. Cameron can be reached at [email protected].
The Act Locally Waco blog publishes posts with a connection to these aspirations for Waco. If you are interested in writing for the Act Locally Waco Blog, please email [email protected] for more information.
(Visited 23 times, 1 visits today)