Art and Community : on Creating Sustainable Community Through Relationships
By Jenuine Poetess
This past Saturday a collection of seven very diverse individuals—some strangers, who had never met each other before—gathered together and shared a meal, poetry, artwork, dialogue, and selves. Why did they meet up? What compelled them to circle around several tables pushed together in the back room of a local family restaurant, Rufi's Cocina?
Art.
It was art that called us together this weekend. Waco Poets Society Nuestra Voz open mic to be more precise. We gathered around a shared interest in creative expression—both the needing to create and the needing to share. Over home-made nachos and panbazos, we exchanged verses. We also engaged in conversation enriching our expressions with narratives and backstories about grief, struggle, names, hopes, dreams, losses, disabilities, mental health, identities, and much more. Our sharing unified us in resounding, "me toos" of recognition and validation.
You see when we choose to be vulnerable in sharing our stories—in whatever medium they are manifest: word, image, movement, sound, object—we invite others in to our experiences. We are mirrors–where we can see our own radiant reflections in one another. We extend a hand to assist another to cross over, for a moment, into our own shoes. More often than not, what we discover, is a familiar story.
These moments cultivate relationships. We gathered on Saturday as strangers and we departed with hugs and warmth and calling each other by name. We were known by one another. What a remarkably transformative art-work!
When I came to Waco, TX, in 2012 there was not much that I could find in the way of community open mics and arts opportunities. As a result of conversations I had with a handful of writers I met, it became clear that there was a need and desire for regular written and spoken-word arts programming. Because of a relationship I had with someone, they recommended I contact Katie Croft, of the then, Croft Art Gallery on Austin Avenue about the possibility of holding events there. In 2013 I founded Waco Poets Society and began holding open mic and ITWOW writing circle at the gallery weekly. At the end of the year it was time to find a new venue as the gallery was making transitions of it's own. Through my relationship with Brook Hampton, owner and visionary of Enchanted Cedar, we collaborated to bring open mic to Lorena, Texas, at this most magical tea house. I met and became friends with community organizer, Fernando Arroyo who introduced me to the Art Forum of Waco and later, to Eric Gama, owner of Rufi's Cocina where we now have monthly open mics. During my monthly Word Around Waco booth at Waco Downtown Farmers' Market one Saturday I met artists, Angie Veracruz and Steve Veracruz. As we began to talk we formed the beginnings of an inspiring friendship that bloomed into the founding of Central Texas Artist Collective and all the subsequent projects, exhibits, pop-up painting in the park events, and empowering of artists to thrive into their creativity that have transpired since its founding in February 2015. Steve reached out to a new business, Tea 2 Go and we collectively began to collaborate as Angie and Steve curate visual art exhibits in the tea shop and I hold monthly open mic events.
Many of the people who are my creative colleagues are people I read about in the paper and cold called/emailed asking if I could buy them a cup of coffee. I asked if I could sit with them to learn more about the work that they are doing here in Waco and how I could get involved and serve alongside them. Seriously.
We have a lot of conversations and meetings and summits and strategy sessions and consultants around the questions of ushering our city and surrounding areas into prosperity. As long as we couple all of that with seeking out and building up of authentic and intentional relationships—especially with those who have different stories and creative expressions that are unique from ours—then we, as a community, will indeed be on a path toward thriving.
I have such pride and joy looking over the years since I arrived in Texas. I am deeply grateful for the relationships that make so many rich programs possible. It is our collective visioning and volunteering, it is our friendships and conversations, it is our willingness to literally sit down and listen to one another share stories, which is transforming the landscape of our community.
Get Involved: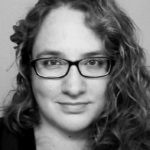 Jenuine Poetess is an artist, visionary, and community organizer. In 2010, she founded In the Words of Womyn (ITWOW), an international, grass-roots, written and spoken-word arts project with chapters throughout Los Angeles, CA; Waco, TX; and Lebanon. Jenuine is the founder of Waco Poets Society and co-founder of the Central Texas Artist Collective. She writes, organizes, and creates rooted in the fierce conviction that holding intentional space, access, and opportunity for all people to foster their creative health is a matter of justice and is a vital asset to the sustainable thriving of communities. She currently lives and poems in Central Texas where she enjoys finding new ways to disrupt the homeostasis of her city. You can contact her at: [email protected].
The Act Locally Waco blog publishes posts with a connection to these aspirations for Waco. If you are interested in writing for the Act Locally Waco Blog, please email [email protected] for more information.
(Visited 19 times, 1 visits today)