We can change a child's trajectory in life by getting involved!
By Denise Mason
In August 2015, 342 children from Central Texas were in foster care placements, with 217 age 10 years or older. That means more than half were in 4th grade or above. These children have been separated from their primary caregivers and placed in substitute care…a foster home, kinship home or in a residential treatment facility. This is heart breaking.
Let me personalize this by sharing Mary's story:
"My name is Mary and this is my story. When I was 9, the State removed me from my biological home because my parents beat me daily. Even though my parents hurt me, they were the only parents I knew. I was terrified to be with a (foster) family. It took me several months to begin to feel comfortable. My foster parents kept reminding me that I was safe, they would take care of me, and I did not have to worry. I started to trust them and began to feel closer to them. They were wrong. Within 6 months, I was taken back to my biological parents. Everything was fine for a little while but then the physical abuse began again. This went on for several months. I expected to be rescued again but no one came. I began to believe that no one cared and knew that I could not trust anyone. Finally, the case worker came back to get me but the foster home I was in before no longer had available beds, so I was placed in a different (foster) home. This time I was not scared; I was angry. How dare (my first foster parents) not keep their word? How dare they let me be hurt again? Clearly, it was me against the world. Because of my behavioral issues, I was moved again and again and again…I was 13. In four years, I went through 13 placements and 7 different schools. At the age of 13, I had no hope and no dreams. Kids like me had no one who cared and no real future. We were just 'foster kids'. Other kids could think of what they wanted to be when they grew up, could plan for college, think about getting married someday, but not me. That life was not for me. The path that was laid out for me was one of pure survival and my options were limited. "
All children should be well loved and given the opportunity to explore their gifts, abilities and dream of their future. Without a loving, nurturing caregiver, the focus turns instead towards surviving…fight or flight. Mary is not the only child that has ever faced these traumatic circumstances. Unfortunately, this is the case of too many children in our communities. Every child's story is a little different but the problem is the same – kids that are hurt lose hope. Statistics, unfortunately, show that without someone stepping in to aid them, the outcomes are bleak
Only 46% of foster children, complete high school.
Within 18 months of emancipation, 40-50% of foster youth become homeless.
Nationally, 27% of the homeless population were once in foster care
Within 2 years of emancipation, 51% will be unemployed.
Within 2 years of emancipation, 25% of foster youth will be incarcerated.
We can change a child's trajectory in life by getting involved! Unfortunately, there are not enough foster families willing to care for children of any age, but particularly, children over 10 years old! We need loving, nurturing adults willing to care for children that are in desperate situations.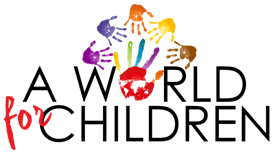 A World For Children (AWFC) is a private, Christian, child placing agency that provides foster and foster-to-adopt services for abused and neglected children across the state. Our agency began in 1997 with a single office in Round Rock, Texas. Today, AWFC is represented in all 12 regions of Texas caring for 850 children in 350 foster homes. It is our mission to serve children and families through preventative, supportive, and therapeutic services. We strongly believe that each child is unique and deserves an opportunity to develop his/her potential in a safe and nurturing environment.
In the fall of 2009, AWFC created the L.A.U.N.C.H! Program for foster youth in an attempt to address specific needs related to youths in foster care and positively impact their life outcomes. The program focuses on 6 areas: social skills, daily living, health care, employment skills, driving/vehicle maintenance and post graduation plans. With a safe, loving and nurturing environment established through one of our foster homes, it is our hope that foster youth would be free to explore their gifts, abilities and dream of their future. Last summer, AWFC hosted their annual L.A.U.N.C.H! Camp with 100 foster youth celebrating the skills they have learned through the L.A.U.N.C.H! Program!
If you'd like to learn more about foster care, fostering youth, or the L.A.U.N.C.H! Program please join us for an Information Night on Tuesday, October 20th at Waco Central Library (1717 Austin Avenue, Waco, TX) from 6-7:30 pm.
---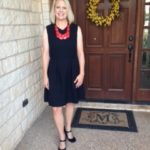 Denise Mason developed a heart for traumatized children while volunteering at the Methodist Children's Home, Waco Center for Youth, and Big Brothers and Big Sisters. Since graduating from Baylor and being licensed as a Child Life Specialist, she has worked in the child welfare field with private child placing agencies. She and her husband, Lyle Mason, are raising three children and can often be found on soccer or football fields or in the Midway AG Barn. In her current role with A World For Children, Denise is bringing awareness to the foster care needs in Central Texas as a Foster Home Developer. As she recruits and trains prospective foster parents, she takes delight in equipping and empowering families to be successful foster parents. For information, please contact her via email: [email protected].
The Act Locally Waco blog publishes posts with a connection to these aspirations for Waco. If you are interested in writing for the Act Locally Waco Blog, please email [email protected] for more information.
(Visited 26 times, 1 visits today)