How to Prepare for Final Exams
By Diego Loredo
One of the biggest reasons why college can be stressful is because of final exams. It's unavoidable. Every student has to take them at the end of the semester (unless your teacher decides to not have one). It can be really stressful studying for these exams, but they're not that bad if you do the right things.
Final exams are almost here, which always causes students to stress out (myself included). My first semester experiencing college final exams was tough. I wasn't really prepared and would often be up late at night in my dorm studying for my exam the next morning. But now that I'm a sophomore, I've gotten kind of used to finals and have developed my own way of studying for exams.
Review your notes!
I know this seems pretty obvious, but it isn't something you should underestimate. Some professors do not provide review sheets and just say "your notes are your review sheets." Trust me, it sucks when that happens. Hopefully this is something that you've been doing throughout the semester, if not ask to borrow a friend's class notes. Read over your notes and maybe compare them with a classmate's.
Work on the review sheet with your classmates
The more the merrier, right? Although you might prefer to study on your own so that you can focus, studying with a group of classmates has its advantages. You might learn something from your classmates that you might have missed during class. Also, if there is something you didn't understand, maybe your classmates know and can help you understand. Working on the review sheet with a few classmates is always better in my opinion.
Study early
Don't wait until the last minute to study for exams. It's best to study about a week or two before the exam to ensure that you can go over the material as much as possible. Waiting until the night before to study for an exam is the worst thing you can do. I learned this the hard way. During my freshman year, I waited until the day before my final exam for statistics (which is the toughest class I have taken so far). That wasn't a very smart decision, especially regarding how hard stats was for me, and I ended up getting a D on the exam. I got a C for the class, in my defense I was two points away from a B! Anyway, always make sure you study early on to make sure you don't miss anything.
Have a friend quiz you
One good method of studying is having a friend quiz you over what will be on the exam. Ask your roommate or a classmate to ask you questions that will be on the exam. Keep track of those you get right and those you get wrong. Doing this will give you a sense of what you need to study and what you already know and don't need to study as much. Do this several times until you are confident enough to take the exam. This will also help you memorize material for the exam.
Relax!
This is probably the most important thing to remember when studying for exams. Just relax! Don't stress too much over exams, overthinking it will only hurt your chances of getting a good grade. There's also such a thing of studying too much. Take a few breaks while studying. Just stay calm and be confident!
Exams can be intimidating, but if you study properly then you should do well. However, don't get discouraged if you get a bad grade on one or more of your exams. It happens to all students, just think of what worked for you and what didn't work and use that to come back stronger next semester. These last few weeks of the semester are always hectic, with final projects being due and studying for finals, but as long as you stay calm and study properly you should be fine. Best of luck!
---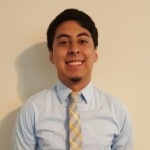 Diego Loredo is a sophomore at the University of North Texas. He is majoring in public relations. He graduated from University High School in 2014. Although he is still not quite sure what exactly he wants to do, he thinks he wants to work somewhere in sports PR (preferably soccer or college football). His hobbies include playing soccer and golf. He is 19 years old.
The Act Locally Waco blog publishes posts with a connection to these Aspirations for Waco. If you are interested in writing for the Act Locally Waco Blog, please email [email protected] for more information.