November is National Hospice Month: Loving Care at the End of a Tough Journey
(Note: This is Part 2 of a two-part series on Hospice for National Hospice Month. Here is the link to Part 1: National Hospice Month, Part 1: "I don't want to read about dying!")
by Tammera Ryan
"When we honestly ask ourselves which person in our lives means the most to us, we often find that it is those who, instead of giving advice, solutions, or cures, have chosen rather to share our pain and touch our wounds with a warm and tender hand." ~ Henri Nouwen
We got to be involved with a patient that touched us. His name was Robert.
Robert had lived a rather interesting life. Throughout his 58 years, circumstances had left him homeless, living on the streets; finding his way where he could, and disconnected from his sister.    Although that is important, we won't dwell on that part of his life's journey.     Because sometimes in life, it's not how you start, it's how you finish.
If you read last week's blog, you will remember that I said I would share a patient's story. This is one that makes me proud to work for a not-for-profit hospice, specifically, Providence Hospice. Providence has never had to turn anyone away regardless of payment source. Providence Hospice offers many programs in the community: bereavement support to anyone who needs it, children's grief programs, a specialized Veteran's Program, a Pathways program and more.
Now, back to Robert. I mentioned that Robert's circumstances had left him homeless. He was found by another homeless gentleman laying between two buildings. He was in obvious pain due to a terminal illness, had not been able to have a bath in weeks, had a hard time communicating, and needed help desperately. Somehow, Robert's friend managed to get him to a local physician's office.   Fortunately, that physician contacted her friend; a Providence Hospice Social Worker.   With very few questions asked, the wheels were in motion for Robert to get great care at Providence Hospice Place.
Robert was given a private room at Providence Hospice Place. He got immediate medications to help relieve his pain and received a much needed warm bath in the facility's state-of-the art bathing system. He got undivided nurse's attention, and received a hospice physician visit every day he was there. Perhaps just as important, that same social worker who got the call that someone needed help made sure she found him clothing, shoes, and other basic life necessities.
Now that Robert was safe and his physical pain was managed, Robert knew he needed something deeper. Robert had lost his faith. He knew he believed, but he had no way of connecting with his spirituality.   With the help of the Providence Hospice Chaplain and through many heartfelt conversations and a complete bearing of his innermost thoughts, he began to reconnect and found his faith again.
After five days of care at Providence Hospice Place, it became necessary for Robert to be moved to a long-term care facility.   When it came time to make that move, he was not worried about his new clothes or the few other items he had collected.   The one thing he wanted more than anything was to take with him the Bible that had been laying by his bed.  Of course, the staff let him take that Bible.
Robert was at peace living in the facility. He enjoyed his meals and the new friendships he made. The Hospice staff who visited him at the nursing facility always found the Bible he had taken with him right beside him every time they visited. They could tell it was being read.
A few more weeks went by and Robert grew weaker and weaker. He continued to thank the Providence Hospice team who took him in, who clothed him, who bathed him. He talked about a sister. One day the nurse sat with Robert helping him to write a letter to his sister.
A few more days went by and on a peaceful night, Robert took his last breath….a Bible laying by his bed. That Bible was given to the hospice nurse who was with him those last moments.   Inside the Bible, in feeble hand-writing, was written a name and address. The nurse knew it was the sister he had talked about. The nurse was able to connect with his sister and was able to tell her of how he was at peace, of how he was well cared for during his last months, and of how well he "lived." That same Bible where her name was written was given to Robert's sister.  She was very thankful because she had lost track of her much loved brother. Robert's sister eventually took his ashes and had them scattered over his parents' grave.
Volunteers are an integral part of our hospice agency's ability to care for patients such as Robert.   Medicare hospice guidelines require that at least 5% of the work that hospices provide be done by volunteers.   Providence Hospice exceeds these requirements with a great group of highly trained volunteers. If you are looking for a special place to serve using your unique skills and abilities, I hope you will consider volunteer opportunities with Providence Hospice. Our Volunteer Coordinator, who has been with us for over 19 years, is dedicated to finding the right opportunity to match your talent.
His circumstances had left him lonely and disconnected.   He touched us! He lived! He mattered! His name was Robert.
---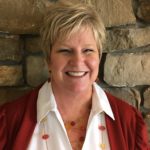 Tammera Ryan has worked with Providence Hospice for the past Thirteen years.   She has held various roles within the agency including Community Liaison, Executive Director, and Director of Business Development.   She has been married for 27 years. Together, she and her husband have raised their two sons and are very happy to have welcomed a daughter – in- law into their family four years ago. Her favorite quote comes from Ghandi, "Be the change you wish you see in the world."
The Act Locally Waco blog publishes posts with a connection to these aspirations for Waco. If you are interested in writing for the Act Locally Waco Blog, please email [email protected] for more information.