What excites me about Waco
By Saul Cornejo Bravo
"I can't wait to get out of Waco!" Throughout my high school years, I expressed this thought often.
I have been living in Waco since I was eight years old, when my family moved here from Phoenix, Arizona. Since then, more often than not, I have viewed Waco as a boring city with not much to offer, mainly because we don't have a Six Flags or Laser Tag arena. Now that I've become more involved in my community, my perspective on Waco is changing. Since starting an internship at First Friday Waco, an organization that partners with local businesses to promote downtown Waco, my hope and excitement for the future of Waco has been renewed.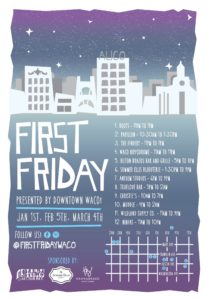 First Friday Waco was started in early 2013 by Peter Ellis when he saw the need to have a strong downtown network of local businesses supporting one another. First Friday Waco's vision is that as downtown Waco grows it will become an inclusive hub for local business owners to support each other and make downtown a great destination for visitors and patrons. I was given the opportunity to help in Peter's vision when I started an internship with First Friday Waco in late October. At First Friday Waco, we fulfil this vision by collaborating with businesses to create a monthly celebration to promote downtown Waco. The businesses agreed to extend their hours, offer specials, and/or hold special events every First Friday of the month, with festivities usually starting as early as 11am on Friday and going as late as 2 am Saturday morning. First Friday is a great opportunity to meet awesome local people – including artists, authors, musicians, and designers – who are enriching our local culture.
Through my work at First Friday Waco, I've also gotten to learn about other organizations that are working to make Waco a better place. For example, Creative Waco is an organization that supports the creative community in Waco. They recently started their #NotJustABag campaign which is raising money to make Waco a Texas Commission on the Arts designated Cultural District. Another example is this website, Act Locally Waco. The Act Locally Waco blog provides a place for individuals like me to share their thoughts. The Act Locally Waco "Twelve Aspirations for Waco" resonate with me completely and excite me about Waco's future because they will bring the community closer together to solve issues.
So now when I think about Waco, I don't feel disappointment that we don't have Six Flags or Laser Tag, but rather excitement for the things to come. In my opinion, what is being done at First Friday Waco, Creative Waco, and Act Locally Waco (to name a few) is what will make our city great. The more I become involved in the city, the more I appreciate what it truly has to offer: a great community willing to make a difference. My internship with First Friday Waco will soon come to an end, but my desire to be involved in my community won't. As I'm getting ready to leave Waco, I find myself thinking "I can't wait to get back to my city."
---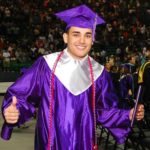 Saul Cornejo Bravo is a student at McLennan Community College and currently interns at First Friday Waco. He is passionate about community development and plans to transfer to UT Austin and major in Economics. If you want to know about First Friday Waco's upcoming events please visit the Facebook page: FirstFridayWaco.
The Act Locally Waco blog publishes posts with a connection to these Aspirations for Waco. If you are interested in writing for the Act Locally Waco Blog, please email [email protected] for more information.
(Visited 93 times, 1 visits today)