How to Start the Semester off Right
By Diego Loredo
It's a new year and for college students a new semester! That means it's time for relentless classes, long nights of studying, and who knows what else. For me, this is my fourth semester at UNT and I'm preparing myself for another long semester.
My spring semester is looking pretty good so far. I'm taking four classes for my major, public relations, and one foreign language class (Japanese). All of my classes are after 10 so that means I don't have to wake up too early since I don't have any 8 am classes anymore. Also, on Thursdays and Fridays I only have one class so that makes it easier for me. I only see myself having a problem in maybe two classes; this semester should be a good opportunity to get my GPA back up.
Now it's time to get down to business. Going into my fourth semester, I'm getting more and more accustomed to college. Because of that, I've developed a few ways on how to start the semester off right. Everyone has their own way of beginning the semester but hopefully these will be helpful to any college student.
Buy a calendar!
Buying a calendar for school has become a habit of mine. You can buy a regular calendar or, like me, buy a dry-erase calendar so you can easily write/erase things. Having a calendar can help you keep track of things and make sure you don't fall behind in any of your classes. What I do is write everything that I have to do that month so that I know exactly what is due and what I still have to time to do. A calendar is an irreplaceable, and cheap, college investment.
Introduce yourself to your classmates
I've said this before and I'm going to say it again. Introduce yourself to your classmates! At the end of each class, introduce yourself to a few classmates so that you have someone to go to in case you're having trouble in that class. Or maybe you'll be lucky enough to have a class with some friends. Having someone you can go to for help in a class will be your most valuable asset.
Dedicate a few hours a day to studying
This is hard for me to do, but it's something I'm trying to get myself to do more. It doesn't have to take up half your day, but dedicate maybe two or three hours a day to studying. It can even be just an hour, as long as you're using a part of your day to get ahead in one of your classes. Another thing I do is dedicate a day during the weekend to study and catch up on my classes, then spend the night hanging out with friends. I'm not saying study every day after class, but make a schedule of when you'll study for each class to make sure you get things done.
I know college can be stressful and not fun at all sometimes. But all it takes to make college enjoyable is to have a plan ready. Once you make that plan and stick to it, it can completely turn around your semester. If you stick to these three things, then I'm sure it'll make your semester much easier. I'm looking forward to what this semester has in store for me and will do everything I can to make it as enjoyable as possible.
---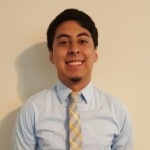 Diego Loredo is a sophomore at the University of North Texas. He is majoring in public relations. He graduated from University High School in 2014. Although he is still not quite sure what exactly he wants to do, he thinks he wants to work somewhere in sports PR (preferably soccer or college football). His hobbies include playing soccer and golf. He is 19 years old.
The Act Locally Waco blog publishes posts with a connection to these Aspirations for Waco. If you are interested in writing for the Act Locally Waco Blog, please email [email protected] for more information.
(Visited 16 times, 1 visits today)