The Cove, A Safe Haven for Homeless Youth
By Amy Jimenez
His smile was unlike other smiles teenagers wear. It screamed bravery and courage, masking the pain and loneliness I could clearly hear behind his words. That day, he showed up to school. We celebrated his step forward. One step toward his goal of graduating was worth celebrating. The dream of graduation is easily clouded when your report card shows half the credits you need to walk across the stage. However, this smile showed the determination of fulfilling a mother's dream, a dream passed on to a son who painfully works through her loss every day. His smile can get lost in the labels and numbers I see in the literature, headlines, and records. Unaccompanied. Homeless. Food Insecure. At Risk. Instead, his smile should represent a dreamer—his dreams of travel, of college, of somehow experiencing hope again.
Teenagers just like this student bring me to a place of humility, of wanting more for them, and dreaming big dreams alongside them. My heart for high school kids led me to work with Waco ISD Homeless Outreach for the past two years, a phenomenal department that works with families and high school students who are homeless as defined by the McKinney-Vento Act. Unaccompanied homeless youth (UHY) are students who experience homelessness and are not in custody of a parent or legal guardian. Right away I learned about the extensive issues homeless high schools students face, including risk of dropping out, family conflict and violence, low self-esteem, sex trafficking, and other deep wounds.
In the U.S., 1.6 million youth experience homelessness.
20-40% of unaccompanied homeless youth were abused sexually in their homes
40-60% of UHY were abused physically
20-40% of UHY have been thrown out of their homes because they are gay, lesbian, bisexual, transgender, or pregnant.[1]
Many of our students don't realize they are homeless. To them, staying at a motel or sleeping on a couch or in a car is just life and they are fighting to keep up with their school work and jobs. Their stories are really tough to hear, but it's a privilege when they bravely share them. Stories I've heard from our students in Waco range from unsafe living conditions, abusive relationships, couch surfing, incarcerated parents, and aging out of a life in foster care. Some students have confided being kicked out because of whom they love. The calls that really punch your gut are ones from our partners at UnBound, who prevent and intervene when girls have been trafficked. Hearing that students from Waco High and University High have been rescued from a trafficker will never get easier, but it sure ignites a desire to find ways to care for them and prevent it from happening again. These stories are also filled with winning medals at track meets, making the top 10% of their class, reuniting with mom, receiving a scholarship from Mary-Hardin Baylor, and walking across the stage at graduation. On paper, we call them "Unaccompanied Homeless Youth". But when you get to know them, you instead begin to see them as resilient, persistent, tenacious, and brilliant.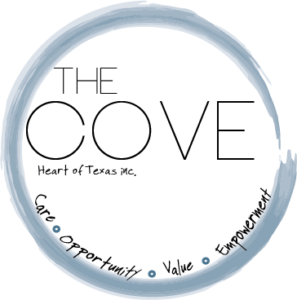 The Cove began as a dream of Cheryl Pooler's six years ago after hearing the stories of homeless families in Waco ISD. With over 1,300 homeless students, Cheryl, Waco ISD's Homeless Liaison, has meticulously fought for each student and their families to have access to resources and dignity throughout their education in Waco ISD. Cheryl and I share a soft spot in our hearts for high school students. When you have the privilege of meeting a high school student who is experiencing homelessness, you'll never forget his or her story.
Cheryl has shared the vision for a safe place for students to come after school where they could feel valued, cared for, and loved. In order to prevent chronic homelessness, research points to creating an empowering space that offers not only a place to shower and do laundry before finding a temporary place to sleep, but one where students can receive counseling and medical screenings, meet with an adult who can walk through life with them, make a connection to a job training program, and involve youth in the planning and leadership. The Cove's Student Advisory Committee is made up of both teenagers and young adults who have experienced homelessness, and their input has been invaluable as the Cove is being formed.
But today the Cove is not just a dream. It is becoming a reality. I have felt so humbled at the response from the Waco community. Waco has rallied around the issue of youth homelessness and has been welcoming and supportive of starting the Cove. The Cove is not just one organization. It's truly a community effort to love, care for, and empower the most vulnerable youth in our city.
Hopefully to open this spring of 2016, the Cove will be an after school nurturing center for the over 60 unaccompanied homeless youth in our district. At the Cove, students will have access to tutoring, a computer lab, family style dinners, counseling services, medical screenings, haircuts, space to recharge, and maybe even play basketball. Our high school students themselves have contributed greatly to this process of developing the Cove along the way. Their insight and experience is the greatest we have to truly care for and end youth homelessness in our city.
As a local Wacoan, I am so excited for a Waco where former students from the Cove are the nurses who care for our families, the real estate agents who help purchase our houses, the head caterers at our local weddings, the teachers changing the lives of our kids, and the mayors who continue the legacy of bringing positive, collective change to the place we call home.
If you'd like to get involved, we'd love for you to join us in the adventure. Please feel free to email [email protected]. You can also visit our Facebook page or find us at www.thecovewaco.org
---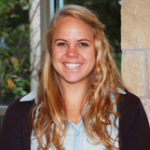 Amy Jimenez has been a Wacoan since 2009 after moving from Cincinnati, Ohio. She graduated from Baylor in 2012 with a degree in International Studies. She has interned with Waco ISD Homeless Outreach, the Cove, and also works for the Texas Hunger Initiative. She will be graduating with her Master of Social Work this May from the Diana R. Garland School of Social Work. Amy adores her best friend and husband, Blake, her dog, Marsha, and is passionate about seeking justice and loving people well here in Waco.  Feel free to contact Amy at [email protected] or (254) 300-8443.
The Act Locally Waco blog publishes posts with a connection to these Aspirations for Waco. If you are interested in writing for the Act Locally Waco Blog, please email [email protected] for more information.
[1] National Association for the Education of Homeless Children and Youth. (n.d.). Unaccompanied Homeless Youth. Retrieved from www.naehcy.org/educational-resources/youth
(Visited 179 times, 1 visits today)