For this GWAMA Grad, the Sky is not the Limit…it's the Goal!
by Victoria La Barre
I am a 2015 Waco High School graduate and Greater Waco Advanced Manufacturing Academy (GWAMA) alumna. GWAMA is a regional magnet program that provides classes in Welding, Robotics, and Precision Metal Manufacturing. Eleven surrounding school districts participate in the program. From my personal experience, GWAMA provides an amazing opportunity that opens many doors. As a member of the Robotics Academy, I worked through a rigorous curriculum that included electronics and robotics, multiple robotics competitions, and learning 3D printing software. I currently volunteer in the program as a mentor, tutor and instructional assistant.
GWAMA provides instruction that is geared toward hands-on learning styles which are more project-based rather than the regular old pencil, paper, and textbook approach. My senior project was the design and production of a 9-foot animatronic crocodile for Waco High's production of Tarzan: The Disney Musical, which could snap its jaws and drive through the crowd during intermission.
After graduation, because of the hands on training and experience I received at GWAMA, I was immediately offered jobs at TSquared, Capstone Mechanical, Trane, Sonoco and VanTran. While most people my age were flipping burgers, I spent my summer working in the technical field participating in the manufacturing of high-powered transformers. This allowed me to see firsthand how members of a company team up to take an engineer's blueprint and turn it into an actual working product. This summer job was a truly electrifying experience.
In my case, the open doors, didn't stop there! Because of my experience working in 3D printing software, my first semester as a student at McLennan Community College, I was able to design and print a prosthetic leg for Bruno, a dog at the Humane Society. This project, and my previous experience with robotics at GWAMA, also positioned me for acceptance into the Mars Society as a member of crew 167B. This April, the Mars Society will take me and my Mars rover research project through an intensive Mars simulation in the desolate deserts of Utah. I have also been accepted as a NASA Community College Aerospace Scholar, and if my application is accepted, I plan to intern at SpaceX this summer.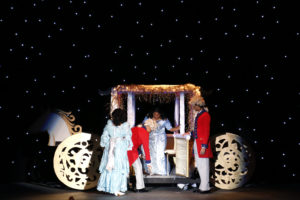 GWAMA isn't only a fantastic program that helps jumpstart its students' futures, but this program also has recently begun expanding its reach into the community. This past December, the Welding Academy created Star Wars inspired metal sculptures that were on public display at the Hippodrome while Star Wars: The Force Awakens showed at the theatre. GWAMA's welders and members of the Precision Metal Manufacturing Academy also worked their magic to create the carriage for the musical production of Cinderella at University High School, and developed moveable props for the UHS Mighty Trojan Marching Band's UIL show.
On the other side of the building, the Robotics Academy has introduced STEM (Science, Technology, Engineering and Math) to the next generation by mentoring a Lego-League robotics class in Indian Spring Middle School's after school program. For older students interested in technology, high school girls are always welcome to join the Metallic Clouds, a Girl Scouts sponsored FIRST Robotics Competition team housed at GWAMA. (Contact Joe Rizo, Lead Robotics Mentor, at 512-787-3935 or at [email protected] for more information).
Perhaps the best part of GWAMA's curriculum is its strong support of its students' learning. No matter what kind of technology any student is interested in, be it welding, robotics, precision metal, or rocketry, GWAMA offers all its students after-school tutoring – even on Saturdays! GWAMA also highly encourages their students to participate in highly regarded competitions, such as BEST, VEX, FRC, FTC and SkillsUSA in order to buff up students' resumes. Speaking of resumes, students receive one-on-one interview help and resume editing assistance in preparation for the annual career fair, where students have the opportunity to meet local employers in their respective fields.
All in all, GWAMA has provided a great opportunity for me and several other students from the local region to develop a skill set that prepares us for success in the workplace, and I'm sure the program will continue to inspire its students in the future. I encourage any high schooler to seriously consider joining this program, where the sky is not the limit – it's the goal!
---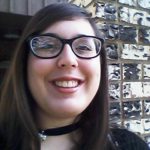 Victoria La Barre loves robotics and has been on many teams. (BEST, VEX, FRC, FTC and Skills USA) She now mentors a Lego-League robotics team at Indian Springs middle school during their after-school program. She currently pursuing an electrical engineering associates degree at McLennan Community College and plans on either transferring to Texas A&M or Texas Tech University to continue a Masters degree.   For more information about GWAMA, including information about how to apply, please visit the website: http://gwama.wacoisd.org/home/
The Act Locally Waco blog publishes posts with a connection to these Aspirations for Waco. If you are interested in writing for the Act Locally Waco Blog, please email [email protected] for more information.