Youth Get Work Experience. Employers get Subsidized Employees. CIS Subsidized Work Experience Program is a Win-Win!
by Kayla Zollinger
Many people think of Communities In Schools of the Heart of Texas as a school based program where our staff are positioned at campuses throughout the Heart of Texas serving K-12. What many people do not realize is that CIS-HOT also serves youth and young adults who are often referred to as "opportunity youth." Opportunity youth are typically defined as individuals 16-24 year-olds that are not working or in school. In partnership with Workforce Solutions for the Heart of Texas, CIS-HOT aims to connect with opportunity youth and work with them to achieve their education and employment goals.
One of the opportunities offered to our 16-24 year olds participants is a Subsidized Work Experience. Through this experience, CIS-HOT hires youth, provides them with new-hire training, and places them in the community at a host-worksite. These host-worksites provide the youth with a job description, daily tasks, and supervise them for 15-20 hours per week for about ten weeks, or up to 300 hours. Youth participating in the Paid Work Experience Program receive an hourly wage paid by CIS-HOT as well as support from an individual Career Coach. Each Career Coach meets with the host employer and participant weekly to discuss the participant's performance in order to highlight strengths and identify areas of growth to prepare them for future employment success.
At CIS-HOT we find that so many of the youth entering our program have a strong desire to work, and want to learn to be reliable employees, but they often need the support of a caring adult to encourage and guide the learning of soft-skills. These youth and young adults are often juggling multiple responsibilities like working toward a GED, attending credit recovery classes, parenting, searching for employment, and even probation. This program offers them the opportunity to attend class, gain job skills, and earn a wage while being surrounded with the CIS-HOT community of support.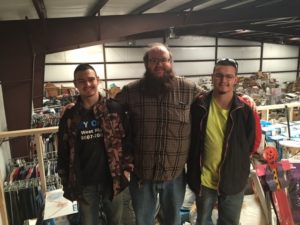 Through this program, we have seen numerous changes in our participants including higher self-esteem, more confidence, greater communication, increased punctuality, and improved initiative. Our team has found that this opportunity to learn, work, and earn a wage has kick-started the participants' intrinsic drive to be successful. Many participants have now moved on to new permanent employment opportunities, using the work experience as an important resume item, and several have enrolled in post-secondary education. We have seen the work experience ignite confidence in youth and young adults and awaken the realization that their goals are within reach.
One of the most integral components of the Paid Work Experience Program at CIS-HOT is the support and investment in the lives of the youth participants by our host employers. Our host employers act as the main supervisors for the youth participants throughout their Work Experience. On a daily basis, these host employers offer professional advice to our participants, and thus doing, contribute to the successful future of these participants. Host employers can be from the public, private, or non-profit business sectors and have the opportunity to hire participants for any open positions following the completion of the Work Experience. Recently, we asked some of our host employers what they would say to other employers in the community about participating as a worksite and here is what they said:
"It is a great experience not only for the student, but also for the employer!"
"I'd say, 'Do it!' This program is fantastic for both the student and the employer. To be the first example and somewhat shape and improve a child's future is an awesome feeling! Both participants walk away feeling accomplished. It's a Win-Win situation!"
"The CIS Staff is great to work with, and very knowledgeable in what they are doing. The applicants they send us are wanting to change their circumstances."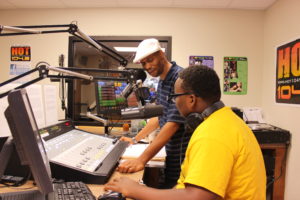 CIS-HOT is so thankful for the numerous employers who are currently hosting participants and who have acted as hosts in the past! You are truly valued and your investment in our youth and young adults will impact them for years to come!
If you are interested in serving as a host employer for the Communities In Schools of the Heart of Texas Work Experience Program or if you would like to recommend a young adult to the program, please contact Kayla Zollinger.
---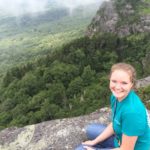 Kayla Zollinger is the Field Coordinator for the Workforce Innovation and Opportunity Act Program at Communities In Schools of the Heart of Texas. A resident of Waco since 2008, she has earned both a BBA, and an MSW from Baylor University. She is an avid Baylor Football fan with a passion for working with youth and young adults in her community. You can contact Kayla at 254-640-7299 or [email protected].
The Act Locally Waco blog publishes posts with a connection to these Aspirations for Waco. If you are interested in writing for the Act Locally Waco Blog, please email [email protected] for more information.