Nurse Family Partnership working hard for Families and Children
by Alyssa Holloway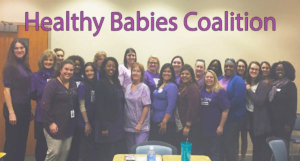 As one of the graduate assistants on the Healthy Babies Coalition in Waco, I have had the amazing opportunity of serving this growing community alongside organizations and agencies devoted to the health of women and children. These agencies truly make up the backbone of Waco. They work hard without the publicity, fame, or acknowledgment they deserve. The Healthy Babies Coalition started from the Healthy Texas Babies Initiative, an initiative of the Texas Department of State Health Services developed to help Texas communities lower their infant mortality rates. Waco is in the top 10% of highest infant mortality rates in Texas, and the Healthy Babies Coalition is determined to fight these terrible odds. Our community initiative includes partnering with agencies to create a plan for inter-conception health information to be provided to clients, encouraging the creation of a reproductive life plan with clients, as well as encouraging clients to see their physicians and enter in to early prenatal care.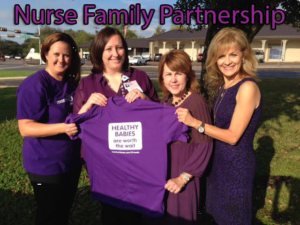 One of the members of the Healthy Babies Coalition working on these goals is Nurse Family Partnership (NFP). These loyal nurses of NFP are concerned above all about the relationships between mothers, children, and nurses. They are now performing home visits in Waco for first time mothers who qualify for these benefits. The goals of the partnership are to improve pregnancy outcomes, improve child health and cognitive development, and improve economic self-sufficiency. These nurses want to serve the moms and children of Waco in their home environments where they are the most comfortable. Not only does this eliminate the money and time of traveling for the new moms, but it also allows the nurses to teach and guide moms in an intimate setting through healthy pregnancies, labor, delivery, and motherhood.
As a young mother, Andrea noticed that "There isn't a class in school that tells you how to raise a kid. Nurse- Family Partnership is like an instruction book that gives you the knowledge and positive encouragement to raise a baby."
Fathers are just as important as mothers in the pregnancy and child-rearing stages of life, and NFP honors the fathers of these families tremendously. Research shows that families who participate in NFP have a 68% increase in having a father in the household because this program knows the major benefits to fathers and children in that growing relationship.
As of this writing, the nurses in McLennan County plan to start visiting homes in January 2016. They are taking referrals for first time mothers who are due after March 10, 2016 and/or before the end of their 28th week of pregnancy. In addition, mothers must qualify for Medicaid or fall below 185% of the poverty line.
Nurse-Family Partnership of Waco is located at 120 Hillcrest Medical Boulevard #303, phone number 254-202-1130. Visit their website in English and Spanish at http://www.nursefamilypartnership.org/ to hear more personal stories and testimonies of the thankful mothers who have participated thus far and to connect with the program in Waco.
---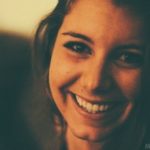 Alyssa Holloway moved to Waco in August 2015 from Santa Barbara, California and loves her community. She is studying for her Masters in Social Work at Baylor University, and is working with the Healthy Babies Coalition at the Waco-McLennan County Public Health District. She enjoys baking, running, being outside, reading, laughing, going to church, and traveling.
The Act Locally Waco blog publishes posts with a connection to these aspirations for Waco. If you are interested in writing for the Act Locally Waco Blog, please email [email protected] for more information.