The Prosper Waco Community Engagement Council Is Growing!
By Christina Helmick
Earlier this month, the Prosper Waco added two new South Waco members to the Community Engagement Council. 1SG (retired) Leonard Montelongo Jr. and Sarah Guajardo, both born and raised in Waco, are grassroots community members who believe that by engaging the community, the Prosper Waco initiative will move forward with the community's voice guiding the work.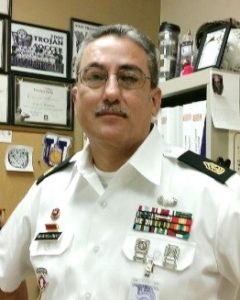 1SG (Ret.) Leonard Montelongo Jr. attended all Waco ISD schools growing up and is a graduate of University High School. He served in the United States Army just shy of 23 years and is currently the Senior Army Instructor for JROTC at University High School. He is a member of the American GI Forum and the American Legion of McLennan County. He earned his bachelor's degree from National Louis University from McLean, Virginia.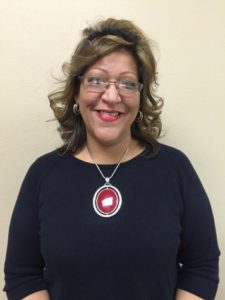 Sarah Guajardo is a lifelong resident of South Waco and graduated from University High School. She currently works as an administrative assistant at the Mercedes Benz of Waco. She received her certificates in secretarial training and medical secretary from McLennan Community College. Sarah currently serves as a member and former secretary of La Benemerita Sociedad Mutualista Mexicana De Jornaleros (Mutualista) and as a member of Mighty Wind Worship Center. While living in South Waco, she has served as president of Southern Little League and as a volunteer for the Heart of Texas Young Marines. Sarah is a proud mother of four and grandmother of two.
Both Leonard and Sarah, and the rest of Community Engagement Council, are actively engaging the community through house meetings and various community events. For example, Leonard and Sarah attended University High School's Bootcamp event to connect with parents and talk with them about Prosper Waco's Get Help Locally resource guide. The council also participated in the Central Texas Hispanic Chamber of Commerce's Family Expo event held on Feb. 13. The Family Expo, which had more than 1,500 attendees, gave the Community Engagement Council the opportunity to meet, connect and interact with community members from all over the Waco area. The council is actively planning house meetings, which will allow residents of Waco to join small, intimate conversations to talk about the issues they face in their own community and about how as a community we can work to address the goals of the Prosper Waco initiative.
Needless to say, the Prosper Waco Community Engagement Council is working hard to make sure the community's voice is guiding the work of the Prosper Waco initiative. If you're looking for a way to have your voice heard or to get involved in the Prosper Waco initiative, contacting the Community Engagement Council is the way to go! Email [email protected] and someone from the council will email you back as soon as they can. You can also call 254-741-0081 and the Prosper Waco team will connect you to the Community Engagement Council member for the area of Waco you live in.
I'll end with some thoughts from Ruth Graham, one of Prosper Waco's East Waco Community Engagement Council members. Her thoughts below reflect on engaging the community in general, and how each of us can keep in mind how to best connect with those we are trying to serve.
"Change is possible. I've seen it firsthand. Results are achievable with the right ingredients. Who are we to expect them to change without changing our own mindsets? What are we exhibiting in our speed and body language to this group we're offering to help? How do we listen to and engage those whom we do not know or possibly fear? Let us start with genuine sincerity. Let us add a heap of acceptance. Let us fill it with diversity. Let us roll in the lovely accents. Let us remix the color styles. Let the ingredients in us inspire the change for the results we desire to achieve."
---
We're social! Follow us on Facebook and Twitter to get the latest and greatest updates on the Prosper Waco initiative, the hard work our community partners are doing for Waco and the great work of the Prosper Waco Community Engagement Council!
---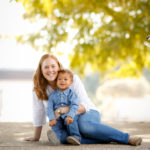 Christina Helmick is the director of communication at Prosper Waco. She is a recent graduate of Baylor University with a BA in Journalism, Public Relations & New Media. Originally she is from Washington, D.C., but has stayed in Waco post-graduation.  She is an active mentor at J.H. Hines Elementary School, enjoys spending time with her family and watching Baylor football. Sic 'em Bears!
The Act Locally Waco blog publishes posts with a connection to these aspirations for Waco. If you are interested in writing for the Act Locally Waco Blog, please email [email protected] for more information.