By Deshauna Hollie
Waco is home and the experience of living here is like no other. I am currently a student studying education, Curriculum and Instruction. I've been a student before, lots of times in fact. I love learning, I love the process of learning, and I also love sharing what I have learned. Yet it took a long time before I realized that I should probably consider teaching. Although the name "Curriculum and Instruction" does little to suggest the artistic and philosophical nature of that field of education, it is indeed a creative and innovative field with a focus on 21st century learning and education. Curriculum and Instruction deals with the questions of: How we learn and Why we learn? It uses the answers those question to help determine the best ways to educate students for success, in a constantly evolving world.
One of the most fascinating insights that I have come across is that the biggest factors that indicate a student will achieve and be successful have nothing to do with how well a student does on standardized testing, their socio-economic class, English language ability, learning difference or even their ethnicity. I think that we all are aware that these things are in no way indicative of a child's intelligence. Along with access to high quality curriculum, and parent and community support — having educators and an education system that believes in them is one of the biggest indicators that students will succeed and achieve.
That's what I experienced during most of my time as a student in Waco ISD many years ago. It was so influential that it inspired me to write an ode to my favorite school district.  Here goes:
My ode to Waco ISD, the only school district I have ever known
To second grade teachers who read to us ever day after lunch
To high school English teachers who made sure we could write research papers
without using "to be" verbs, but who also introduced us to mock weddings, Charles Dickens…
My ode to biology model cells,
My ode to South Waco Elementary and the Apple Core Brigade…
My ode to the great and mighty G.W. Carver Academy where
We knew not what a text book was, but Odysseys kept us engaged in
Learning like no other…
My ode to learning that taught us
Fun words like "metamorphosis" in the forms of optical illusions and dystopia lit…
My ode to block schedules that allowed
Countless students the prestige of early graduation
So that they may forever be admired for their
Advanced Intelligence
My ode to the innovation of a district
That constantly embraces change
21st century learning always on the forefront of it's mind…
My ode to Waco ISD
Where teachers, parents, community members and administrators alike
Are always succeeding…
---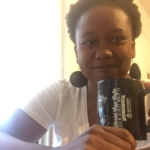 DeShauna Hollie is currently working on Master's of Arts in Curriculum and Instruction at Greenville College. She is an aspiring teacher and hops farmer. She grew up in Waco and is happy to have returned after living in the Midwest and on the East Coast for awhile.
The Act Locally Waco blog publishes posts with a connection to these aspirations for Waco. If you are interested in writing for the Act Locally Waco Blog, please email [email protected] for more information.
(Visited 12 times, 1 visits today)