I Want To Be Involved In Prosper Waco, But How?
By Christina Helmick
Recently, we've been getting asked how people can become involved in the Prosper Waco initiative if they can't attend meetings or meetings aren't their thing. That's a good question. We tend to focus on the many meetings that occur within the Prosper Waco initiative, sometimes we don't communicate clearly enough that there are a plethora of ways to become involved—from subscribing to our newsletter to volunteering your time to help prepare community members to become "job ready."
Below are five specific opportunities for you to choose to become engaged in the Prosper Waco initiative. These of course are not all of the ways, but just a few to get started.

Engage the community: Community engagement is a two-way conversation! If you are a part of an organization in town, connect with the Prosper Waco Community Engagement Council to learn how the Prosper Waco initiative aligns with your organization. If you are a community member and you want to join the conversation about the Prosper Waco initiative, host or attend a house meeting with the Community Engagement Council. A house meeting doesn't have to be at your house—it can be anywhere!

Become a mentor: The Mentor Coalition is comprised of various organizations in our community who provide mentoring to Waco youth. There are many different ways to mentor in our community.  Check out the list!  You may find the perfect match for your availability, your interests and the age person you would like to mentor.  LEAD, Communities in Schools and Big Brothers Big Sisters are just a few of the organizations in the coalition.

Support job readiness programs: In our community, we have many organizations working hard to help Waco residents acquire the skills necessary to get and keep a job. Examples of these organizations include HOT Goodwill Industries, Christian Men's Job Corps, Christian Women's Job Corp and the newly created Esther's Closet.

Subscribe to our newsletter: Subscribing to the Prosper Waco newsletter will ensure you are kept abreast of the collaborative efforts that are ongoing in our community. The newsletters arrive on the first Monday of every month. Also, follow us on our Facebook and Twitter pages to receive daily updates on the initiative!

Of course if you DO want to Attend a meeting  you are certainly invited! At either the Steering Committee level or the Working Group level, you can join the ongoing collaborative conversations about strategies and projects that will help address the goals of the initiative. Check the "Events" tab on our website for meeting times, dates and locations.
As I mentioned before, these are just a few ways to get involved in the Prosper Waco initiative. If you have any interest in these opportunities, or want to learn more about them, send me an email and I'd be happy to connect you.
Getting involved with one or more of the aforementioned ways will directly contribute to moving the initiative forward. Our community is working hard to collectively improve the education, health and financial security of each person in our community. There isn't a silver bullet to alleviating poverty in our community, but with your help, positive change not only can, but will, happen in our community.
---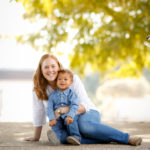 Christina Helmick is the director of communication at Prosper Waco. She is a recent graduate of Baylor University with a BA in Journalism, Public Relations & New Media. Originally she is from Washington, D.C., but has stayed in Waco post-graduation.  She is an active mentor at J.H. Hines Elementary School, enjoys spending time with her family and watching Baylor football. Sic 'em Bears!
The Act Locally Waco blog publishes posts with a connection to these aspirations for Waco. If you are interested in writing for the Act Locally Waco Blog, please email [email protected] for more information.