A Place for Dialogue: The Multi-faceted Role of Museums in Community
By Trey Crumpton
WARNING:  I use the term dialogue a lot in this article.  So, if you don't like dialogue, end your pain now and stop reading.
For the next four years, we will tackle a complete renovation of the Harry and Anna Jeanes Discovery Center, part of the Mayborn Museum Complex at Baylor.  It's hard to believe it has been twelve years since we re-opened in our new digs on University Parks Drive.  This will be tricky, as many parents in Waco know there are standard "go-to" rooms which are "must-sees" during every visit.  We are taking a strategic approach, closing only a few rooms during each renovation phase, and providing other opportunities for engagement to make up for inconvenience.  But, never fear!  The end result will be an awesome upgrade, and we think it will be worth the wait!
Now, here comes dialogue.  When creating engaging exhibits, the separate dialogues of entertainment and education both come into play, and are equally valuable.  The visitor relates to an experience to be entertained, and usually to a lesser extent to be educated.  Our philosophy of exhibitions includes an attempt to show every visitor, from every background, something outside their understanding, outside what they know.  These are experiences that grow all of us, even the staff who work to create them. We want to enrich a child's and an adult's life by providing those discovery moments; the spark of the "What if?," the "Can I build this?," the "Why can't I?"  This certainly stretches across toddler play and into thought-provoking exhibitions on complicated subject matter.  We choose to take intellectual activity as a spiritual discipline.
Engagement with culture gives the museum relevance and value within the public sphere, and may provide a calm place for voices of the under-heard and mis-heard.  The Mayborn can use its exhibits, collections, programs, and events to bond together groups of widely varied experience and philosophy.
In order to provide meaningful experiences, there must first be dialogue from community stakeholders.  Recently, our outreach efforts have focused on a wide cross-section of community and scholarly input for the discovery room renovations.  Advisory panels continue to be useful apparatus to build consensus on ideas and direction for specific exhibits.  The range of opinion and reaction within these panels helps us predict what the broader community reaction might be.  We build these bridges, as any intelligent organization does, partly out of a selfish desire to head off unforeseen public relations situations, but primarily out of a professional and heartfelt motivation to fulfill the museum's mission of service.  Collaboration is a noble goal in itself, and if the greatest product of our conversations is a resilient bond between the museum and our community, we have all succeeded.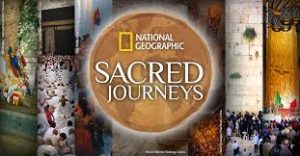 This fall, we have the special opportunity to host the temporary exhibition, Sacred Journeys, which is produced by The Children's Museum of Indianapolis and the National Geographic Society.  It will focus on the important pilgrimages of five major world religions: Christianity, Islam, Judaism, Hinduism, and Buddhism.  These are presented not as apologetics for each religion, but as the experiences—stories (or dialogues)—of five young individuals who make these journeys.  Dialogue with local interested groups has enhanced our understanding of possible concerns, and we hope has provided a safe and honest forum toward mutual respect.  The goal of exhibitions such as Sacred Journeys is to facilitate dialogue over our shared humanity.
We are part of a Christian institution, and people sometimes retain automatic judgements based on that fact—and from widely varying ideologies.  These assumptions may or may not be accurate, and dialogue may be sabotaged in infancy because of them.  Museum ethics dictate that to maintain the public trust, we must present objective fact as far as we can ascertain it, rather than presenting ideologies directed against certain viewpoints.  Generally, if any individual or institution loses credibility in one area, it is difficult to maintain it in others.  This space where museum interpretation cannot tread is open for public "facilitated dialogue," and conversations are in the works to host an inter-faith discussion this fall.
Candid communication and empathy are required if we are to understand which philosophies we share, and which are different.  From whatever vantage point or set of values we begin, it takes courage to overcome these assumptions and sit down to a productive conversation.  When discussing a museum exhibition on religion, it might be instructive to use Joel Hunter's term, "elastic orthodoxy."  Without compromising or diluting faith, one can maintain the ability to work with those who do not believe in the same way.  In museums, as in life, this respect is the basis for strong partnerships, and our greatest partner is our public.
The process of dialogue pushes us to realize that none of us has all the answers—but if we discover together, we can get closer to them!
---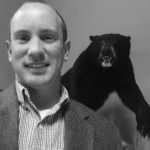 Trey Crumpton is Exhibits Manager for the Mayborn Museum Complex at Baylor University, where he has been on staff for 10 years.  He has lived in Waco since 2001, and has two energetic preschoolers who love to discover.  His beautiful wife Ashley is an early childhood educator, and together they are proponents of all things educational, enriching and fun.  Trey loves family, friends, the outdoors, dark chocolate, good books, pizza, and good film.
The Act Locally Waco blog publishes posts with a connection to these aspirations for Waco. If you are interested in writing for the Act Locally Waco Blog, please email [email protected] for more information.
(Visited 19 times, 1 visits today)