"Project Link has Impacted my Life Big Time!"
By Daniela Lopez and Ashley Renee Whitlock
According to the Project Link website, "Project Link is a new local program that started in Fall 2015 to help Waco-area high school students, currently at La Vega High School and University High School, and their families in charting a more assured and successful post-secondary journey through intense one-on-one college, career, and financial advising… At the high schools, the Project Link team works to create a college-going culture by developing an environment that recognizes the value of higher education, by building awareness of post-secondary resources, and by nurturing student's individual college and career aspirations."  If you have questions about Project Link, feel free to contact Natalie James at [email protected] or at 254-299-8517. In today's Act Locally Waco blog post two Project Link participants share the positive impact this new program is having on their college aspirations.
---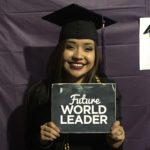 My name is Daniela Lopez and I am a senior at University High School. I plan to attend McLennan Community College in the Fall and major in Education. I consider myself one of the many lucky students who were chosen to be in this amazing program called Project Link. I met my wonderful Project Link Liaisons back in August and they've helped me so much. Project link has impacted my life big time! Before I was in Project Link I felt lost and confused on what to do when the time came around to start planning for college, all I knew was that I needed to go. I didn't know who to go to for anything that had to do with college and coming from Hispanic parents who didn't finish school and worked most of their lives, I was pretty much on my own figuring out what to do and when to do it. Being in this program has changed my life. They guide me and help me get all these things accomplished. If I hadn't been selected I don't know where I would be right now.  They inspire me to go chase my dreams and work hard for what I want. They inspire me to be a better me.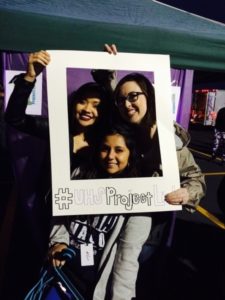 Being a first generation student, having no one in your family with experience attending college or finishing high school, is very hard. I am the youngest of five children and will be the first kid in my family to graduate and go to college. I thank God I have the opportunity to be in Project Link. My amazing Project Link Liaisons have all the information we need for college.  For example, they are helping me complete scholarship applications, write essays and complete Financial Aid paperwork. They have also helped me figure out what I want to major in and what to do in order to get there. They aren't just my liaisons or my teachers; we have created this amazing bond in Project Link that has made us like a family. We all care about each other, and we all want to see each other succeed. We all love helping each other out and I'm thankful this program has helped me and my classmates have a closer bond with each other.
I am the President of our Project Lead Team and what we do is help our liaisons brainstorm on how we can make Project Link more successful. Being in Project Link has given me a lot of leadership opportunities. I never thought I would get the opportunity to be the President of this amazing team and help a program be even more successful than it already is. I found out I love helping people, especially kids. I want to make a difference in a student's life one day and make sure they know of all the opportunities they have to have an amazing future. One day I hope to be a great teacher who can inspire and help kids just like Mrs. Davis and Ms. Botello have helped and inspired me.
---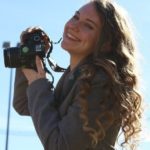 My name is Ashley Renee Whitlock and I am a senior at La Vega High School where I have been given the opportunity to participate in a new program called Project Link. Ms. Watson, the Project Link Liaison at La Vega High School, has helped me tremendously during my senior year at La Vega High School. She has helped me with all kinds of tasks I needed to do to pursue my degree. She helped me prepare for multiple testing opportunities; she helped me find scholarships and she is pushing me to give my all in everything I do.
Ms. Watson always goes above and beyond when helping not only me but every other La Vega student who is in need of her assistance, skills and input. She is always striving to help every student get to they want to be, not only for college, but for the future beyond college as well. Her office is always open, and she is always ready to answer any questions that come her way.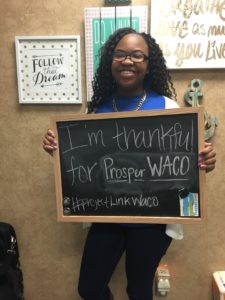 My experience with her and with the Project Link Program has always been positive and uplifting. There has yet to be a day when I have failed to accomplish a certain goal with her help. She has hunted down tons of scholarship opportunities and mountains of college information.  She has even hunted down students to find time to work on FASFA, college requirements, etc. She has helped me by reminding me of important deadlines and keeping me updated on all the scholarships that apply to me and my career.  She has helped me apply to multiple colleges and even helped filling out my FASFA in order to pay for college in the Fall of 2016. Project Link as a whole has helped me to have a better understanding of what is expected of me in college and the future in general.  It has also helped me to gain the knowledge that is needed when applying myself in all the many different ways listed above. Ms. Watson has truly made a huge difference in my life and future career path and has always strived to give me the most useful information available.
The fact that Project Link is actually offered to me beyond high school is very comforting, and I truly look forward to experiencing the program through college. I really do feel that the program is extremely beneficial towards not only me but many other students who are in need of the motivation and assistance it takes in order to gain that acceptance letter from not only colleges but scholarships as well.
---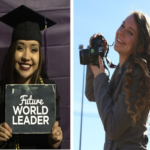 Daniela Lopez is a senior at University High school.  She is active in the Ready Set Teach Academy of Education and serves in the Educators Credit Union as a teller. Daniela plans to attend McLennan Community College to major in Education. Ashley Renee Whitlock was born and raised in Waco, Texas and is a senior at La Vega High School.  She serves as commanding officer of La Vega High School and is active in NJROTC, CERT, Skills U.S.A., Student Council, Project Link, Orienteering, Academic Team, Yearbook Editor, Photography and Color Guard.  After completing high school this May she will be attending MCC in Fall 2016.
The Act Locally Waco blog publishes posts with a connection to these aspirations for Waco. If you are interested in writing for the Act Locally Waco Blog, please email [email protected] for more information.
(Visited 75 times, 1 visits today)