By Tansy Ackermann
I met Emily "Blank" Merton in person the night of Friday, March 11th. (She doesn't have a middle name: I love to give her a hard time about that.) She arrived on a big yellow school bus, straight from DFW, in the Waco High School parking lot along with 20 other exhausted German teenagers. We took her home, let her get settled in, and we've been exploring Waco ever since.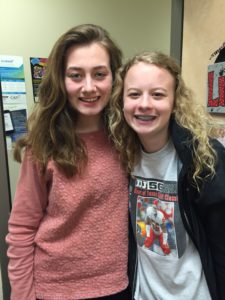 Emily is my GAPP (German American Partnership Program) exchange partner. The foreign exchange program with our counterparts in Kerpen, Germany, began at Richfield High in the 1985 – 1986 school year.  When Richfield, Jefferson-Moore and Waco High Schools combined to become what is now known as Waco High, the exchange program kept going at the newly combined high school.  Every other year, the German students visit Waco for several weeks, living in the homes of Waco High students while becoming immersed in the Texas culture and attending classes at Waco High. In the summer, the Waco High students reciprocate the visit by traveling to Kerpen to experience life in Germany.
It has been a blast these last few weeks showing Emily around the Heart of Texas, and my home, Waco. We've climbed Jacob's Ladder, walked the river walk and Suspension Bridge, shopped in the Spice Village, laid in the bluebonnets, taken pictures in front of the murals downtown, shopped until we've dropped at Central Texas Marketplace and the Richland Mall, but most importantly we've eaten some good ole' Texas home cooking. We've done so many fun things together, and I've made memories with her that I will cherish for years to come, but my all-time favorite so far was spending Easter with Emily.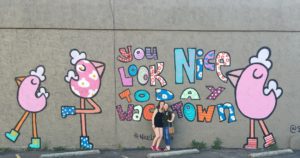 Easter is a time to rejoice in the Lord and His grace, fellowship with friends, and eat a whole bunch of candy with your family. This year my Easter was all that and more because I got to experience it with Emily. We started that Sunday morning with my grandmother's homemade biscuits and gravy with eggs and bacon. Her biscuits are hard to beat, and before I met Emily I thought it was impossible; but seeing someone take their first bite of their first biscuit ever is a delicacy within itself. Then we went to church, and hearing God's word is magnificent, especially when worshiping with a friend. After church we visited my friend Lexie Field out at her grandparents' ranch so that Emily and Lexie's German exchange partner, Lissi, could ride horses, and celebrate Easter at a classic hamburger/hotdog cookout.
We ate too much and laughed too hard when we were supposed to be quiet while hiding Easter eggs for the little kids to hunt all over the property. We watched the little ones stumble trying to carry baskets full of plastic eggs encasing candy that were almost as big as they were. The grand finale to the perfect Easter day was chasing each other with confetti-filled eggs and cracking them on each other's heads under the Texas sunset. It took us hours to shake the confetti out of our hair and Sunday dresses, but no love was lost because we had good food, good friends and a good God.
The thing that has touched my heart the most during the time I am spending with Emily is the way she talks about the people of Waco. I loved this city before she came to visit, but now that she's here I have a different kind of appreciation for my home. When Emily meets someone new, the first thing she says to me after meeting them is, "They were so nice." And they are. People here don't talk to you because it's a "common courtesy", or the "polite" thing to do. People here will talk to you because they have something to say, and they want you to feel welcome. We're half a world away from Emily's home in Sindorf, Germany, but Waco has made her feel at home, and that cannot be said for every town in the country, or even Texas. I can't wait to visit her in Germany this summer, but I know that nowhere else in the world has a heart the size of Waco's (though the chocolate in Germany might just make up for it).
---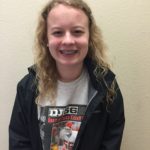 Tansy Ackermann is a sophomore at Waco High School, the top of her class and has been on the varsity Mock Trial team for 2 years. She is also an active participant in UIL Cross Examination Debate, and extemporaneous speaking. She enjoys reading and the outdoors, and hopes to attend the University of Texas at Austin and graduate to become a prosecuting attorney.
The Act Locally Waco blog publishes posts with a connection to these aspirations for Waco. If you are interested in writing for the Act Locally Waco Blog, please email [email protected] for more information.