The Light We Can See in North Waco
by Allison Allen
Living in my north Waco neighborhood has its challenges especially if you've read the headlines of house fires and a recent homicide. As a neighbor it is heartbreaking to know that loss and destruction are literally outside my front door. I struggle to reconcile these realities with my personal experience of living here which is overwhelmingly positive, one of life and hope and connections with neighbors.
It reminds me (a little) of the Nobel Prize winning novel, All the Light We Cannot See by Anthony Doerr. The story is set in occupied France during World War II in the midst of loss and destruction. The novel centers on a blind, French girl and a German boy whose paths eventually, miraculously cross. Their meeting toward the end of the book is the "light" that cannot be seen in the fog of war. And their brief friendship leads to life, hope and connections.
A bright light going on right now in north Waco is the possibility of a REAL grocery store at the corner of 15th and Colcord, Jubilee Food Market. A store with actual live fruits and vegetables at actual grocery store prices! This may sound mundane and commonplace, but when the closest grocery store is over two miles away and you don't have a car, it's big news. And, it's what the neighbors in north Waco are asking for, and all of Waco can help make it happen.  (Click here for details:  http://missionwaco.org/jubilee-market/.)
And, there are other everyday lights that I see all around my little corner of our city. Neighborhood kids of all colors playing together outside all summer long, people walking everywhere and stopping to say hello to neighbors, teenagers going door to door selling candy to raise money for their schools, my son getting his best haircut from our neighbor, neighbors mowing each others' yards, tenants becoming homeowners on every street, and on and on the lights shine…
Sirens come then go
A fine balance to be sure
This life in Waco
---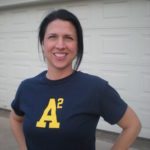 Allison Allen has lived in north Waco with her family for 14 years. She's a mother to 2 above average children, a wife to a pretty good husband and a property manager of some very clean and affordable apartments in the downtown area.
The Act Locally Waco blog publishes posts with a connection to these aspirations for Waco. If you are interested in writing for the Act Locally Waco Blog, please email [email protected] for more information.
(Visited 37 times, 1 visits today)