Entrepreneurs of Waco: Black Oak Art
(Note: This post is part of a series called "Entrepreneurs of Waco."  The series is collaboration between the McLennan Small Business Development Center (SBDC), the Professional Writing program at Baylor University, and Act Locally Waco.  The McLennan Small Business Development Center offers technical assistance, business mentoring, training, and resources for all stages of small business. For more information, visit their website: www.mccsbdc.com.  To see all the posts in this series, click here: Entrepreneurs of Waco.  – ABT)
By Shannon Lesko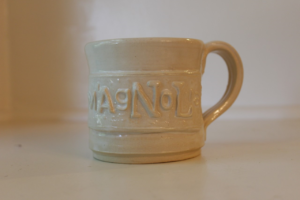 Two minutes to throw, three minutes to assemble and stamp, another minute to trim, two days to fire, 30 seconds to glaze, and there you have it– a finished Magnolia Market mug. At the end of the week Black Oak Art has 1200 Magnolia Market mugs, at least, that's what they're averaging these days.
Meet Jonathan Martin, the mastermind behind this production. As a Baylor graduate Jonathan is, in some ways, back home in Waco, although he originally hails from Los Angeles. At Baylor he thought he might end up teaching for a living, which he did for a while. Then he returned to Los Angeles where he and his wife, Sara, helped plant a church. After living with their first child in a small one-bedroom apartment, he decided to move his family to Waco. He admits, "When we came back to Waco it felt like a defeat, but somehow I felt like God had spoken to me and that we were coming back into the promised land."Jonathan smiled, almost in disbelief in what he was saying, "We had all these dreams in our hearts for whatever reason, and we had this sense of hope that God was going to bring us into those when we came back to Waco."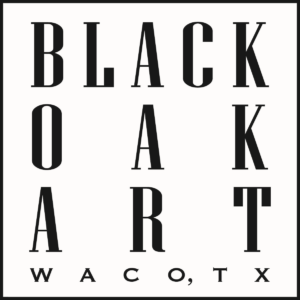 Waco was not always the "promised land" though. Jonathan did his time as a "starving artist." Well maybe not starving, but as he says, "peddling my wares wasn't quite cutting it." Initially he would fill his truck with boxes of pottery and drive around, stopping any place he thought might sell his pottery. Thinking back on those early days, he laughs.
It was a college friend who ignited Black Oak Arts workflow. Joanna Gaines, owner of the now famous Magnolia Market and star of HGTV's hit show Fixer Upper, took note of Jonathan's craftsmanship. "Joanna's first order was for these gift baskets she and Chip would give to their realty clients, but at that point no one really cared if their logo was on the side of a mug." That original order was for 25 mugs; now Jonathan is trying to get 1500 out the door every week.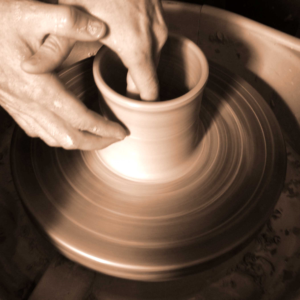 Needless to say, Jonathan is not a one man show anymore. He has assembled a team and his dream of cultivating a workplace where potters could collaboratively create pieces together has come to life. That doesn't mean that Jonathan has stopped getting his hands dirty; his clay splattered Black Oak Art apron can attest to that. While he maintains a friendly banter with the other potters, his hands carefully begin morphing a lump of clay into a cylinder and then, in one graceful motion, he gently draws out a recognizable shape. Effortlessly it seems, he lures a mug out of the shapeless lump. Jonathan explains that it's not an exact science, and even though they try to get the same look every time, each one ultimately is unique – that is the magic of it all.
"There is something tangibly different about a hand-made piece," Jonathan knows.  At the Magnolia Silos, the patrons recognize that each piece is different. They carefully sort through the mugs to find the right shape, size, and look to complete the experience of enjoying their morning cups of Joe. Since the opening of the Silos in October, twenty-four thousand handmade mugs have gone home with Magnolia fans; that's a whole lot of mornings that Jonathan gets to be a part of.
Jonathan's dreams for the future include more than mugs. "I have these really cool pots and wall pockets in the works for Magnolia," he says.  Black Oak Art also plans to open a new storefront called Gather. "Gather is a sort of marriage between my passion for artisanship and my wife's passion of entertaining," Jonathan smiles. The retail store will hold tabletop treasures, all designed and hand thrown by Jonathan himself, ready to enrich the homes of patrons in new and unexpected ways.
Jonathan smiles as he remembers back to the days they only had twenty mugs on dock for a month, now he produces three hundred times that, "but it's cool to look back and see that when we came back to Waco it really wasn't a defeat but God was bringing us into this new thing. I don't necessarily feel that we are promised years and years more of this, I mean, I could be back peddling my wares again someday, but I've learned it's one day at a time."
---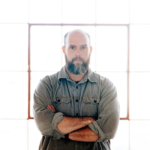 The entrepreneur…Black Oak Art is a local ceramic shop in Waco TX.  Founded by Jonathan Martin a 2000 Studio Art graduate from Baylor University.  Black Oak Art specializes in custom ceramic designs.  We work with each client to create the pieces that match their needs and personality.  We sell both wholesale and retail pieces.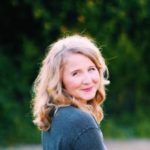 The writer…Shannon Lesko puts her degree in Professional Writing to good use at the intersection of business strategy and creativity, as a Content Strategist. She is a lover of words, beginnings and Waco. You might find her around town exploring hidden gems, hiking, or brainstorming her next project with her husband. She believes there is power in telling stories and cultivating the dreams of the people behind them. 
The Act Locally Waco blog publishes posts with a connection to these aspirations for Waco. If you are interested in writing for the Act Locally Waco Blog, please email [email protected] for more information.
(Visited 132 times, 1 visits today)