A snapshot of white privilege: a day in the life of a "nice white lady" in Texas
by Angela Ceccato
1) While mowing a friend's lawn, I noticed that there were some small overhanging limbs. There was a yard crew next door. I boldly approached two gentlemen of color and asked to borrow their loppers. They agreed and apologized that the loppers were dull. Would either of them have felt comfortable approaching me, if the situation were reversed?
2) I made exasperated (NOT profane) gestures at an inconsiderate driver (a man of color), while driving in a predominantly "black" part of town. Would he have done that in my neighborhood regardless of how my driving affected him?
3) I had the joy of reading to children at Oscar DuConge Park without their parents' explicit permission. Could a group of black women show up with books at Hewitt Park and read to children without parental consent?
4) I MAY or MAY NOT have "run" an orange light on Hewitt Drive. I lost count of the number of "Driving While Black" pullovers I've seen on Hewitt Drive.
If you are mentally making excuses to discount race in these instances, you are privileged as well. It is OUR responsibility to address the racial disparity that exists in our community. I never had to teach my boys how to behave, when approached by police. That is a luxury many in our community do not share. With privilege comes responsibility.
---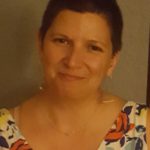 Angela Ceccato was moved to Waco, when she was twelve and chose to raise three beautiful brilliant children in the Greater Waco area.  She's a social worker for Waco ISD and is passionate about all children growing into their full potential.  She and her spouse are adjusting to the empty nest and enjoy exploring Downtown Waco, hiking, reading, and occasional Netflix binges.
(Visited 16 times, 1 visits today)