Entrepreneurs of Waco: Co-Town Crepes
(Note: This post is part of a series called "Entrepreneurs of Waco."  The series is collaboration between the McLennan Small Business Development Center (SBDC), the Professional Writing program at Baylor University, and Act Locally Waco.  The McLennan Small Business Development Center offers technical assistance, business mentoring, training, and resources for all stages of small business. For more information, visit their website: www.mccsbdc.com.   To see all the posts in this series, click here: Entrepreneurs of Waco.  – ABT)
by Chae Canale
For Courtney Rogers, the owner of Co-Town Crepes, venturing to Waco from Dallas was supposed to be temporary. Little did she know that it would become so much more than just a short pit stop, it would become a life changing decision.
After attending a discipleship training school at Antioch Church, Courtney enrolled at MCC and picked up a part-time job at the local restaurant, Sironia. There, she met Juanita, one of the chefs who encouraged Courtney's passion for flavorful food. Even though Courtney was on the wait staff, she would slip into the kitchen to pick Juanita's brain about food combinations. A year later, Juanita and Courtney ended up working together at The Epicurean, a vegetarian and vegan restaurant.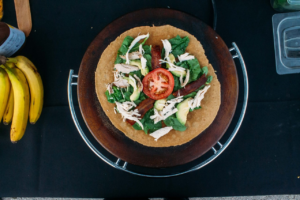 This experience resurrected an interest in nutrition that Courtney's mother planted when Courtney was just a child. This history would later impact the menu choices for her business. While owning her own business was not part of her Waco plan, the aptitude for entrepreneurship stemmed from her childhood as well. Her father Cyrus Cozart said, "We taught the kids that money is earned, so the kids started selling bread at a very young age to earn their own money." Courtney and her brother and sisters would sell bread to church members and the neighbors.  This helped them make enough money to pay for their clothes and other things they wanted. So it is no surprise that her parents' values set the guidelines for her future. Through these values and the passion for the Waco community, Courtney wanted to use her love of food to touch those around her.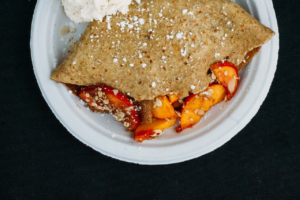 "I have always loved crepes. Everywhere I would travel, I would get a crepe. So I got a recipe from a friend and I just started tweaking it and playing around with different ingredient combinations." Courtney would spend hours in the kitchen experimenting. A friend mentioned that a Downtown Farmers' Market was starting so Courtney started thinking about how she could be a part. "My husband and I actually started at the Farmers' Market just out of a love for Waco back in 2011. We wanted to make it a fun place to live and really give people a fun food experience." Courtney also wanted people to watch the crepes being made. "I see crepes as a very nostalgic food, tied to sweet memories." Courtney's mother believes her daughter's passion for community outreach came from her youth pastors in Dallas. "They had a huge impact on Courtney's life. They always had someone living with them, and they modeled the idea of community living—living for those around them," explains Diane Cozart.
The Farmers' Market also served as a learning experience for Courtney and her husband Kyle. It taught them how to run a business and how to manage different finances. During this period, the business grew by word-of-mouth. Periodically, they would evaluate the future of Co-Town Crepes. The name "Co-Town" was inspired by the kids in the youth group of Antioch, who jokingly referred to "wa-CO" as Co-Town.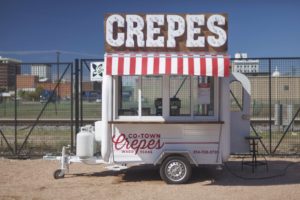 Courtney and Kyle loved the business, but they weren't sure about expanding; the timing didn't seem right. That's until the beginning of 2015 when Courtney felt God directing her to expand her business and to utilize her passion for the community through her love of food even more. After much thought, Courtney took this leap of faith. She gave up her full time teaching job and purchased her first food truck. The food trailer, purchased off of Craig's List, was made in China, it didn't have standard electrical outlets, and all the writing was in Mandarin. She admits that trying to register it was an adventure. "And I had a lot of help converting it into what it is today," she says.
Between catering and the two locations, a site at the Magnolia Silos that operates six days a week and the popular booth at the Waco Downtown Farmers' Market on the weekends, the expansion of "Co-Town" has surpassed each goal Courtney has set forth.  Moreover, she has used her business to offer jobs to some people who just needed a second chance.  In other words, Courtney isn't content running a business; she wants her business to change lives. While it is about crepes, it's so much more than crepes. Through her passion and love for the city of Waco, flavorful food, and community living, Courtney pours grace into the city one crepe at a time.
---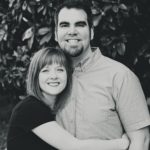 The entrepreneur…after graduating from Tarleton State University through the University Center at MCC, Courtney Rogers taught Family and Consumer Sciences at Axtell High School. In the summer of 2015, she began working full time, expanding Co-Town Crepes. She met her husband Kyle after moving to Waco in 2007. Kyle is a graphic designer, Co-Town's longest standing employee and the kindest man you've ever met. She is passionate about investing in people and being a part of Jesus changing their lives.
Co-Town Crepes' Locations:
Food truck park @ Magnolia Silos (Monday-Saturday)
Waco Downtown Farmers Market (Saturdays from 9am-1pm)
Contact Courtney at [email protected] or get more information and pictures of this yummyness at www.cotowncrepes.com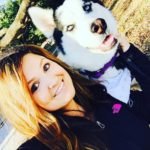 The writer…Chae Canale is a senior at Baylor University currently pursuing a degree in Child and Family Studies. At the age of 32, she decided to follow her dreams and go back to school in order to pursue her passion. Chae lives in Ft Worth and enjoys spending time with her 12-year- old daughter when she is not attending school.  Her purpose in life is to inspire those around her to reach for their dreams!
The Act Locally Waco blog publishes posts with a connection to these aspirations for Waco. If you are interested in writing for the Act Locally Waco Blog, please email [email protected] for more information.
(Visited 62 times, 1 visits today)