Entrepreneurs of Waco: Nrd Feed
By Amanda Walker
Besides the title of "entrepreneur," CEO, and programmer, Zach Krizan proudly bears the title of "nerd." Since the age of 10, Zach could be found playing Pokémon, Yu-Gi-Oh!, or Magic: The Gathering at The Game Closet in Waco.  It was in that card store that Zach found both a community and an identity as a nerd, and through Nrd Feed he is giving back to that same community.
Zach wanted to bring a little bit of that card shop to players everywhere. To do that he decided to create a website, Nrd Feed.  It's basically a social network for nerds. On the website, nerds can find prime information regarding their favorite "fandoms." Fandoms are communities for fans of television shows, comic books, video games, etc – some of the most popular include Game of Thrones, Doctor Who, Sherlock, and Harry Potter. Within these fandoms, fans are given a platform to create their own unique culture and clique by sharing information, conversations, and memes (humorous images).
One thing that sets Nrd Feed apart from the competition is the way it generates content. In order to create the best content possible for consumers and fans, Zach wanted experts for each of the different fandoms instead of a few "generalists" writing about several different fandoms.  Thus, the infamous "Guru Test" was invented.  The Guru Test consists of 25 questions pulled randomly from a bank of 100 potential questions.  Would-be fandom experts have 5 minutes to answer all 25 questions and prove their expertise.  With a 95% fail rate, The Guru Test separates the true fans from the lightweights. As Zach puts it, he wants those who "live and breathe" their fandom. If a user passes the test with over 90 percent, they are then allowed to write articles and posts on the Nrd Feed website.  Nrd Feed has over 40 writers/gurus, a fact that Zach is extremely proud of because it further separates his company from others who have a maximum of ten writers.  Zach's writers are passionate about their topics, actively searching for more information to get out to Nrd Feed followers.
Nrd Feed launched its website in 2014, thanks in large part to Waco's Chamber of Commerce. In 2013 the Chamber of Commerce partnered with Baylor University to create ThincSpace, an incubator for creative startups. ThincSpace provides companies a place to meet and use as a home-base to allow the companies to grow. During this time, local entrepreneurs pay a very reasonable rent for space and access to professional support and networking.
And a good deal on office space is important, because Zach is an entrepreneur on a budget.  "You have to budget like you've never budgeted before," Zach remarks. It's one of the toughest challenges of being an entrepreneur. Besides the crazy hours and the stress of starting a new company, Zach must also balance a part-time job outside of Nrd Feed in order to pay the bills. Before starting Nrd Feed, Zach quit his previous salaried job as a database administrator in order to work on Nrd Feed full-time. Once Nrd Feed was firmly established, Zach went back to work in order to maintain the funding for his business.
At around 6:30 p.m. Nrd Feed workers start coming into ThincSpace to start their work "day." All workers come armed with a personal computer and one or two sugary drinks to fight exhaustion. Zach pays his gurus from his own pocket, he is not yet able to pay his seven employees. These students, interns, and nerds with time to spare, all work for free to help Zach achieve his dream. Part of the reason why Zach's employees are not paid is because the website does not have advertisements.  Instead of ads, Zach wants to gain revenue in a way that is worthwhile to his users. One of his business plans is to establish a system on the website that enables users to buy and sell high-quality, fandom-specific items that fans can collect. Not only would Nrd Feed earn revenue, but nerds would also have access to desirable merchandise.
Robert Toups, the Nrd Feed Chief Operating Officer, sometimes comes into the office with only five hours of sleep after pulling a full shift at his job.  Working with Zach is nothing new for Robert. Friends since childhood, the two have been both partners in business and partners in prank. Unlike others, who were skeptical about Zach's Nrd Feed dream, when Zach approached Robert with the idea of creating the website, Robert was completely invested. With an entrepreneur for a father, Robert understood the challenge before them but was confident in his friend. "It sounded like opportunity." From that point, the two childhood friends never looked back.
Our conversation is interrupted for a moment as Zach greets one of his writers coming in for the night. The writer's name is James.  James has Asperger's. Yet, as everyone at Nrd Feed brags, he is one of the best and most detail-oriented writers. Here, he is just like everyone else, if not more capable to handle fandom information. Zach not only wants his company to be different from the competition in terms of content, but because of its heart.  "That's one of the things with Nrd Feed. We want to be accepting of everybody. [James] is actually not the only writer with Asperger's either. Nerds have always had a problem with being pushed away or judged, so we're trying to be as open as we can."
Being a self-proclaimed nerd is a point of pride for Zach, and through his website he wants others to feel confident with this label. To him, everyone is a nerd. "Being a nerd is just being open-minded and being passionate about something. There's nothing wrong with liking something and being publicly open about liking it. You want to be a nerd because those are the best types of people."
---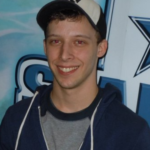 The entrepreneur…Zach Krizan is former professional card player and full-time entrepreneur. He lives and breathes everything nerdy. Using his experience in the nerd world and his background in software engineering Zach is the founder and developer of NrdFeed.com.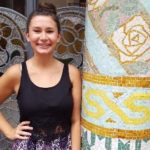 The writer…Amanda Walker graduated from Baylor University with a Professional Writing degree. In her spare time, Amanda enjoys reading romance novels and binge-watching political comedies. 
The Act Locally Waco blog publishes posts with a connection to these aspirations for Waco. If you are interested in writing for the Act Locally Waco Blog, please email [email protected] for more information.