By Diego Loredo
For this month's blog, I decided to touch on something that seems to be a challenge for many students. Making a resume can be confusing and sometimes intimidating. You're trying to showcase yourself to a future employer, and you have to make sure that your resume is both professional and shows everything that can help you land that job. I made a resume for a PR class last semester and here are a few things that I learned that could be helpful for others.
Your resume should have six main sections: Introduction, Objective, Education, Achievements/Honors, Skills/Talents, and Experience. At the top of your resume should be your contact information, such as your name, phone number, email address, and even your street address. These should be the biggest words you see on your resume. Make sure to keep the font to Arial or Calibri.
For your introduction, you should obviously introduce yourself. But, it is important to also add your major, your school, and what you plan on doing in the future. It also helps to include a sentence or two about any experience you have, but keep that part short since you will go into more detail about it later in the resume.
Your objective should be one to two sentences. It basically states what your goal is. For example, mine says "My goal is to apply what I have learned at UNT and Act Locally Waco into a sports PR career." Keep it short and sweet.
Next, is your education. This is where you include what college you go to as well as what your major is. Make sure to include when you started attending, and, if you know it, add your anticipated graduation date. You can include your high school although it's not a big deal if you don't. Below your education, include your achievements/honors. This is where you show off to your employer. Include any scholarships, awards, or anything else that you think would look good on your resume.
Below that should be your skills/talents. This is the second most important section on your resume. Make sure to add skills that are relevant to the job for which you are applying. For me, since I am a PR major, I included skills like: Social media, Strategic Planning, Blogging, and Microsoft Office Word/Excel/PowerPoint. You should have at least five skills on your resume.
Finally, you add your experience. This is the most important section on your resume. This is where you add your work experience. Add any jobs that you have had, including internships. It is helpful to create a separate section where you add experience relevant to your career choice. I made a separate section called "PR Experience" where I included work that I have done during the school year for Minnie's Food Pantry in Plano, TX. Make sure to add when you worked for each job and what you did. Include at least two bullet points of information for each job.
All of these tips that for making a resume, I learned last semester at UNT. Before that, I didn't even know how to make a resume. You may find a better way to build your resume at your own school, if so then great. This is just to get you started. It's always important to have a resume ready. You never know when you'll need it!
---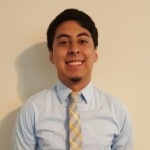 Diego Loredo is a sophomore at the University of North Texas. He is majoring in public relations. He graduated from University High School in 2014. Although he is still not quite sure what exactly he wants to do, he thinks he wants to work somewhere in sports PR (preferably soccer or college football). His hobbies include playing soccer and golf. He is 19 years old.
The Act Locally Waco blog publishes posts with a connection to these Aspirations for Waco. If you are interested in writing for the Act Locally Waco Blog, please email [email protected] for more information.
(Visited 15 times, 1 visits today)