Service Learning at Indian Spring: Helping Kids Learn to be Citizens
By Travis Cheatham
At Indian Spring Middle School, we describe service learning as "an educational experience that meets real community needs in collaboration with schools and the community."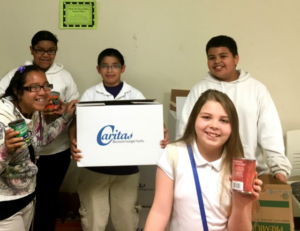 What does this look like for us? Volunteers from around our community come to our school to facilitate small groups based on the students' preferred topics. The word "facilitate" is key. Although some instruction will be required, the main goal is to create an environment where students respect each other, their interests are piqued, and they are challenged to develop their own achievable service project. The groups develop their own proposal and our staff gives a stamp of approval or recommendation for changes.
The foundation for a successful service learning group is strong relationships, and the ability to build and strengthen relationships is the number one qualifier for being a good group facilitator.  According to the Search Institute, a research organization that focuses on what kids need to succeed, relationships are 10x more powerful than demographics as a determinant for success in life. On top of that, students are 21x more likely to be successful in making good decisions during stressful times if relationships are strong. Talk to any non-profit in town – if you want to make a difference in our town, relationships are the way. (The Search Institute has a 50-year legacy of linking research and practice to address critical issues in education and youth development; check them out at http://www.search-institute.org/ )
The Search Institute is quick to point out that relationships alone, aren't enough, they must be paired with engagement. That's why a natural second piece to our program is developing group dynamics, trust, and expectations to facilitate engagement. The time that is set aside each week for service learning at ISMS is short and precious. Team members follow the group norms to ensure success of their projects, and high expectations for meaningful engagement pull everything together.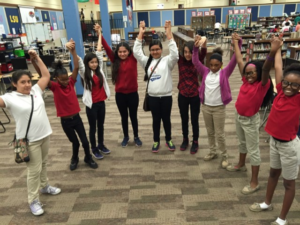 Service comes naturally to early adolescents, but incorporating the rigor of the classroom is as important as doing good. When it comes to curriculum for service learning, development is done as a team. The facilitators work with me and I work with teachers and instructional specialists to see how academic content can be reinforced. An easy example is the Girl Power group. This year they wrote letters to local businesses to encourage them to help support the Family Abuse Center. But these weren't simply scrawled on construction paper, they were formal business letters that met proper form and syntax. What better way to learn English skills than to give it a purpose?
In May our students selected their favorite meta topics. Our incoming 7th graders showed the following interests: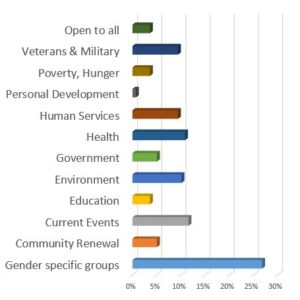 While our incoming 6th graders had their own preferences: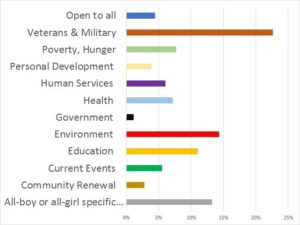 As you can see, there's interest in a lot of different areas! No one topic took more than 27% of either age group and therefore we are now recruiting facilitators from a swath of different areas.  What if you aren't a pro in one of these topics? Great! Neither are the kids; it's OK to be learning about topics together. Volunteers commit to come once a week for about one hour and spend an additional 30 minutes planning for the week. Facilitators must commit to volunteer for at least one full semester, but preferably a full school year (because relationships take time). To help, all facilitators will get training on the basics of service learning and working with our students. Once a month we'll also have roundtable discussions to share feedback and evaluate.
Long-term, the goal of service learning at Indian Spring Middle School is to provide opportunities for students to apply new knowledge in our community and to foster a sense of empathy and civic duty. With your help, we hope this may be an opportunity that can become firmly rooted here and even spread to other schools.
For more information, contact me at [email protected], or give me a call at 217-553-6943.
Service Learning website: http://www.wacoisd.org/cms/One.aspx?portalId=13246&pageId=424889__
---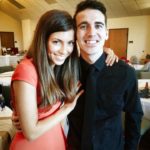 Travis Cheatham became the Service Learning Manager for Indian Spring Middle School in February. Before ISMS, Travis was the Executive Assistant at Mission Waco and helped lead a culinary class with the MPowerment job development program. Travis is also the Chef/Owner of Cuppa, Waco, TX a catering and food consulting business that was a regular at the farmers market in 2015. Travis is a '06 Baylor grad who loves this community and loves to travel with his wife, Amy whenever possible.
The Act Locally Waco blog publishes posts with a connection to these aspirations for Waco. If you are interested in writing for the Act Locally Waco Blog, please email [email protected] for more information.
(Visited 10 times, 1 visits today)