Participants in MCC Program for Single Parents are hard-working, compassionate and driven!
By Becky Boggus
During the first week of each semester at McLennan Community College, single-parent college students in the Support and Empowerment Program (SEP) gather in a conference room for Program Orientation. Among the refreshments, name tags, and ice breaker questions, there is something deeper going on: a large group of single parents are all gathered in a room with a unifying goal of earning a college degree. It will entail a huge sacrifice of money, time, and energy – resources they are already desperately short on.
My name is Becky Boggus, and it's my privilege to work with these amazing single-parent students at McLennan Community College in Waco. I work with students in a grant-funded program called the Support and Empowerment Program. We are federally funded by the Carl Perkins Grant and have been on MCC's campus since 1979. Over the last 36 years, we have helped over 7,000 students.
Single-parent college students are one of the most at-risk groups of students for non-completion of a college degree. They are more likely to work while in school, be low-income, be first-generation college students, and are less likely to be college-ready upon entry.  They juggle all of the usual high-stress demands of college while also solely meeting the emotional and financial needs of a family.
Equipping and empowering single parents to complete their college education changes the trajectory of an entire family system, leaving an impact for generations. We know this first-hand because behind every parent succeeding has a child watching, learning the value of education and hard work.
Nationwide, just about 12% of single-parent community college students complete an Associate's degree within 6 years of starting it. Yet, research demonstrates that at-risk college students often fail academically due to clusters of personal and financial barriers, rather than a lack of academic skills (Adelman & Taylor, 2008, 2010). To put it simply, the stress outside the classroom affects a student's performance inside the classroom. A mom who can't feed her kids will never be able to fully focus on her history exam.  Exclusively addressing academic concerns falls short of helping these students be successful.
Students who are involved in SEP are assigned an SEP Coach upon entry to the program. The coach meets with every student at least once per month to provide holistic support—from parenting advice to career counseling, community resource connections, and self-care training. They are the cheerleader, the listening ear, and often times the shoulder to cry on.  Ideally, this coaching relationship is established immediately upon entrance to college and lasts until graduation, establishing consistent care and support in a student's life. The Support and Empowerment Program also provides various workshops throughout the semester. Students gain skills in parenting, resume-building, managing their money and stress, accessing the court system, and studying more efficiently. We are also able to provide students with monthly financial support to help them alleviate stress and make ends meet during their time as a student.
The great news about SEP is that it works. With these basic supports established, our students flourish. They graduate at rates 2-3 times the national average, report lowered levels of stress, more confidence in their parenting skills, and greater ability to communicate with their faculty members. It's an honor to walk alongside these students as they succeed. They are the hardest-working, most compassionate, driven people I know.
Our staff serves as support to the overworked single parent.  The interventions we use are simple, intentional and relationally-driven. The students served by the Support and Empowerment Program vary widely in age, number of children, marital history, socioeconomic status, and educational experiences. Yet a common sentiment is often expressed by those in SEP: "I don't feel alone anymore. I know I can do this."  Investing in personal support translates into academic success and that is what SEP works to accomplish every day.
To all the people reading this who thought furthering your education was out of reach: I'm here to tell you that it's not!  It is never too late to take on new challenges and reach new goals; we're doing it together at MCC and we are here to help you along the way! We can't wait to meet you!
Want to learn more about the Support and Empowerment Program?  Call Becky Boggus at 299-8569 or Lizette LaStrape at 299-8600. To learn more about the Success Coach Program at MCC, call 299-UCAN (8226).
---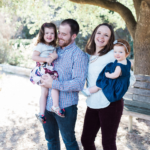 Becky Boggus is a Social Worker, a pastor's wife, a mom, and a believer in education and strengthening Waco families.  You can probably find her anywhere outside this summer: hiking in Cameron Park, chasing her kids around, and most likely eating a popsicle.
The Act Locally Waco blog publishes posts with a connection to these aspirations for Waco. If you are interested in writing for the Act Locally Waco Blog, please email [email protected] for more information.
*******
For more information on how to help single-parent and at-risk college students be successful, check out these great sources:
Adelman, H.S. & Taylor, L. (2010). Mental health in schools: Engaging learners, preventing problems, and improving schools. Thousand Oaks, Calif.: Corwin Press.
Adelman, H.S., & Taylor, L. (2008). Rebuilding for learning: Addressing barriers to learning and teaching and re-engaging students. New York: Scholastic, Inc. This book is also available (PDF, 5.75MB) online.
America's Promise Alliance. Don't call them dropouts. Retrieved May 21, 2014, from http://gradnation.org/report/dont-call-them-dropouts
Goldrick-Rab, A., & Sorensen, K. (2010). Unmarried parents in college. Fragile families, 20(2), Retrieved from http://futureofchildren.org/publications/journals/article/index.xml?journalid=73&articleid=536§ionid=3692
Huelsman, M., & Engle, J. (2013). Student parents and financial aid. Institute for Women's Policy Research, Retrieved from http://www.iwpr.org/initiatives/student-parent-success-initiative/resources-publications
Miller, K. (2010). Student parents face significant challenges to postsecondary success. Institute for Women, IWPR #C376, Retrieved from http://www.iwpr.org/initiatives/student-parent-success-initiative/resources-publications
Schumacher, R. (2013). Prepping colleges for parents: Strategies for supporting student parent success in postsecondary education. Institute for Women's Policy Research, Retrieved from http://www.iwpr.org/initiatives/student-parent-success-initiative/resources-publications