Texas Tech University at Waco – Supporting Students to Achieve Four-Year and Master-Level Degrees
By Rebecca Larsen
Eight years ago I became the first person in my family to graduate from college. I vividly remember my parents' tears and the smiles of the two professors who helped encourage, support, and guide me to graduation and opportunities beyond. Today I work for an incredible regional campus in Waco through Texas Tech University. Texas Tech at Waco supports and connects students with opportunities in the same inspiring, specialized way that I was privileged enough to receive.
Like most of our students, I started at a community college. My courses at community college opened my eyes to the possibility of college and made me realize that I was intelligent and could excel academically given the right training. Thanks to McLennan Community College (MCC), our students begin with MCC and then transfer to Texas Tech and can finish their 4-year degree without having to leave Waco.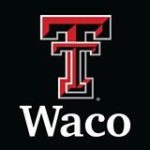 In addition to Texas Tech's comparatively inexpensive tuition, we have multiple scholarships including one students are automatically entitled to if they're able to keep up their GPA. A four-year Texas Tech degree averages $25,000 and many of our students have their full tuition covered between scholarships and financial aid.
We seek to support people who are living, loving, working, and raising families in Waco that want to benefit from higher education without going into significant debt. We offer flexible course schedules, including online and hybrid courses for those with hectic lives. The average age of our students is 29 and many are first generation college students. Whether you are looking to get a bachelor's or even a master's, Texas Tech has multiple degree plans that you can complete in Waco.
Even though I'm a new hire with Texas Tech, I can already see that students get the four-year university excitement at our Waco campus. Just last week, the President of Texas Tech University, Dr. Lawrence Schovanec, came to Waco to show his commitment to our campus. He spent hours speaking individually to our students at our Red Raider Rally.
Texas Tech does for Waco what the University of Texas at El Paso does for El Paso and did for me, and I'm honored to be a part of it. We are generously housed at McLennan Community College in the University Center and love when students stop by to learn more. So, come say hi!

---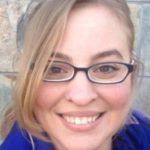 Rebecca Larsen is the Regional Site Manager of Political Science at Texas Tech University at Waco. She loves hearing from prospective Political Science and Public Administration students. Her email is [email protected]. Facebook: https://www.facebook.com/TexasTechWaco Instagram: https://www.instagram.com/texastechwaco/